Evansville's late-game power gives Shockers 17-inning loss
From the start of extra innings, Evansville came up with only three hits in 39 at-bats heading into the 16th inning.
The Purple Aces late-game hitting struggles ended when a home run by Trey Hair scored the two go-ahead runs.
Wichita State was 1-14 with runners in scoring position during extra innings, but came back to tie the game a half inning later with back-to-back singles. Evansville's Stewart Nelson put WSU's second longest game in program history to rest with a solo home run in the top of the 17th inning.
The Shockers left a total of 18 runners on base, with the bottom three batters in the order not getting a hit in 17 at-bats that allowed Evansville to take an 8-7 victory on Saturday at Eck Stadium.
"The bottom of the order wasn't very good today," head coach Todd Butler said. "We had a lot of punch outs at the very bottom that turned it to the top of the order back over. I thought we competed well, we just fell short there late."
Evansville third baseman Troy Beilsmith missed a routine pop fly in foul territory that would have ended the game in the bottom of the ninth inning.
With runners on first and second and the Shockers down by three runs, sophomore Alec Bohm smelled a second chance opportunity.
Bohm's next pitch was crushed into left field and his second home run of the day knotting the score at five runs a piece. With Evansville scoring two go-ahead runs off a double by Andrew Tanous in the top of the 16th inning, Beilsmith had another opportunity to closeout the game a half inning later.
Not being able to get his glove on the ball, potentially resulting in a double play, backfired to give WSU another chance at redemption. Junior Trey Vickers and freshman Jacob Katzfey hit back-to-back singles that evened the score once again.
"We're a really resilient team and we always fight back and never quit," Bohm said. "(Beilsmith) helping us out a little bit gave us that advantage to stay in the game and keep fighting back."
Wichita State senior Zach Lewis pitched a complete game shutout in Friday's 6-0 win over Evansville, but Purple Aces' pitcher Connor Strain returned the favor on Saturday.
Having an earned run average of 2.57, the senior struck out eight Shocker batters and pitched five shutout innings. Straing forced WSU to hit .208 through 6.2 innings pitched, allowing the Purple Aces to cruise through the first half of the game with a five-run lead.
Vickers said that Strain going from throwing over 90 miles per hour to moving to a mid-80s kept their offense out of rhythm.
"Anytime you got a guy throwing that hard and who can change speeds and throws a secondary pitch for a strike, it's tough to him him," Vickers said. "He had all his stuff going and he was making pitches and making it real though for us.
"Whenever pitchers got his stuff going, you have to just grind out at-bats and do whatever you can to get him out of the game as soon as you can."
WSU (24-26) wraps up the final Missouri Valley Conference home series with Evansville on Sunday at 1 p.m. at Eck Stadium.
Leave a Comment
About the Writer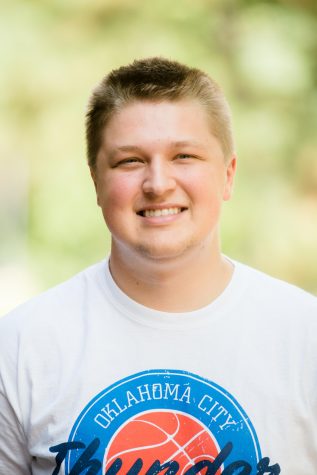 Grant Cohen, Former reporter
Grant Cohen was a reporter for The Sunflower. Cohen majored in communications with an emphasis in journalism with a minor in sports management.