Greeks can slide through the cracks with a little loophole
'The foreshadowing of Phi Detla Theta's Luau event is clear to everyone but Phi Delta Theta, apparently.'
Greek organizations serve a purpose. Students who commit to a fraternity or sorority spread philanthropy, build members as humanitarians, and promote a safe and friendly campus community.
These and other benefits are now lost in the shadows after one of Wichita State's most-recognized fraternities, Phi Delta Theta, has been placed on suspension due to multiple allegations of misconduct, including a year-old case of sexual misconduct that is being investigated.
In all, members pledge for the Greek community to gain a sense of belonging, and have high-spirited fun with their sorority sisters or fraternity brothers. There's no shame in young, college-aged students having a good time.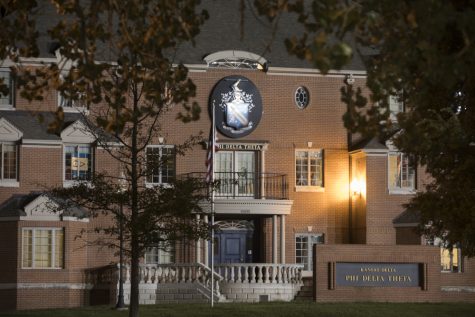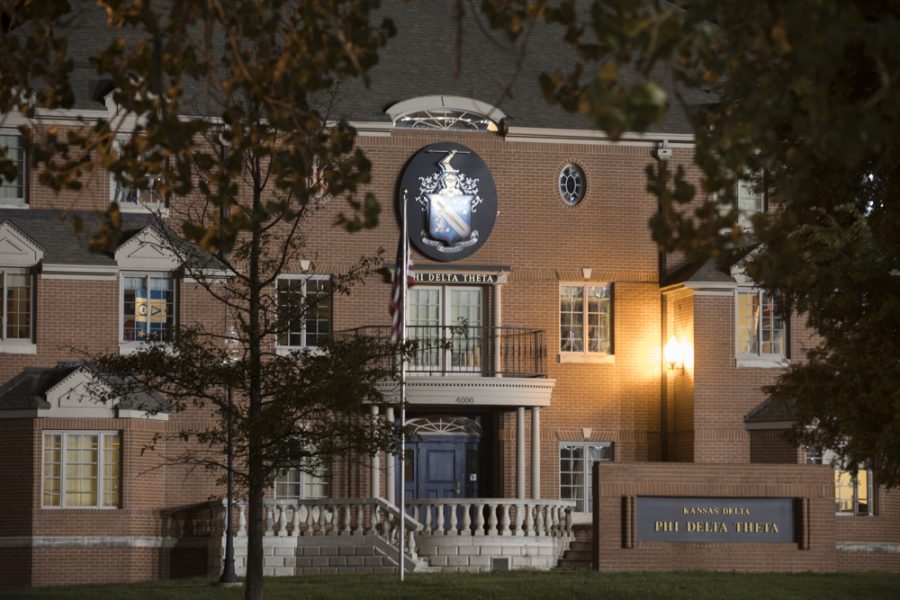 Student Conduct and Community Standards is looking into a case multiple female Greeks described as "non-consensual sexual behavior during a Luau event hosted by Phi Delta Theta Fraternity in 2016."
Phi Delt's Luau, a Hawaiian-themed party, is annually held off-campus. In 2016, Phi Delts and their dates gathered at a Phi Delt alumni's home. The party ends with attendees sleeping in tents on the property. Sorority guests invited as a date are allowed to share the tent of their inviter. Sorority members also had the option of sleeping in a tent designated for their sorority, witnesses said; and some elected to sleep in their car.
Let's be real, if a fraternity member invites you to Luau, it's implied that you will share a tent with your invitee.
And Phi Delta Theta members wonder why they're facing suspension for sexual misconduct.
The foreshadowing of this event is clear to everyone but Phi Delta Theta, apparently.
This is similar to a mother telling her child not to play catch in the house with his brother. The kids know it's a fun activity and assume a simple game of catch can't possibly go awry, but the mother knows it's only a short matter of time before the two shatter a vase.
WSU's Office of Title IX is also investigating the Luau event for misconduct. Title IX forbids sexual harassment and sex discrimination in educational institutions that receive federal funding. In this case, WSU is legally required to respond promptly to remedy hostile educational environments.
Fraternities slide through the rules through one loophole, hosting events outside the frat house, all the time. Sometimes it's at a member's parent's house, other times they turn to alumni. Outside of the frat house, they're able to load up on beer — not permitted inside the frat house — and bend other rules. If a crime happens outside of the frat house, it has a lesser chance, if any at all, of hurting the image fraternity's image — that would be catastrophic.
Phi Delta Theta isn't the only WSU Greek organization to host events off-campus.
Hosting off-campus is lesser of a liability. Liability isn't the only reason, but it's a strong one.
WSU's Title IX office is supposed to respond to hostile environments, but a situation like this makes stepping in a challenge. Who's to say covered up stuff doesn't happen at off-campus events all the time?
Incidents similar to this one will likely continue to slide through the cracks, and there's no remedy. WSU has a questionable involvement they'll only struggle to step into.
Greek organizations at WSU should hold themselves to higher standards and rely less on the university to step in and reinforce policy.
There's a lot going on that hasn't been addressed at times when it should have been a priority. Phi Delta Theta's Luau event and the banner incident from earlier this year could have been prevented.
I don't clearly understand the Greek system at WSU, the university's involvement and how the two relate, and I don't think others see it either. Until anyone can offer some clear definition, incidents like this will sideline our university and Greek community.
About the Contributors
Evan Pflugradt, Sports Editor
Evan Pflugradt is the former Sports Editor of The Sunflower.

Pflugradt past served as the publication's Editor in Chief, Opinion Editor and a reporter....
Brian Hayes, Former Photo Editor
Brian is the photo editor at The Sunflower. Hayes is a junior majoring in mass communication with an emphasis in journalism. He is from Wichita. Hayes enjoys...