Sports Illustrated preseason bracket predicts WSU as No. 1 seed in NCAA Tournament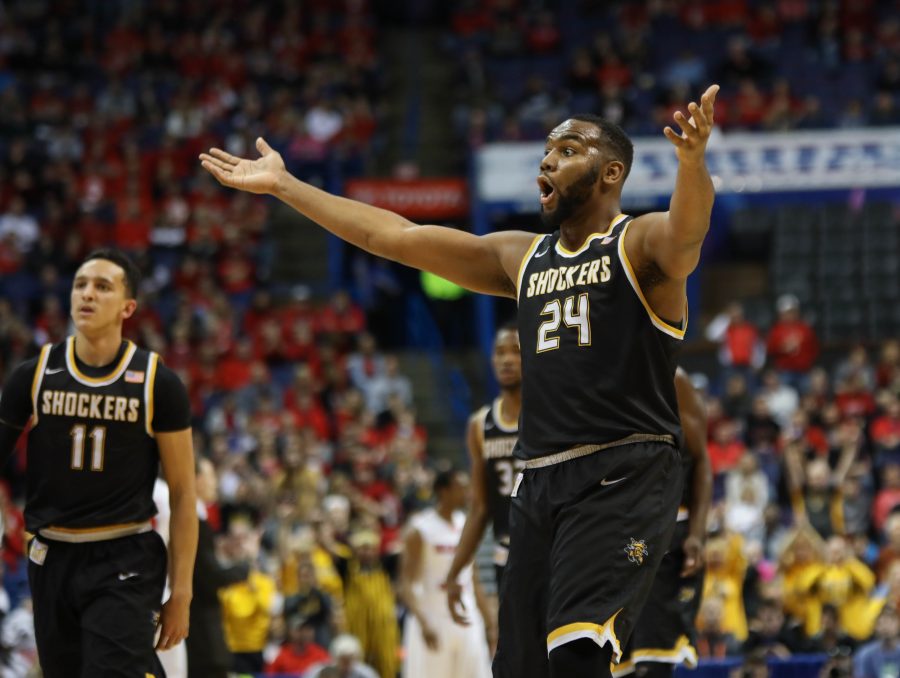 Sports Illustrated crafted a preseason NCAA Tournament Bracket that projected the field of 68.
Wichita State was projected to be the No. 1 seed of the Midwest Region.
"Wichita State parlayed its run of dominance in the Missouri Valley Conference into an invite to the American Athletic Conference, and that will help it avoid the strength of schedule arguments that have dogged the program in recent years," Sports Illustrated writer Michael Beller wrote.
Along with his predictions of the Big Dance seeding, Beller also highlights the possibility of Wichita State and Kansas meeting again after Wichita's 2015 win over the Jayhawks.
"The Wichita State-Kansas history is well known…" Beller wrote. "…[if they play again] that would, unquestionably, be the highlight of this region."
Although two years ago the No. 10 seed Wichita upset the No. 2 seed Kansas, Beller believes Wichita and Kansas will not have the same seeding gap.
"If they meet again this year, it will be as equals," Beller wrote.
Beller explained Sports Illustrated's reasoning behind the predictions:
"Sports Illustrated's college basketball preview is built upon our preseason projections, an in-depth historical modeling system designed to calculate the strength of all 351 teams in Division I.
From that data, we have constructed a preseason forecast of the 2018 NCAA tournament's field of 68."
About the Writer
Aliyah Funschelle, Sports Reporter
Aliyah Funschelle was a sports reporter covering men's basketball for The Sunflower. She's a junior studying sports management at Wichita State, and currently...