Shockers set records in blowout of Savannah State
The No. 8 Shockers defeated Savannah State 112-66.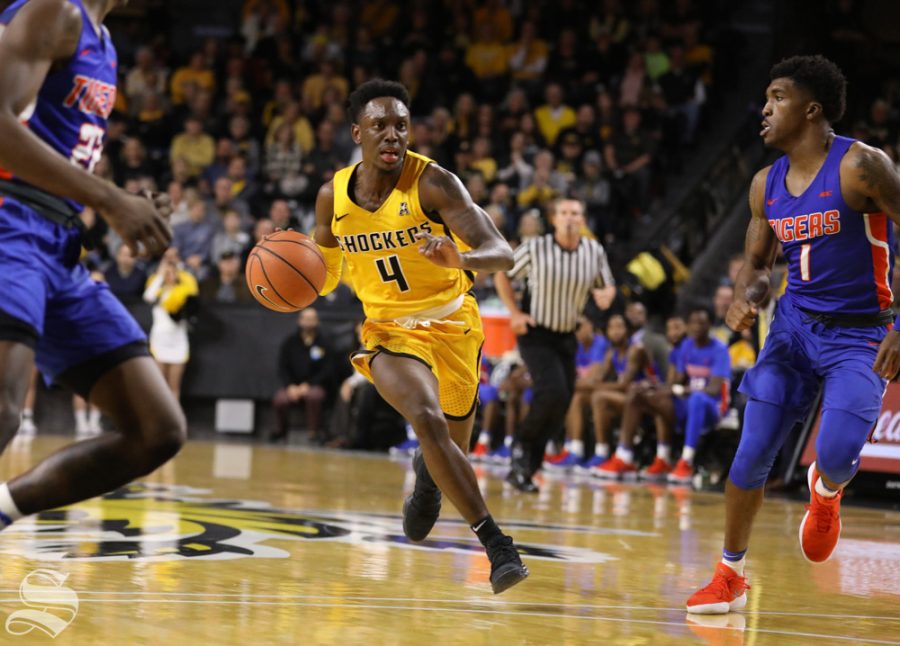 The No. 8 Shockers bounced back from their previous loss to No. 5 Notre Dame with a 112-66 win over Savannah State.
Not only did they win by 46 points, The Shockers set new records with scoring and rebounding.
So far this season, The Shockers 43 rebounds per game. They finished with 67.
Wichita State's 67 rebounds was the highest in Marshall's time at Wichita State and ties for fifth best in program history.
Their +36 rebound margin is the program's second best in history.
Wichita State set a new school record for most bench points with 68.
Junior guard Samajae Haynes-Jones was the leading scorer with 31 points. He was the first Shocker to score 30 in a game since former Shocker Fred VanVleet.
"There was a lot of transition going on and I was just being aggressive, getting in the paint, making good shots and just reading the defense," Haynes-Jones said. "I just enjoyed it every time I got out and went to the basket."
Haynes-Jones' ability to score in transition is what poses him as a threat to opponents.
"He's quick. He uses his speed to his advantage; you can't stop him," senior forward Rashard Kelly said. "He's unpredictable…he's just a great player."
Savannah State's style of play is something Wichita State doesn't encounter often. Almost every possession, The Tigers would have less than three passes.
Savannah State also shot 55 threes in the game and only made 13 of those 55.
"I don't think I shot 55 times in two years," Kelly said. "I need to get my numbers up."
During the game, sophomore guard Landry Shamet sprained his right ankle. Marshall said they are hoping he is back for the Baylor game, but if not, will most likely be back for the next.
"I was hoping it wasn't the foot," Marshall said. "That was the fear that I had but it wasn't."
Senior forward Zach Brown was also injured and did not suit up due to a tweaked knee during practice on Sunday.
No major injury has shown up in the x-ray and is getting an MRI on Wednesday.
The Shockers are on the road to Baylor on Saturday.
"[Baylor is] very well coached. They have tremendous athletes…length, size, talent," Marshall said. "It's going to be tough battle on the glass."
Tipoff is at 1 p.m. and will be aired on ESPNU.
About the Writer
Aliyah Funschelle, Sports Reporter
Aliyah Funschelle was a sports reporter covering men's basketball for The Sunflower. She's a junior studying sports management at Wichita State, and currently...