Pflugradt: Wichita State's emphasis for online-only degrees is moving too quickly
"Wichita State isn't to the point of offering 51 online-degree programs, but they're picking up the pace."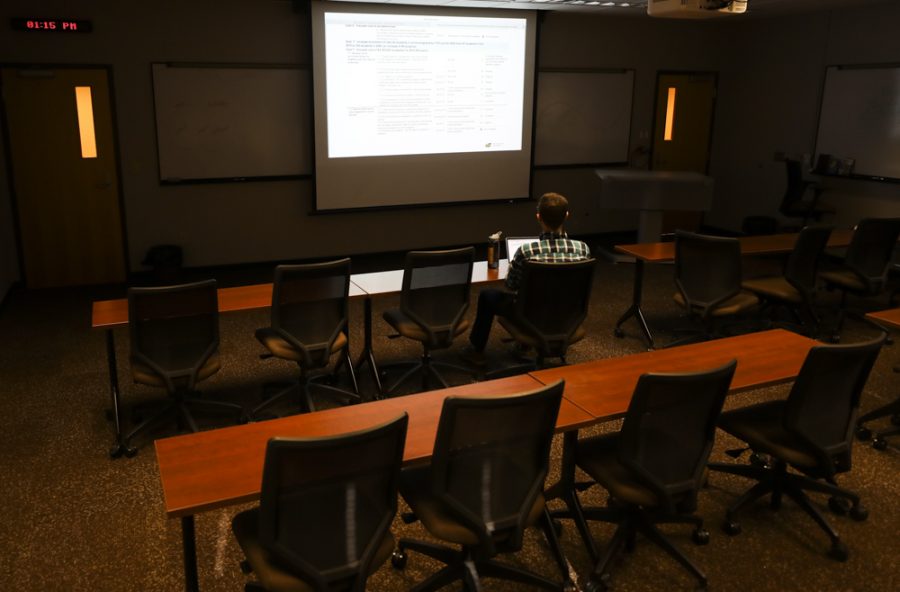 Fort Hays State is making news for their success with online-only degree programs added through the launch of their "Virtual College," which this week was voted No. 1 in Kansas.
Online-only degree programs also led to FHSU having the largest increase — 3 percent growth — in student enrollment among Kansas universities, according to fall enrollment numbers reported to the Kansas Board of Regents. FHSU saw an increase in enrollment headcount for the second consecutive year. With this growth, Wichita State fell to fourth in enrollment headcount among four-year Kansas universities — behind the University of Kansas, Kansas State, and FHSU.
Jeff Briggs, FHSU interim provost and vice president for academic affairs, said FHSU's commitment to online degree programs are "made to meet the needs of place-bound students in Kansas, throughout the United States, and around the world.
"Citizens can receive a meaningful education from anywhere in the world through our Virtual College programs," Briggs said in a release.
FHSU's fall enrollment number is 15,100 — 19 more students than WSU's reported fall headcount. That's counting 668 non-degree-seeking students in free, half-credit-hour badge courses, WSU added to the enrollment tally in the two weeks leading up to the official reporting.
With enrollments continuing to drop, WSU has added the emphasis of online education. WSU has developed a Strategic Enrollment Management plan for growth over the next three years — a drive separated into eight goals.
The Strategic Enrollment Management plan — specifically Goal 7 — will emphasize more online degree plans due to the decrease in enrollment at junior colleges in the state. As cited in the January newsletter from President John Bardo, authored by Richard Muma, the state's community college system reported a drop of 1,500 students in fall 2017 enrollment numbers — a reality that conflicts with Goal 8 of the SEM, which is to increase transfer student enrollment 30 students yearly through 2020.
Goal 7 calls for an increase of fall students in online programs by 110 percent — an increase of 96 students — by fall 2010. This would push WSU from the 87-student enrollment in fall 2015 to 183 students.
Since FHSU's Department of Continuing Education and Instructional Technology became the Virtual College in 1997, the Virtual College has expanded to offer 51 degree programs, including 31 undergraduate degrees.
WSU isn't to the point of offering 51 online-degree programs, but they're picking up the pace.
This semester, WSU will offer a four-year online bachelor's degree in homeland security. This program is offered exclusively online. WSU is spending $670,000 to target students in Kansas who have some college education — and they're in a race against other state institutions to recruit these students for degree completion, which WSU's SEM suggests is up to "170,000 people by some estimates."
The goal is for all colleges to add more online degrees, which makes clear sense. Online degree programs is a proven method to push enrollment numbers — and online degree programs can put WSU on the fast track to reaching President John Bardo's enrollment goals of 22,000.
The issue, however, with pushing for more online degrees, is online course options are not often created as an addition, but added as a replacement for on-campus course options.
In pursuit of my bachelor's degree at WSU, twice I ran into the issue of having an elective or required course being offered in one section exclusively online. This prompted me to pay an additional online course fee when I easily could have taken the class in person.
Online degree programs are great, but cutting down the on-campus options and replacing them for online-only alternatives doesn't do on-campus students any favors.