Editorial: We stand with The Lantern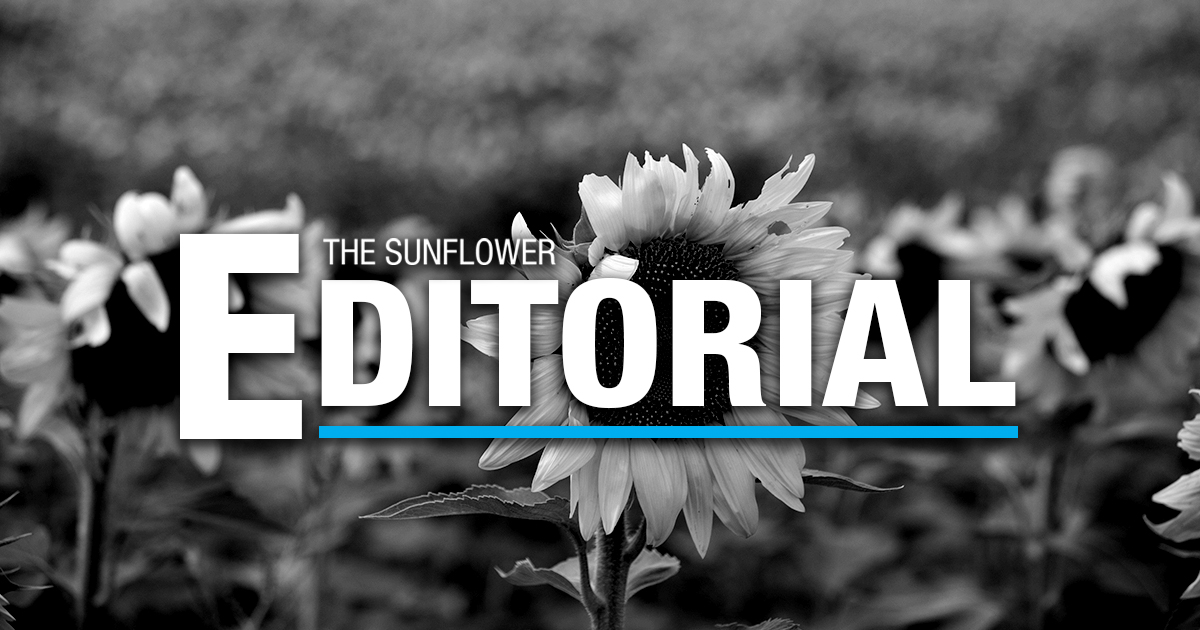 You probably didn't notice, but The Sunflower is free for the first copy, with additional copies available for purchase for $1 each.
Don't believe it? Check under "legal" in the left column of the second page of any issue of The Sunflower.
This information is a good entryway into a discussion about censorship.
Last week, our friends over at The Butler Lantern at Butler Community College saw more than one-third of their papers for the Jan. 31 issue missing from newsstands — and the folks at The Lantern are speculating theft and possible censorship.
The front page of the Jan. 31 issue featured a story about DeMario Burnett, a Butler football player who was arrested and charged with capital murder after a drug-related robbery in December 2017.
A day after publishing, The Lantern's staff contacted the college's public safety office, and the next day, Butler's Chief of Police Jason Kenney said he spotted a student on camera ripping up papers before recycling them. The Lantern's adviser, Amy Chastain, said she confronted a student throwing away copies of the paper, and the individual said he was angry at the story about Burnett. The Lantern filed an incident report, and on Feb. 5, Kenny confirmed he had identified two individuals involved with disappearance of an estimated 400 copies of the 1,100 copies printed.
Chief Kenny did admit that this could be classified as a form of censorship, but he did not classify the action as criminal activity. The Lantern does not have a policy on how many copies a student is permitted to take. And therefore, no criminal activity could be classified.
Newspapers, including The Sunflower, publish news,  not promotional material. The Sunflower has not always shown Wichita State in ways that the university — or specific members of the university — would like to be showcased.
Copies of The Lantern are offered at no charge, but as described by legal experts, destroying property for the purposes of preventing others from accessing it is censorship.
This isn't an everyday occurrence, but incidents like this show us why it's best to be prepared. That's why you'll find this line in all issues: "The Sunflower is private property and unlawful removal of papers is prosecutable." This line provides us legal assurance for damages, should a situation arise.
We're privileged to offer you a published print copy of The Sunflower, and we aspire to continue to provide you with both the good and the bad events and activities that occur at Wichita State. Our job will always be to inform you, the reader, in the best way we can about our university.
We denounce censorship, and we stand with The Butler Lantern.