Kansas advances to second round of NCAA Tournament
Devonte' Graham scored 29 points.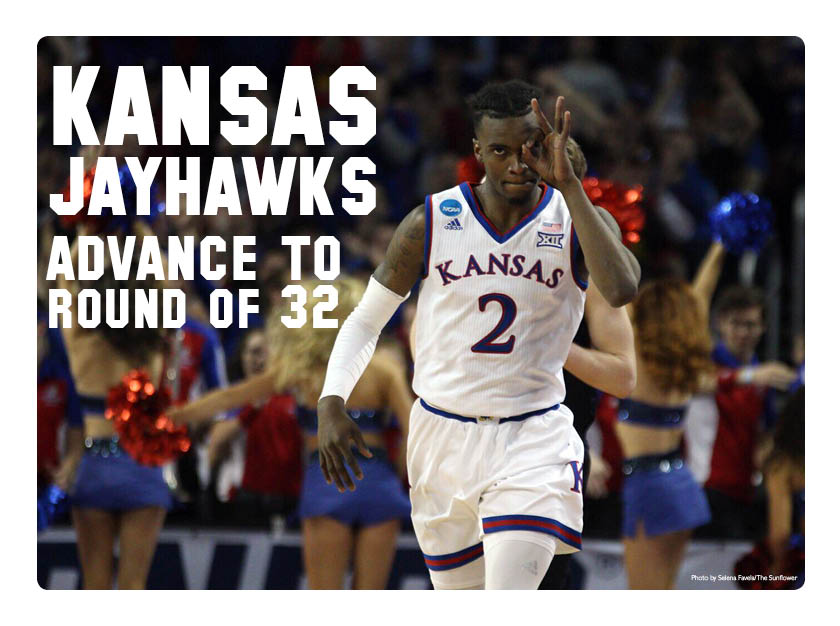 WICHITA — No. 1 seeded Kansas rallied back from a 10-point first half deficit to beat No. 16 Pennsylvania in the opening round of the NCAA Tournament.
Kansas point guard Devonte' Graham led all scorers with 29 (14 first half). Graham shot 38 percent from the field on 24 attempts, and scored eight points from the free throw line.
Graham stuffed the stat box with six rebounds, six assists, and three steals.
"Coach Self told me to get the ball down in the paint and be aggressive," Graham said, after the Jayhawks struggled to produce consistent offense in the game's first 10 minutes. "I told Malik (Newman), I just wasn't finishing," he added, after making just three of his first eight attempts.
"I just stayed aggressive and I knew the shots would fall eventually."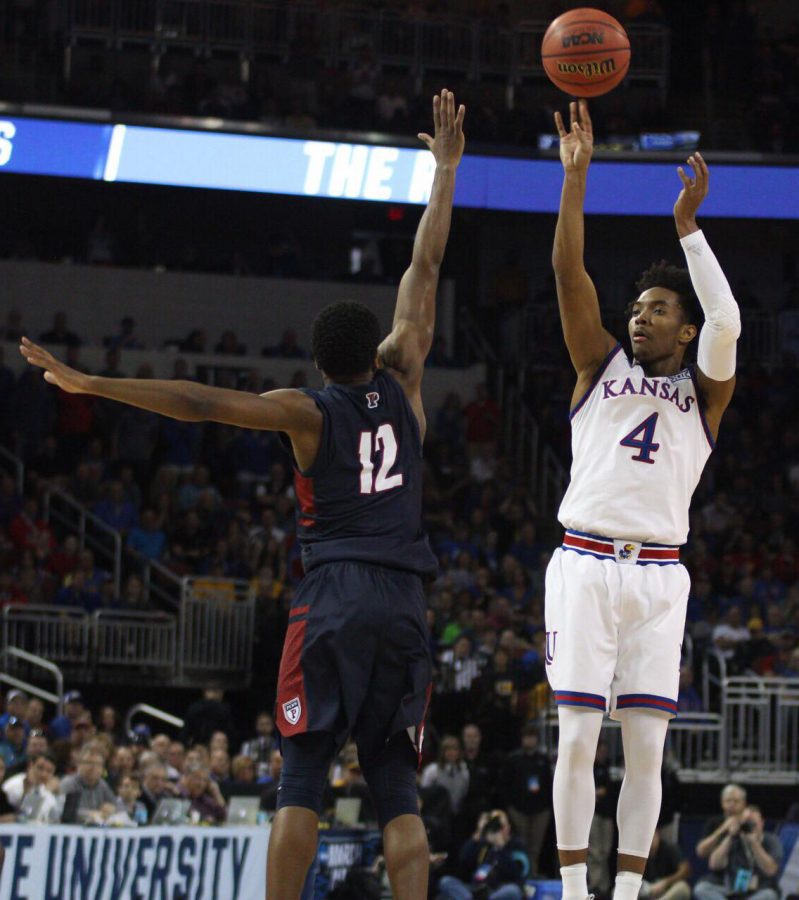 Kansas Coach Bill Self said Graham's performance "wasn't perfect," but said he knew Graham is capable of putting together big games. Self said he told Graham to keep shooting.
Kansas center Udoka Azubuike, who did not start the game, was held scoreless in limited minutes. Self later indicated that trainers advised him to play Azubuike no more than five or six minutes. Kansas freshman Mitch Lightfoot started in Azubuike's absence.
"We only had five or six minutes with Doke," Self said. Self indicated that Azubuike, who is recovering from a late-season injury, would be between 80 and 85-percent healthy for Friday's practice. He did not indicate what role the 7-foot center, who leads the country in two-point shot percentage (77 percent), would have in the Jayhawks' second round game.
Penn sprouted an early lead, and led by 10 points in the first half.
"They were better than a sixteen seed, if you ask me," junior Malik Newman said.
Kansas trailed the majority of the first half; the Jayhawks struggled from three shooting 12.5 percent on their first 8 attempts from deep.
"The way they played, it's hard to guard — they shoot the ball so fast," Graham said. "They we're better than a sixteen seed."
Penn shot 39 percent from the field on 56 attempts.
"They were even better than I thought they'd be," Self said. Self said without Azubuike, he thought his team resembled more like a three-seed comparatively to the No. 1 seed the Jayhawks are in the tournament. He said Penn looked more like a strong 14-seed, by his accounts.
The Jayhawks will play the winner of the NC State/Seton Hall game.
About the Videographer
Evan Pflugradt, Sports Editor
Evan Pflugradt is the former Sports Editor of The Sunflower.

Pflugradt past served as the publication's Editor in Chief, Opinion Editor and a reporter....