Wichita State bankrolls Bredbenner into a five-year extension
Wichita State has locked Kristi Bredbenner, head coach of the softball team, to a long-term contract.
Bredbenner came to terms for a 5-year-extension, WSU Athletic Director Darron Boatright said. Bredbenner will receive a salary of $120,000 per year. Her previous contract, which was set to expire June 30, 2021, was valued at $93,000 per year.
"With the success that she's had, we thought it was best to have her locked in," Boatright said. "It was the right time."
Ryne Stefankiewicz and Elizabeth Economon, Bredbenner's two assistant coaches, will each receive a $5,000 pay increase this year and the two years following, Boatright said.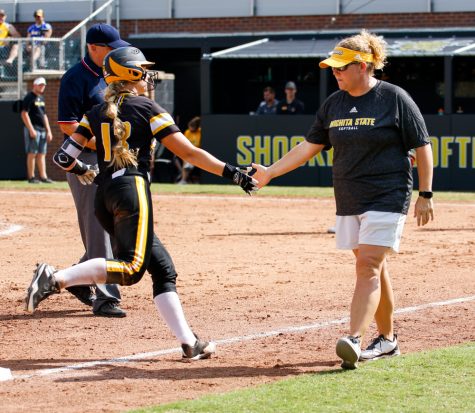 Boatright said long-term contracts are sought after in female sports such as softball and volleyball because of the roles they play in recruiting.
"In female sports, for whatever reason, they tend to recruit younger and younger," Boatright said. "You have, literally, freshmen and sophomores in high school making decisions on where they're going to play."
High school athletes cannot sign a letter of intent until they reach their junior year. Boatright said a coaching change could prompt high school athletes to decommit before officially signing to a program.
"You're recruiting three or four classes down the road," Boatright said. "If you have a coaching transition, you're going to have a lot of instability."
Boatright said the pay increase is "a pledge of confidence to Kristi (Bredbenner) and the job she has done with the program."
Bredbenner, in her seventh season, led WSU to the school's first NCAA Regional win. She owns two of the program's four NCAA Tournament appearances. Last season, she led the program back to an NCAA Regional.
"This commitment to the program sends a message to our recruits and the softball community that Wichita State is fully invested into the success of its softball program," Bredbenner said in a statement.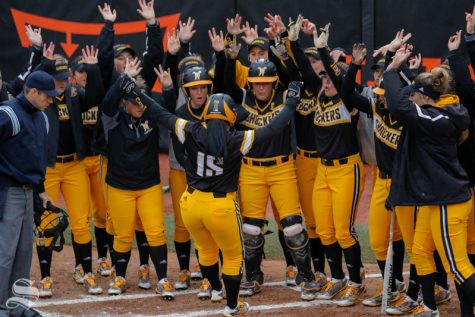 WSU considered other coaching salaries for regional competitors and conference competitors. Coaches in the American Athletic Conference are paid more than those in the Missouri Valley Conference, Boatright said.
"You'll see, in coming years, us make adjustments to coaches' contracts to make sure we're on the same playing field with other programs," Boatright said. "We're committed to getting more aligned with the rest of the league."
Softball coaches at public institutions in the American Athletic Conference earns as much as $150,000 per year. Private institutions are not required to disclose salary information.
"We want to compete for championships in our conference, and we want to have teams that are competitive enough to make NCAA Tournaments with the chance to advance," Boatright said. "This helps ensure we stay competitive."
Leave a Comment
About the Contributors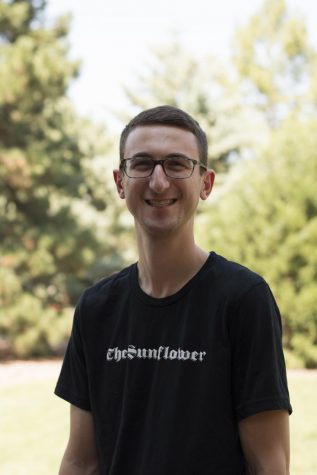 Evan Pflugradt, Former sports editor
Evan Pflugradt is the former sports editor of The Sunflower. Pflugradt past served as the publication's Editor in Chief, Opinion Editor and a reporter....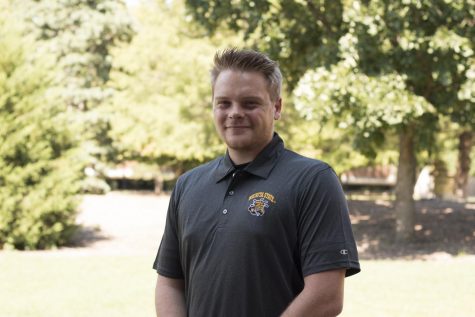 Joseph Barringhaus, Former sports photo editor
Joseph Barringhaus was the sports photo editor for The Sunflower. Joseph majored in marketing with a minor in communications. He was born in Michigan but...