Shockers battle Green Wave in five sets
Wichita State entered the fifth set trailing Tulane 5-1.
Wichita State battled Tulane to five sets in their home-opener.
The Shockers took the first set over the Green Wave, and the two teams alternated winning sets and set up a winner take all fifth set.
Tulane jumped to an early 5-1 lead in the fifth set, forcing WSU to a timeout. Out of the timeout, WSU forced the Green Wave to take one of their own after jumping out with a four-point run.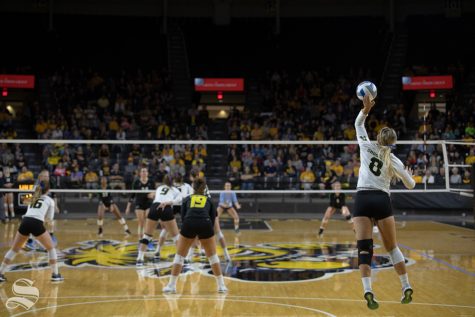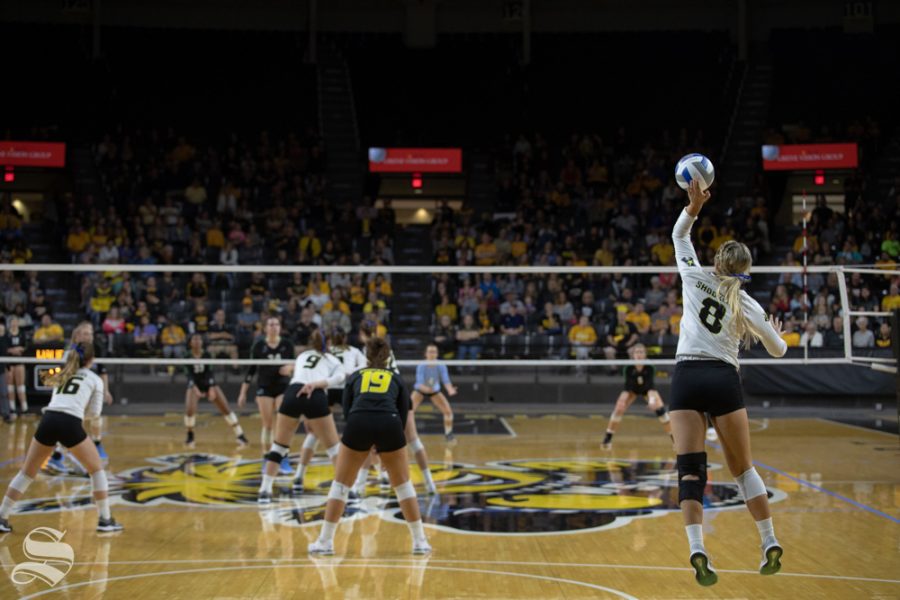 "The mindset was that it was just another set," redshirt freshman Megan Taflinger said. "We trust our coaches and what they are asking us to do. I think we executed everything pretty well in that fifth set, and that's what ended up allowing us to win."
WSU senior Kali Eaken saw no fear in her teammates after going down 5-1 early in the fifth.
"Coach (Chris Lamb) said early in the season that, 'You only get that experience by playing that experience,'"
Eaken said. "After those tough games early on, we all knew we could go to five.
"I looked in everyone's eyes after being down, and we all knew we could battle back."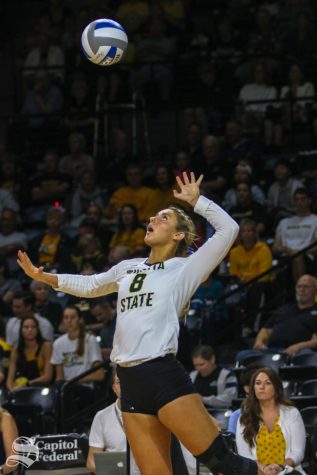 Eaken's ace put Wichita State up two with four points to go. The Shockers wouldn't give the lead back.
"We had our ups and downs for sure during the game," Eaken said. "When things got tough, we just knew we had it. It was exciting to see us pull that one out."
Taflinger provided success all around the court for Wichita State, all while recording her first career double-double.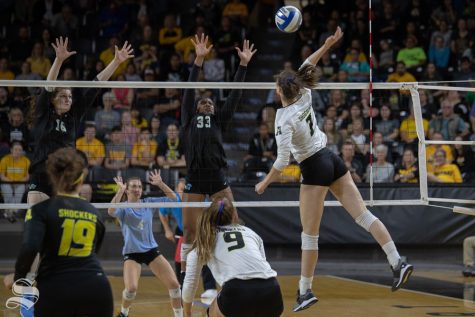 "I always know I can set her, and she'll take a rip at it," Eaken said. "For me, it's awesome having a freshman come in who knows how to take a good rip at the ball."
Wichita State continues their short homestead Sunday as they take on Memphis.
---
Player of the Game: Shocker freshman Megan Taflinger had a career night, posting her first career double-double. She recorded 13 kills and 11 digs, while scoring a team-high 13 points.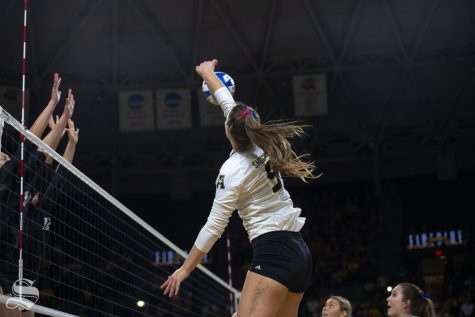 The Turning Point: After a back and forth fifth set, Kali Eaken's ace put the Shockers up 11-9,
and forced Tulane to a timeout. The Green Wave would run out of gas, as Wichita State propelled its way to victory.
Milestone Alert: Shocker senior Tabitha Brown is one kill shy of gathering 1,000 for her career. She recorded 11 Friday night, and will go for 1,000 Sunday against Memphis.
Up next: The Shockers (6-6) take on Memphis (7-6) Sunday afternoon at Charles Koch Arena at 1 pm.
Photos from the game: Shockers win home-opener versus Tulane
Leave a Comment
About the Writer
Marshall Sunner, Sports Editor
Marshall Sunner is the Sports Editor for The Sunflower. Sunner is a sophomore majoring in communications with a journalism emphasis. He was born and raised...