PHOTOS: Softball falls short to Oklahoma State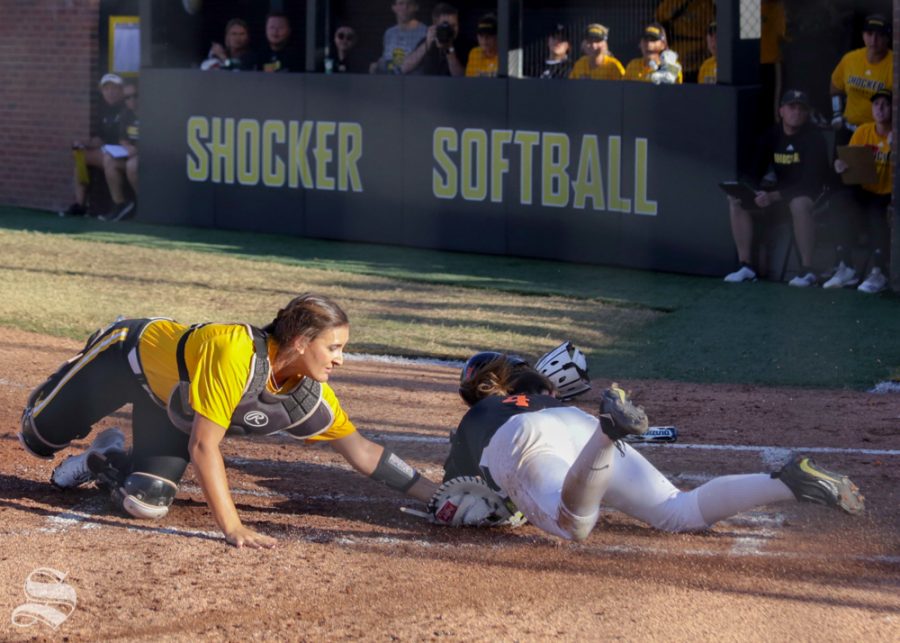 A two-run 10th inning wasn't enough for Wichita State to defeat Oklahoma State.
Oklahoma State added two insurance runs in the top 10th inning to seal a victory against the Shockers on Thursday.
WSU sophomore Caitlin Bingham added an RBI single in the bottom of the ninth to close the margin to two runs.
WSU scored two runs in the bottom of the 10th. Senior Laurie Derrico hit the Shockers' only home run, a three-RBI shot to center field, in the bottom of the seventh.
Oklahoma State surged ahead scoring five runs combined in the fourth and fifth innings.
WSU next plays at Southeastern Oklahoma State 1 p.m. Saturday at Wilkins Stadium.