I should laugh, but I cry: Analyzing the Joker's new look
After the train wreck that was "Suicide Squad" and Jared Leto's Hot Topic-esque Joker, Batman and the DC universe were in dire straits.
When I first heard there would be a new movie with Joaquin Phoenix portraying the Joker, I was skeptical. I'd seen Phoenix in movies like "Her" and "Walk the Line," but I couldn't imagine him playing a psychopathic killing clown.
The first look at DC's 2019 movie "Joker," gave a glimpse of Phoenix's character, Arthur Fleck, a greasy middle-aged ex-comedian. Fleck looks like he could've been cast as the terrifying Anton Chigurh from "No Country for Old Men."
"Joker" is rumored to be a low-budget character study. The film presents a story about a relatively nondescript guy (Fleck) whose personal issues drive him into a downward spiral that eventually results in him becoming the Joker. Reactions to the film's promotional materials have been mixed at best.
A Dumpster Fire
When the image of Phoenix as Fleck was first released, a lot of internet-goers and comic book nerds didn't like the Joker's new look. Critics have called Phoenix too old and his look too different from other Jokers.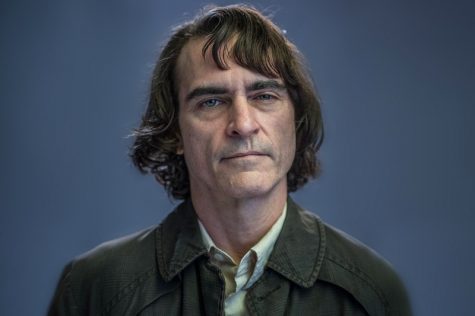 However, the weathered, aged portrayal shows a Joker who has been through a lot. The Joker is a character who is supposed to look like a dumpster fire. He was born out of someone that society has discarded and swept under the rug.
Then again, the masses have always been skeptical of new portrayals of "The Joker." When the image of Heath Ledger's Joker was first shown to a public, it scared people. It took the typical comic book slapstick Joker image as portrayed by Cesar Romero and Jack Nicholson and turned it on its head.
Ledger's portrayal was that of a deranged madman with messy, smeared makeup, scars, greasy hair, and no smile. It was scary and demented — perfectly in-line with Ledger's performance in "The Dark Knight."
Then came the first image of Jared Leto's pimped-out Joker for the movie "Suicide Squad." It can only be described as if Hot Topic and Monster Energy drink came together and threw up their own version of the Joker.
Leto's Joker wasn't meant to be taken seriously. It was meant to be a different depiction of the Joker, but it was such a departure from Ledger's striking performance that it didn't sit well with many die-hard Batman fans. In the wake of that portrayal, the future of the Joker in film was unclear.
The Screen Test
A couple of days after the image for Phoenix's Joker was released, a 30-second screen test of Phoenix in full clown make up hit the Internet.
Nothing about the clip seems to belong in a super hero movie. The music in the clip, "Laughing" by The Guess Who, plays as the camera slowly zooms in on Phoenix, and scenes from the movie play over his face. The music quickly cuts and Phoenix's ear-to-ear grin drops into a deadpan.
The combination of music and cinematography is indicative not of a superhero movie, but a weird clown movie at an indie film festival. This is much more flushed out than a lot of initial screen tests that are released to the public.
High production value of the video aside, what initially caught my attention was Phoenix's makeup. It appears heavily inspired by the clown makeup of serial killer John Wayne Gacy. It fits as creepy clown makeup, but not necessarily makeup reminiscent of the Joker's legacy as a character.
Since the Joker's origin narrative is set earlier on in the Batman universe when Bruce Wayne is still a kid, Phoenix's portrayal is designed to be a rough, formative version of the character. As years go by, and his character develops more, he is likely to transform into a more recognizable version of the Joker we know today.
The movie is still under production and people have only been able to speculate over a few images and video clips, so there is still a lot to this new Joker movie that we don't know.
I can't wait to see what this movie has to offer. Legendary actors Robert DeNiro and Frances Conroy have also signed onto the film. Even if some elements end up falling flat, acting talent from Phoenix and his supporting cast will carry this movie.
View Comments(1)
About the Contributor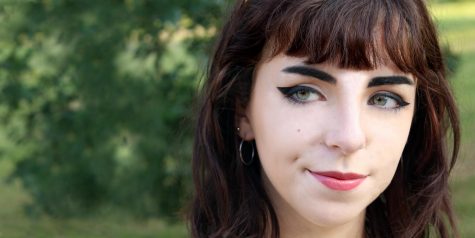 Madeline Deabler, Former advertising manager
Madeline Deabler was the advertising manager for The Sunflower. Deabler double majored in journalism and graphic design. Originally from Omaha, Nebraska,...