Shocker men, women on display at Black and Yellow Scrimmage
This year's Shocker men's and women's basketball teams are marked by their inexperience.
The men's team has two seniors and just four scholarship players returning from last season. The women's team has 10 freshmen. The two teams are among the youngest in the country.
The public got a first glimpse of the young classes Saturday at the Black and Yellow Scrimmage, when the Shocker men and women took turns intersquad scrimmaging.
Women
Senior Sabrina Lozada-Cabbage led the women's black squad in scoring with seven points. She shot three for four from the field and stepped out behind the arc to knock down a three-pointer. Maya Brewer, a 5-11 junior guard, scored seven points in the paint on five shot attempts.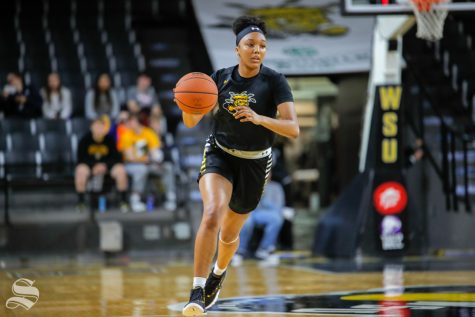 "We still need to get our chemistry going," Brewer said.
Head Coach Keitha Adams, who is in her second season at WSU, said there's still "a lot of work to do."
"We are a work in progress," Adams said. "There's definitely pieces to the puzzle."
Men
Questions have been floated all summer and into fall regarding Gregg Marshall's young team. Saturday, some were answered, but more were raised.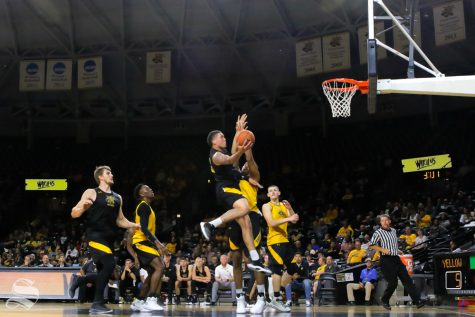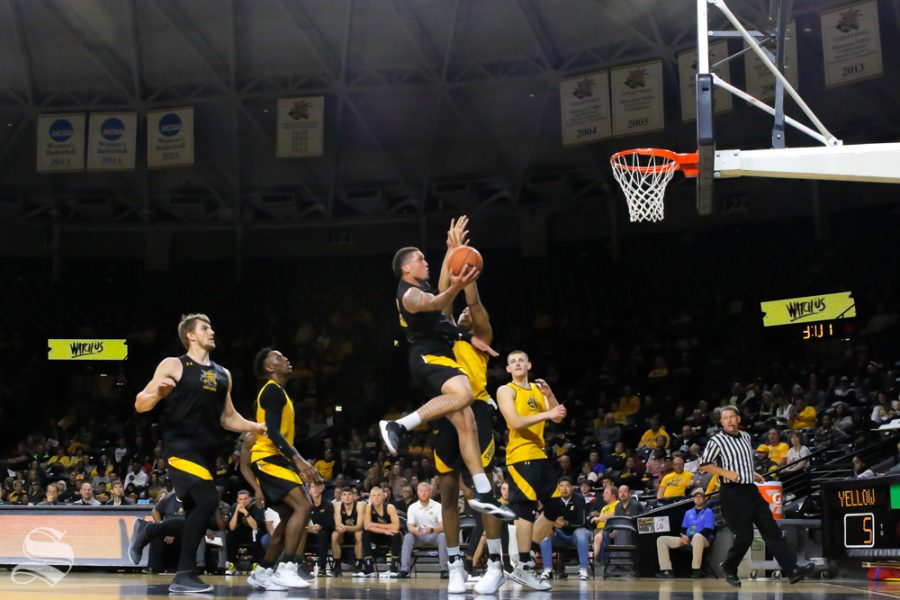 The biggest standout was West Virginia transfer Teddy Allen.
Allen proved his worth on the court, scoring 12 points and snagging a team-high seven rebounds. His presence on the court was dominant. Allen could be a defining piece of this team, but the question remains whether or not he will see action again this season.
WSU announced this summer their intent to file a hardship waiver for Allen, which, if approved, would allow him to play immediately. If the waiver is not passed, Allen will have to sit out one season per NCAA rules. As of Saturday, there was no new information on the hardship waiver.
Other newbies stood out as well.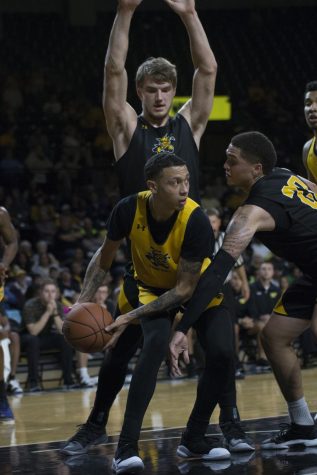 Chance Moore showed off his skill from behind the arc, hitting three consecutive three-pointers. He led all scorers with 13 points.
"He was very good offensively, but very bad defensively," Marshall said. "When you look at a box score as a fan, you see this person scored X amount of points, but it doesn't show how many points they gave up."
Senior Samajae Haynes-Jones got shots to fall from deep at the start of the second half. Haynes-Jones and Moore brought the yellow team back into the game in the second period after trailing the black team 12-5 at the break.
Haynes-Jones finished the night with eight points, three assists, and a steal.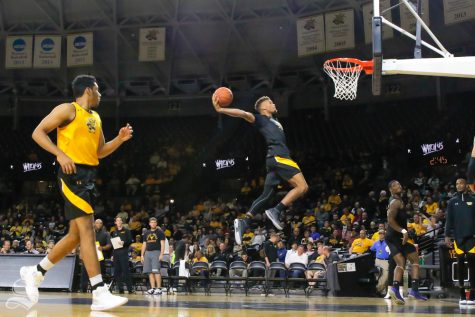 Dexter Dennis, a freshman, showed both freak athleticism and an impressive basketball IQ — scoring eight points on six attempts.
Markis McDuffie, WSU's only player with multiple years of NCAA D-I experience, scored two points from the free throw line. He missed all six shot attempts.
Marshall said he "forced" parts of his game.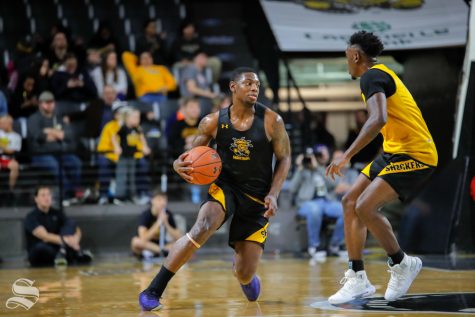 Freshman Jamarius Burton scored a game-winning floater with two seconds left in the scrimmage. He banked the shot in after driving into the paint on the game's final possession.
"It was an amazing play," McDuffie said. "He made a huge play in a tough situation."
Leave a Comment