Chris Lamb demanding attention to winning ahead of volleyball's tough weekend skid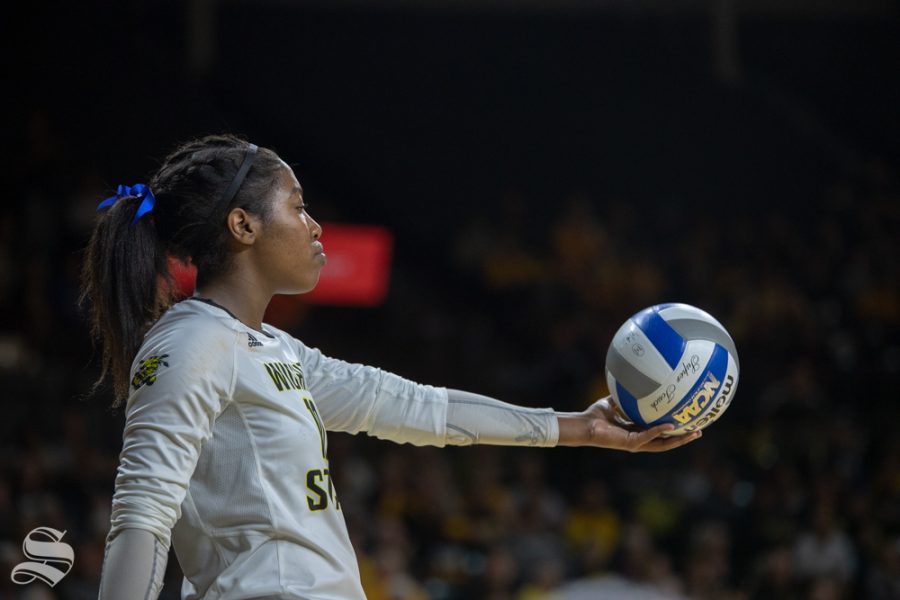 Some coaches might consider Chris Lamb's method rogue.
Wichita State's Head Coach, Lamb, is leading the team on a "results matter campaign" that emphasizes the importance of winning ahead of WSU's home series against Cincinnati and East Carolina, team's atop the conference standings.
"I want to demand more and expect more," Lamb said on his weekly radio show.
WSU won one game and lost one game in their road series in Florida last weekend. Central Florida defeated WSU in four sets. Lamb said the Knights celebrated every point like they were pulling off a major upset.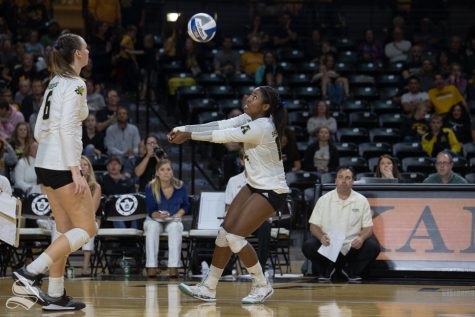 "Watching (UCF) celebrate like they pulled off a big upsets, it's just how the conference feels about us right now," Lamb said. WSU went undefeated last season in the American Athletic Conference, winning all 20 games.
"We have to be able to match that," Lamb said. "(Opponents) seem to want this more, and I'm not wired that way. I'm not wired expecting that anybody want this more than we do."
Lamb said he didn't see the right response out of his team to stop runs during Sunday's match with UCF.
"I can't help but just stare at Giorgia (Civita) stare and read the riot act … and I don't see the response from upperclassmen. They're just listening and they don't seem to have a comment.
"It makes me think they're less involved and don't have really have input. If that's the way the team is going to be, there really does need a changing of the guard, and everybody needs to be onboard with that. In the meantime, we're just wandering."
WSU returns home for just the second time this season. The team has been on the road for six of seven weeks this season.
Lamb said the team returns still lacking a signature win.
"We haven't come home with a big win, so we ought to be that much more hungry to collect anything you can get," Lamb said.
WSU has had its moments this season. In hot streaks against Cal Poly (No. 12) and almost pushing Creighton (No. 10) to a fifth set showed potential, Lamb said, but not the sense of urgency this team needs to find the right success.
WSU has eight wins and eight losses. They are tied for third in the AAC having lost to UCF (5-0) and Tulsa (4-1).
"What's frustrating is just that to continue exposure why we're vulnerable," Lamb said. "I would like to go out there and know that (winning) seems to matter."
About the Writer
Evan Pflugradt, Sports Editor
Evan Pflugradt is the former Sports Editor of The Sunflower.

Pflugradt past served as the publication's Editor in Chief, Opinion Editor and a reporter....