Why Teddy Allen might soon be declared NCAA eligible
Braxton Key, a Virginia transfer, was granted eligibility for a similar appeal.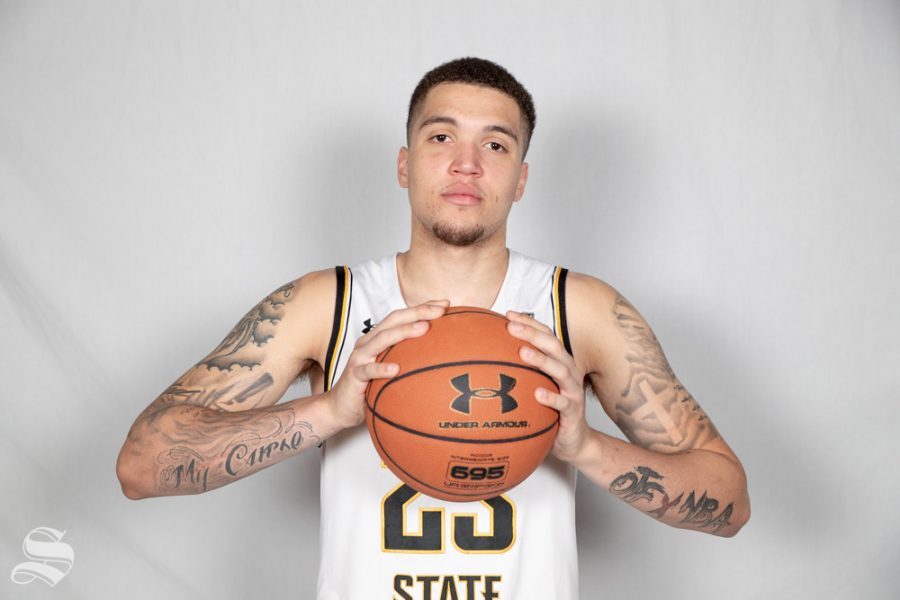 The waiting game continues for those keeping an eye on West Virginia transfer Teddy Allen.
The Shockers' season is two weeks out and Wichita State still doesn't know if Allen will be eligible for play this season. WSU submitted a hardship waiver request for Allen approximately three weeks ago. The waiver asks the NCAA for Allen, who transferred from West Virginia after one season, to forgo sitting out the mandated academic year for transfers.
"I'm prepared either way," Allen said. "I'll be ready to play this season, or keep working if not."
If the NCAA grants the waiver, Allen would likely start right away for Gregg Marshall's depleted team. WSU returns 11 percent of their minutes from a season ago, and senior Markis McDuffie is the only player with more than one season of Division I experience.
Monday, Braxton Key was granted eligibility for a similar appeal. Key transferred from Alabama to Virginia and requested a hardship appeal on behalf of an older close family member who was in struggling health and otherwise would not be able to see him play.
The NCAA has a history of being closed-minded with these requests. This summer, they've been more lenient granting waivers.
Allen lost his mother to cancer the spring he signed with West Virginia. Part of Allen's case is that Wichita is a five-hour drive to his support system in Boys Town, Nebraska. Proximity is a factor in the case of granting a hardship waiver.
WSU must demonstrate that Allen's transfer was due to "documented mitigating circumstances … that directly impacts the health, safety or well-being of the student-athlete."
The NCAA states that standard processing time is typically three weeks, but notes that cases could require more time. It's possible a decision could be made on Allen's case ahead of WSU's exhibition against Catawaba on Tuesday, but there's no deadline for the NCAA to issue a final decision on Allen's case.
"They'll get that decision back to us when they get back to us," WSU Head Coach Gregg Marshall said. "Hopefully, they'll see fit to have him play, and if not, he'll sit out."
Marshall has praised Allen for his "relentless work ethic" in practices.
Allen could be the offensive spark the team needs. He had a game-high 12 points in the team's public scrimmage.
Allen is a 6-foot-5, 220-lb forward with a 6-foot-8 wingspan. He averaged 31.6 points per game his senior season of high school, which was the 12th-best in the nation. Allen averaged seven points per game as a freshman at West Virginia; he appeared in 35 games for the Mountaineers.
About the Writer
Evan Pflugradt, Sports Editor
Evan Pflugradt is the former Sports Editor of The Sunflower.

Pflugradt past served as the publication's Editor in Chief, Opinion Editor and a reporter....