Kauling thriving in Eaken's absence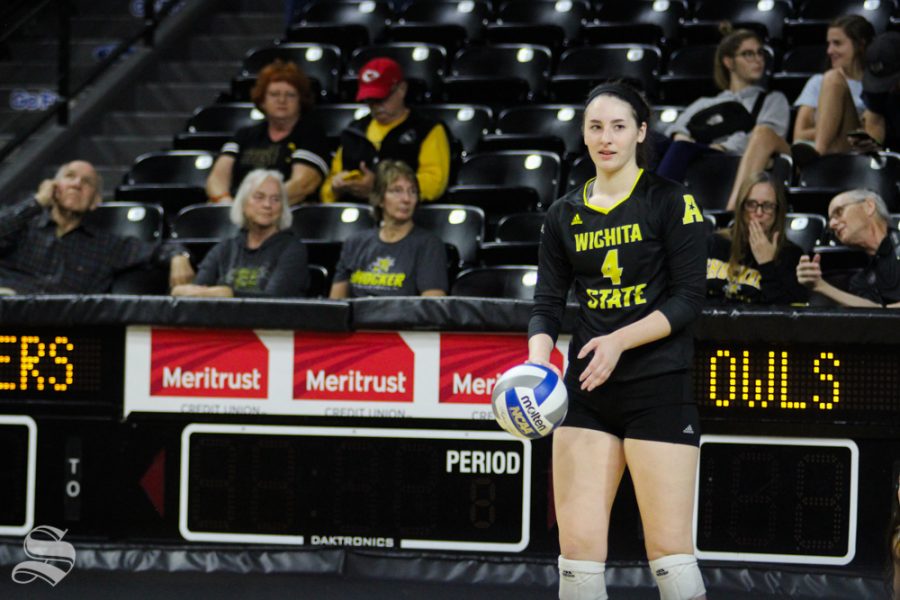 In one play, Kali Eaken's season came to an end, and in one play, Kora Kauling was thrust into the spotlight.
Kauling, a redshirt freshman, has been on a tear for the Wichita State volleyball team since stepping into her new role. She's recorded career highs in every category, which include 60 assists against Houston, six kills against Southern Methodist, and three blocks against East Carolina.
The Shockers have been fragile ever since the start of the season. Early on, leading blocker Emma Wright went down with a broken thumb at the start of the season. She is set to be reevaluated after next week's road trip, and Eaken, a transfer senior, will never put on a Shocker uniform again after a season-ending knee injury.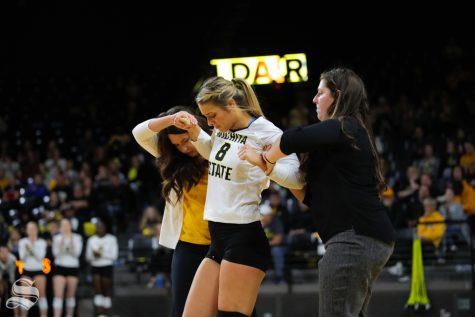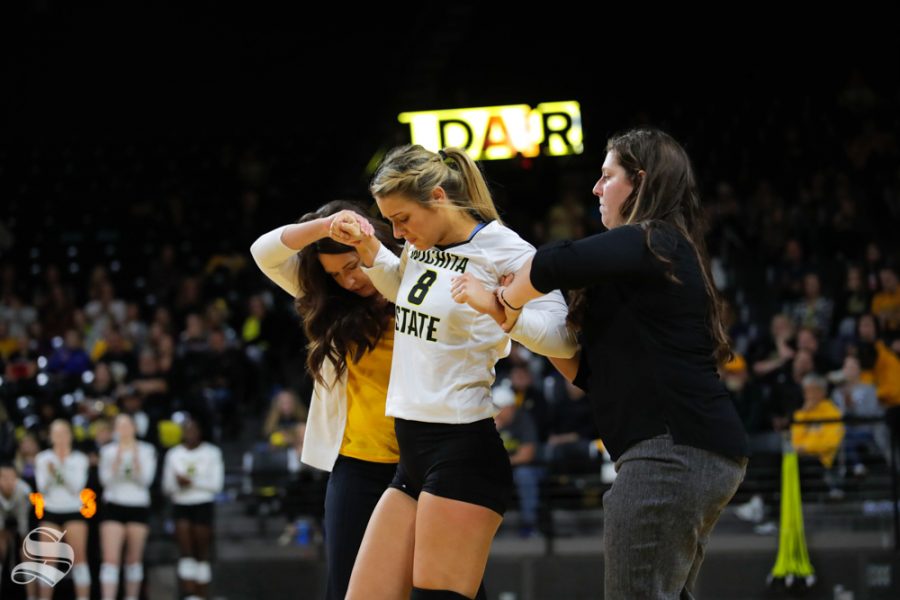 Other players have had their injury problems as well. Most notably, Megan Taflinger missed time with a strained abdominal muscle, and Giorgia Civita was hurt last week in Dallas, but only missed one set.
"There are teams out there who haven't been nicked with injuries," WSU Head Coach Chris Lamb said. "We are still trying to get connections with setters and hitters. It hasn't been easy on these guys, but we are weathering the storm."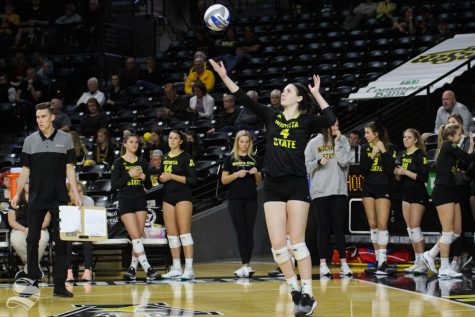 Lamb's team has gotten the help it's needed from Kauling down the stretch. She has stepped right in and provided immediate support setting up her teammates.
"I knew that everyone was kind of depending on me," Kauling said. "I was nervous stepping in, but I was focused and knew I had to keep everything going."
Kauling was nervous, but excited, to get a chance to step in and help her team out after Eaken went down.
"I was definitely nervous," Kauling said. "You never want to see a teammate go down, but I was excited to get the opportunity."
Kauling said her connection with her teammates has "gotten a lot stronger" by being out on the court more.
WSU recently came off a stretch of three five-set losses that haven't mixed well with their injury issues.
"We just need to come together and keep working on the little things in practice," Kauling said. "We have a pretty good chemistry off the court. The injuries have just changed the dynamic.
"We just need to buckle down and weather the storm."
The Shockers will look to continue their improvement next weekend when they take on conference powerhouse Cincinnati and East Carolina.