#LongLiveMalcolm: Dexter Dennis honors his late teammate
Dexter Dennis's roommate could have been the next breakout star. He earned scholarship offers from Chattanooga, Eastern Michigan, and IUPUI before starting his post-grad season at Believe Prep Academy in Tennessee and was gathering interest from more schools.
Those who worked and played with Malcolm Nicholas knew he had potential to be a collegiate basketball player.
"We were really really close," said Dennis, a Wichita State freshman. "Malcolm was like a brother to me. We stayed in a townhouse for six months. It was him, me, and one of our big men."
Dennis said he and Nicholas were "inseparable."
Nicholas started to get offers before Dennis did. Whenever a coach would go after Nicholas, he'd throw in Dennis's name as well. He would always encourage Dennis by telling him that his offers would come.
"He would tell the coaches recruiting him about me," Dennis said. "We really wanted to go to the same school."
Nicholas did not attend Believe Prep's tournament trip to Baltimore. Instead, he went home to visit family in Miami.
On Sunday, Nov. 12, 2017, Malcolm Nicholas was shot dead in Miami's Overtown neighborhood. He was 19 years old.
"It hit me hard," Dennis said. "Being with someone every day for that long, you build a connection."
Nicholas's passing hit hard in the city of Miami as well. Former Miami Heat forward Udonis Haslem was among those in the broader Miami community who offered their condolences to Nicholas's family. He called him a, "receptive, positive, and well-mannered" kid.
Dennis was not informed of his teammate's passing immediately. He found out through a social media post from one of Nicholas high school teammates. He didn't fully believe it.
"He went home to visit his family for a couple days," Dennis said. "We were on the bus coming home and I saw one of his former teammates post it on Instagram. I was in disbelief."
The young guard's first reaction was to call Nicholas to see if the news was true. There was never an answer on the other end of the line.
"I called him a few times and he didn't answer," Dennis said. "I was speechless."
On the same bus ride back to Believe Prep, Head Coach Tyson Waterman received a phone call from Nicholas's father, confirming the news.
Waterman called Nicholas, "a kid you want to be the face of your franchise."
Dennis wore the number five during his post-graduate season while Nicholas wore number zero. After Dennis's commitment to WSU in April, he knew what number he wanted to wear.
"I chose number zero for him," Dennis said. "I would like to carry on what he can't do."
Dennis said he feels like it's his duty to work and play hard for his fallen teammate.
"He was a very good person and very talented basketball-wise," Dennis said. "Since he can't play anymore, I feel like I have to work that much harder."
Nicholas's passing will never leave Dennis's mind. On almost every social media post, Dennis captions it with a simple, but meaningful hashtag: #LongLiveMalcolm.
"Ever since that day, I vowed to make sure I always play for him," Dennis said.
His teammate's tragic death isn't the only hardship Dennis has been through in his young life. Growing up, and until eighth grade, Dennis was a left-handed shooter. During P.E. class in eighth grade, he rose up for an off-the-backboard dunk. He landed on his shooting wrist — breaking his arm and dislocating his wrist.
"I hung onto the rim for too long," Dennis said. "When my legs swung back, I let go and the rest explains itself."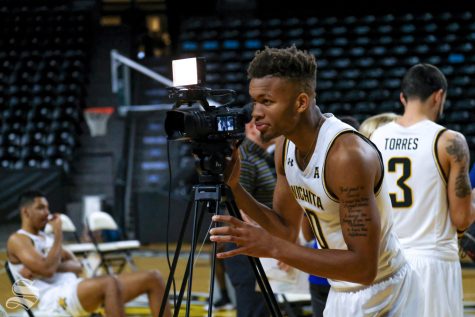 Dennis would go on to have two different surgeries on his left wrist. His left arm is shorter than his right, and after the two surgeries — the final during his junior year of high school — Dennis fully made the switch to his right hand.
"I already had to work super hard," Dennis said. "But now that I transitioned over, it's even harder.
"When I first started shooting with my right, I couldn't make anything. It just felt weird, but at the same time, I knew I could probably get used to it."
He was right. Dennis would go on to average 23.4 points per game during his senior year of high school in Baker, Louisiana.
The athletic Shocker newcomer admits he still runs into issues with his injury. Sometimes, he feels like his "left hand gets in the way" of his shot.
"It's kind of weird to explain," Dennis said. "It's a lot of form shooting, I can say that. It's work I still put in every day to get better."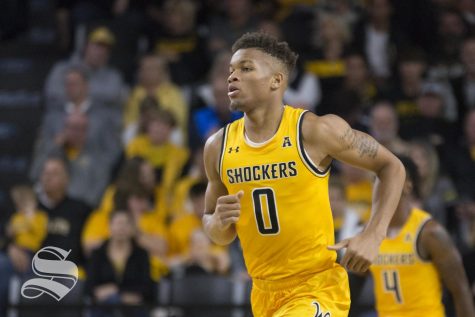 WSU Head Coach Gregg Marshall had ties with Dennis before he even knew it. Dennis's prep school coach, Waterman, was an assistant for Marshall during his tenure at Winthrop. With connections made, Dennis was sent to Wichita for his visit, and was immediately impressed.
Dennis was the first spring commitment for the Shockers this past April.
After landing the athletic combo-guard, Marshall was pleased.
"We feel Dexter has the raw talent and athleticism to be, not only a fine collegiate player, but eventually a guy who could play at the highest professional level," Marshall said in a statement before the season. "He can shoot from deep, attack the rim, and has a ready-made Division I body walking in the door."
When asked which player he shaped his game around, Dennis was quick to answer: Russell Westbrook.
"Have you seen that man play?" Dennis asked. "He's intense, and all-around savage. He's a maniac. He plays extremely hard, and that's what I want to do, and that's what I want to bring this year."
Dennis has a lot to prove for the Shockers this year — for himself, and for his former teammate, Nicholas.
"I want to play well for Malcolm (Nicholas)," Dennis said. "I also want to help this team out anyway that I can. It's going to be tough at first with so many new guys, but we will click down the stretch."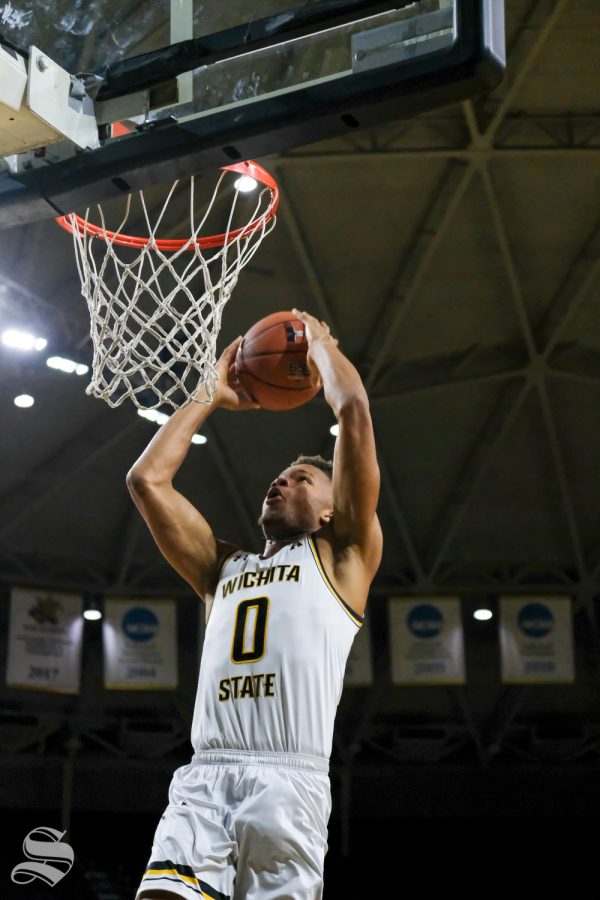 Leave a Comment