Shockers drop to 0-1 record for first time in Gregg Marshall's tenure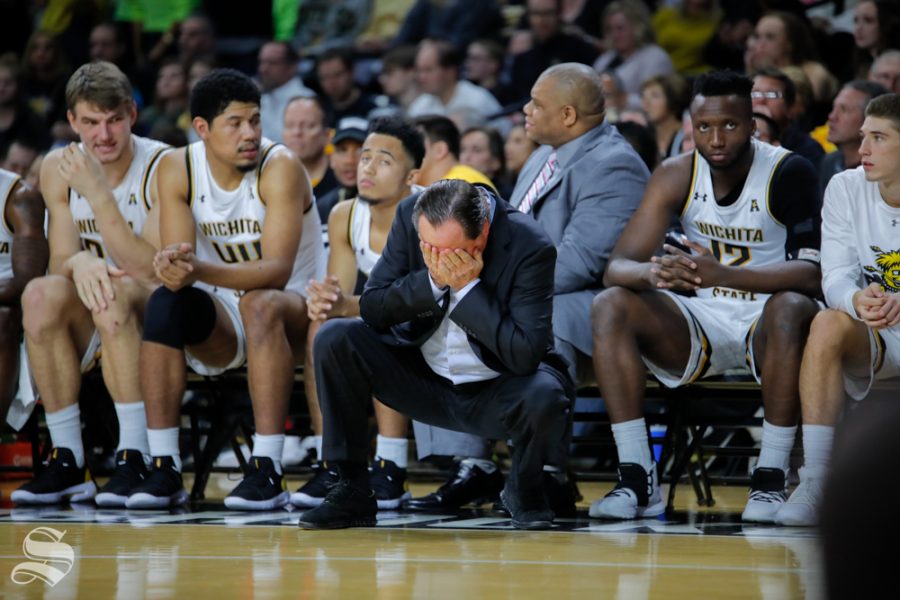 For the first time under Gregg Marshall's direction, the men's basketball team lost their home-opener.
Louisiana Tech defeated Wichita State 71-58 Tuesday night in a game where the Shockers struggled to find rhythm and control the ball.
Here are three observations from the night:
Senior struggles
Markis McDuffie and Samajae Haynes-Jones, the team's two seniors, combined for 20 percent shooting on the night. The duo posted 15 points.
McDuffie, who led WSU in scoring and rebounding his sophomore year, shot one of six from three-point range and hit just one shot (in four attempts) from the free-throw line. Marshall said McDuffie is "still rushing things offensively."
"He wants it so badly, he wants to play well," Marshall said. "He's forcing things."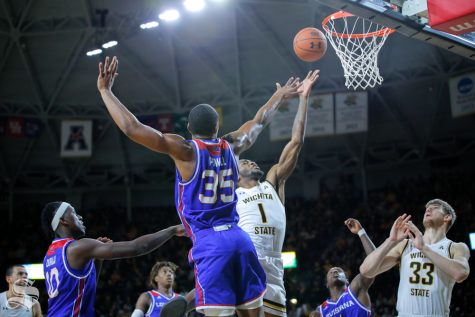 Haynes-Jones, who blossomed in the second half of the Shockers' exhibition game, couldn't get much going either against the Bulldogs. He missed all six three-point shots, and made just two shots (in 13 attempts) from the field.
"He's going to have to be able to play in the half-court," Marshall said. "He's going to have to slow down."
Stevenson shines
Erik Stevenson, a freshman guard, was one bright spot for a struggling WSU team.  
Stevenson finished with a team-high 16 points on 6-9 shooting, which included four pressured three-pointers.
"He made some deep threes," Marshall said. "He's a tough kid, he got on the floor and was like a greased pig. Nobody could secure the ball, and he did."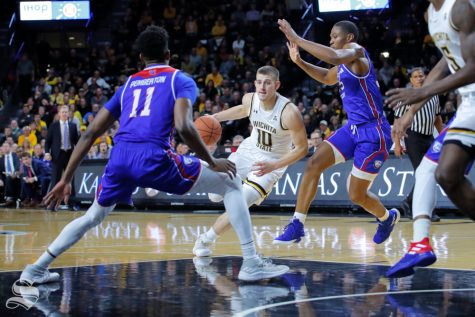 The versatile freshman knocked down two crucial three-pointers that cut the deficit to six to start the second half. His offensive sent fans into uproar.
"In the moment it was surreal, seeing everyone scream and all that," Stevenson said. "At the end of the day that's not going to amount to the loss that we took.
"No feeling will ever outdo a loss in my book. Losing is one of the worst feelings out there, at the end of the day I'm not even thinking about that stretch."
Didn't crash the glass
Louisiana Tech outrebounded the Shockers 37-26.
Jaime Echenique, a junior college transfer, had seven rebounds in 13 minutes of play. He scored eight points off the bench, but struggled with foul trouble. He had three personal fouls in the first half that limited his play time.
Asbjørn Midtgaard, a sophomore, earned the start at center.
"Midtgaard had three rebounds, (Isaiah) Poor Bear-Chandler played four minutes and had zero rebounds, and (Morris) Udeze played eight minutes and had one rebound," Marshall said. "That's 25 minutes between those guys and they come up with four rebounds. That's not enough."
Up Next
WSU next plays Friday against Providence in Annapolis, Maryland, as part of the Veteran's Classic. Tip-off is 5 p.m.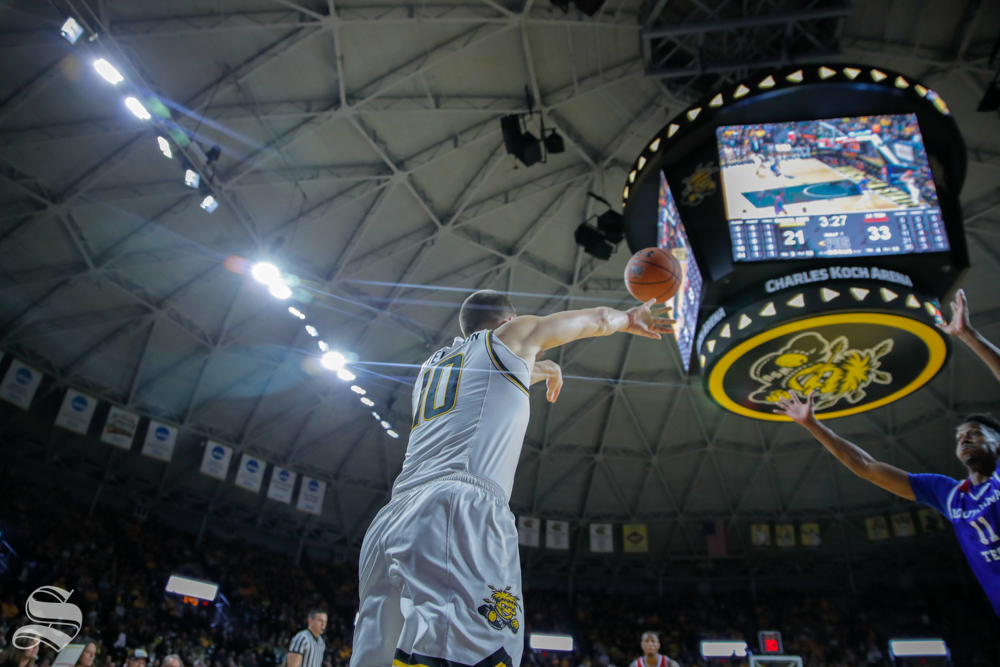 Joseph Barringhaus
About the Contributors
Marshall Sunner, Sports Editor
Marshall Sunner is the Sports Editor for The Sunflower. Sunner is a sophomore majoring in communications with a journalism emphasis. He was born and raised...
Joseph Barringhaus, Sports Photo Editor
Joseph Barringhaus is the Sports Photo Editor for The Sunflower. Joseph is a senior at Wichita State majoring in marketing with a minor in communications....