Shockers — once picked to win the conference — swept in three sets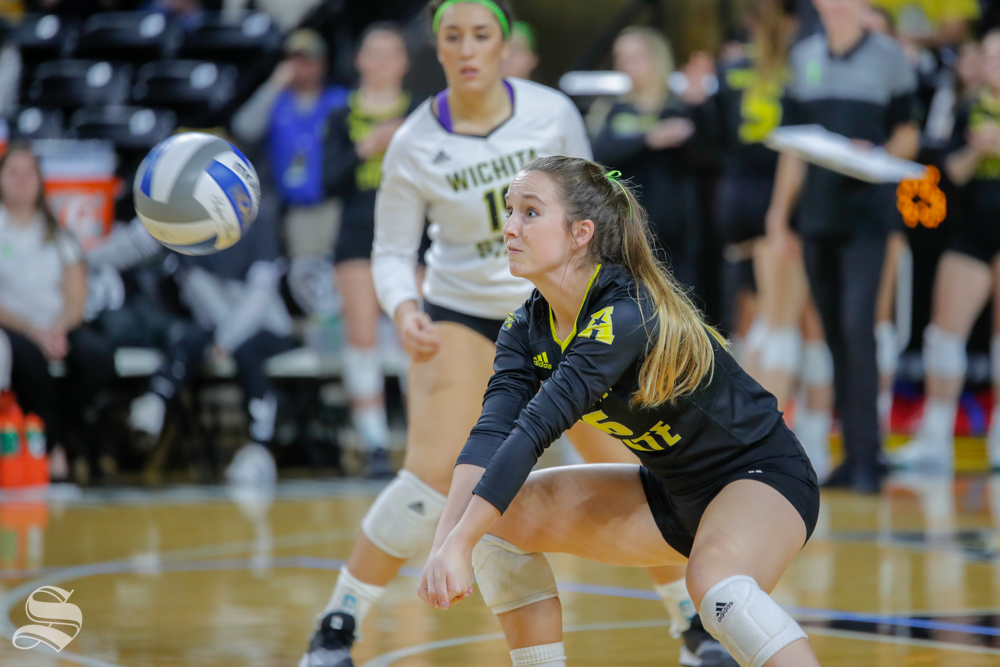 What happened inside of Charles Koch Arena on Sunday afternoon was not supposed to happen.
Shocker volleyball dropped their second straight home game — losing 3-0 to Southern Methodist. Two days earlier, Wichita State dropped their match against Houston.
"I will say out loud that I think we have lack of belief," Head Coach Chris Lamb said. "I let the elephant out of the bag to the team right around the first or second timeout."
The elephant Lamb is referring to is the setting issue that the Shockers have had as of late.
"I asked them if they were just going to go through the motions because your setters aren't good enough for you," Lamb said. "And they just rolled their eyes."
Lamb didn't go easy on his team, which dropped two games below .500.
"I'll just say it," Lamb said, "These are the worst setters we've ever had.
"They're trying. I'm just wondering if that makes people feel better."
Lamb said his team responded "really really well" to his frustration.
"I told both of them (the setters) not to sweat it," Lamb said. "I just want everyone to gain some more energy, fight, and belief."
WSU dropped the first set of the afternoon, despite racking up more kills than the Mustangs. Communication errors came back to haunt the Shockers all afternoon — never more noticeably than in the third set. No one talked, the ball landed, and all of the momentum shifted towards the Mustangs.
"If we fixed a couple little things, it would go a long way," Lamb said. "It wasn't just the third set."
The Shockers put up a fight in each set — losing 25-23, 26-24, and 28-26.
Putting the negatives aside, there were some bright spots in Friday's game. Junior Alex Koon led the Shockers with 16 kills, hitting .424. Sophomore Regan Stiawalt recorded nine kills and four blocks.
When asked about the positives he could take away from the game, Lamb was quick to respond.
"These two girls right here," Lamb said, referring to Koon and Stiawalt.
"If things can be on time for Alex (Koon), we know what can happen," Lamb said. "She wants to play fast. We just need the setters to consistently allow Alex to play fast."
"Regan (Stiawalt) has all of the talent she needs to be a great Wichita State Shocker," Lamb said. "She needs to stack good days and recognize that as growth."
WSU, which was picked to win the conference in the preseason, now has a 12-14 record.
"Obviously this wasn't the result we were looking for, but we just have to get in the gym and get better," Koon said. "We had a pretty terrible weekend, but we did things good and bad.
"It's just about focusing on things that we can fix."
Hang on for a minute...we're trying to find some more stories you might like.
About the Writer
Marshall Sunner, Sports Editor
Marshall Sunner is the Sports Editor for The Sunflower. Sunner is a sophomore majoring in communications with a journalism emphasis. He was born and raised...