Gregg Marshall compares WSU's up-and-down start to Dow Jones Industrial Average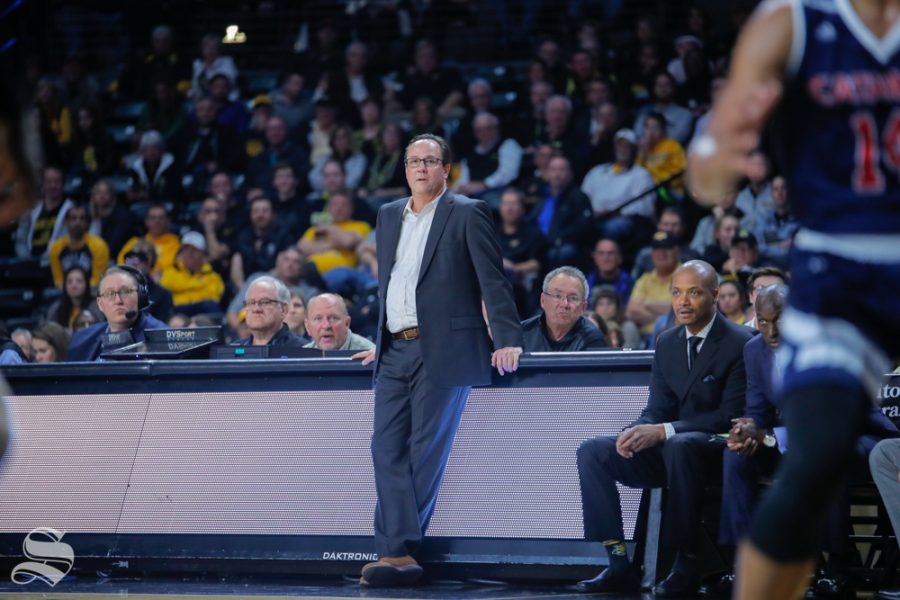 Wichita State Head Coach Gregg Marshall was pleased with how his young team responded in last week's game with Providence.
The Shockers, who entered the game with an 0-1 record, were down as many as 10 points in the first half to Providence.
"We stopped giving up buckets in transition," Marshall said. "We started to make some shots. Obviously, we won't shoot that well every game, but it was good."
Senior Markis McDuffie hit six of nine shots from three.
The team shot just 28 percent from deep in the season-opener loss to Louisiana Tech.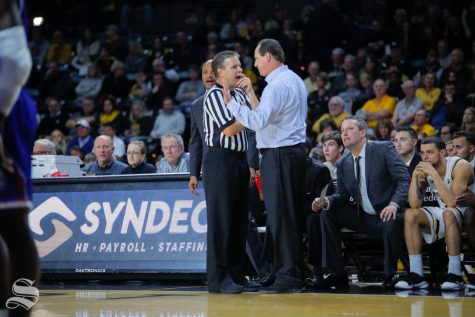 "I think you're going to see the rocky type Dow Jones Industrial Average graph for our team," Marshall said. "The good, the bad, and the ugly — I think you've seen both of them in the first two games."
The Shockers got more senior leadership from McDuffie and Samaje Haynes-Jones. McDuffie scored a career high 32 points against the Friars, and Haynes-Jones added 15 points of his own.
"Seniors stepped up and not just led on the court," Marshall said. "Markis (McDuffie) made some tremendous defensive plays, he was hustling all over that court."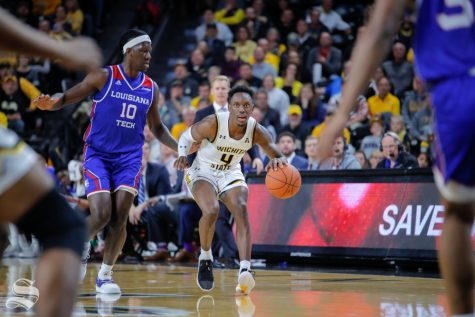 "Samajae (Haynes-Jones) was much more vocal and more of a leader at the guard position," Marshall said. "I think our young players fed off that a little more."
Road Trippin'
While playing in the fifth annual Veteran's Classic in Annapolis, Maryland, the Shockers also took some time to visit the nation's capital, and the United States Naval Academy.
In the Shockers' trip to Maryland, they were able to visit the United States Congress, Senate, and Capitol Hill. Marshall's team also visited the White House, which included a step inside of the Oval Office, where they met President Donald Trump.
"It was really cool, and not for just the players, but coaches and staff, too," Marshall said. "Everyone was so gracious, and what I was so proud of was my players and how they reacted to the whole thing."
"It was like they were told Santa Claus was in the other room on Christmas Eve when they were 8 years old," Marshall said. "They were very excited, and regardless of their politics, respected the office of the President and were just blown away."
Teddy Allen tweeted about his time in Maryland, saying the "past 72 hours was like a living movie."
Marshall was given a ceremonial sword during the team's visit to the Naval Academy.
"I hope I don't hurt myself or others, it's already come out of its sheath a couple of times," Marshall said.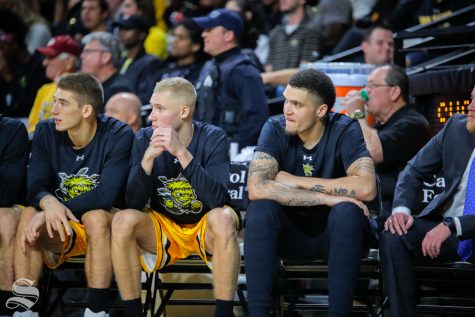 Teddy Allen
There is still no update from the NCAA regarding sophomore transfer Teddy Allen's eligibility.
Allen has been on the Shockers scout team since the start of the season.
"He's on scout team," Marshall said. "Sometimes I need to slow him down and have him learn the other team's offense. He can't run Teddy-ball and get buckets, like he did prior to the Louisiana Tech game."
Marshall hopes to hear from the NCAA soon, and hope it's a "positive" outcome.
Up Next: Davidson
The Shockers travel to Charleston, South Carolina, where they will take on Davidson in the first round of the Charleston Classic.
"They (Davidson) don't have to have Steph Curry to be really good," Marshall said. "They are very difficult to guard. They really, really execute offensively, and they can certainly shoot it. On the defensive end, they are better than you might think. They have length, and they play proper positioning."
Tipoff for the Shockers' matchup with Davidson is set for 6 p.m. Thursday and will be broadcasted on ESPN3.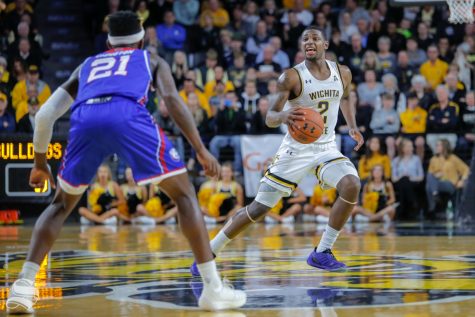 About the Contributors
Marshall Sunner, Sports Editor
Marshall Sunner is the Sports Editor for The Sunflower. Sunner is a sophomore majoring in communications with a journalism emphasis. He was born and raised...
Joseph Barringhaus, Sports Photo Editor
Joseph Barringhaus is the Sports Photo Editor for The Sunflower. Joseph is a senior at Wichita State majoring in marketing with a minor in communications....