Shockers end season with loss, losing record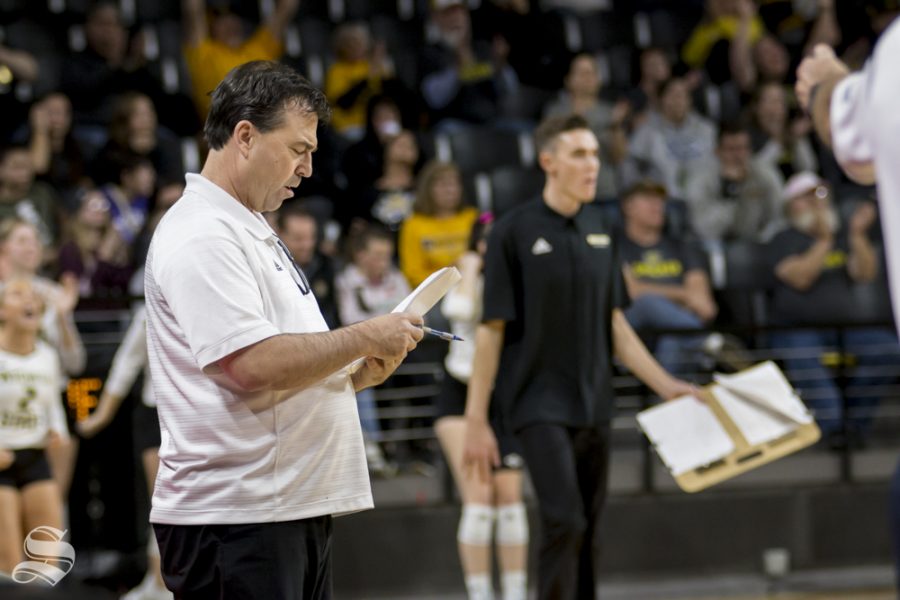 Wichita State's season didn't end the way they thought it would end.
Despite sweeping the Mean Green 3-0 earlier this season, the Shockers fell to North Texas 3-1 on Saturday.
"We had too many mistakes," Head Coach Chris Lamb said. "No matter who we schedule in non-conference, or play in conference play, you won't be rewarded with wins with that many unforced errors."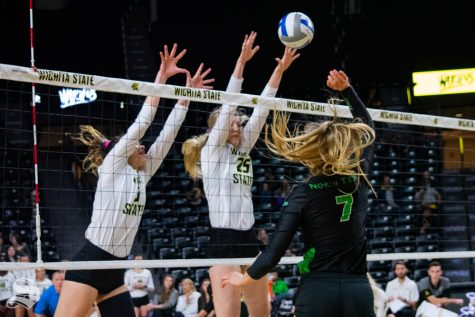 WSU, who was originally picked to win the conference, finished the season four games behind .500. They finished seventh in the conference standings. The team lost five out of their final six games of the season.
Throughout the rest of the match, Lamb could be heard telling his girls, "we got this, we can win this thing."
"I felt a lot of deflation," Lamb said. "I don't know where the battery power is. It's been hard, and it seems like the only thing that motivates us is the scoreboard."
Even with the woes, there was positives from the season finale.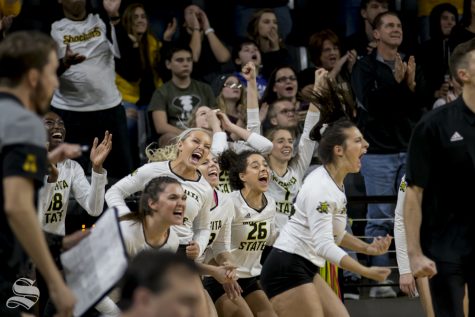 Sophomore Regan Stiawalt, who has broken out in the second half of the season, had another eye-opening game for Wichita State. She recorded 16 kills on 43 attempts and had six digs as well.
"Regan (Stiawalt) has always had the athleticism to play, and this is that right level for her," Lamb said. "This is where she belongs. Injuries have kept her from being in long stretches, but she's healthy and I'm happy to say that she's flourishing right now."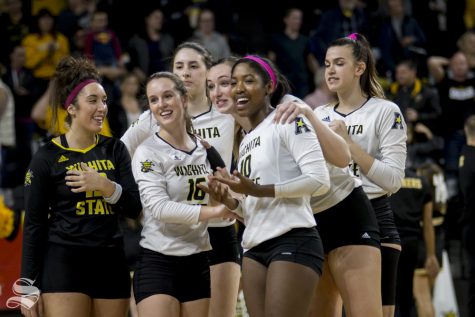 Tabitha Brown, who might have played her final game in Koch Arena, tallied a team-high 18 kills on 38 attempts. She also recorded 10 digs, giving her a double-double. Earlier that day, Brown and the Shockers received news that the NCAA will grant her another year of eligibility.
Brown is undecided whether or not she will continue her volleyball career next season.
"Of course, I love my teammates," Brown said. "We have a very close program, and what we got out of this season is that we didn't execute. Saying that, a lot of us will know what to do this time next year to have that success."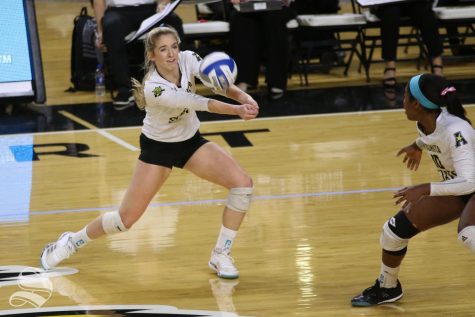 "We know what we need to work on in order to turn it around and be successful next season," Stiawalt said.