Samajae Haynes-Jones' left-handed reverse shot secures win for Wichita State
Samajae Haynes-Jones put up a reverse layup off his left-hand with one second to play in Wednesday's game against Southern Methodist. His shot rolled off his fingertips and found the bottom of the net, pushing the Wichita State Men's Basketball team ahead to its eventual victory.
Haynes-Jones burst to the rim on an isolation play with 15.3 seconds left. The Shockers had hit six shots in a row in the final five minutes of play, and SMU answered to each one. With a shot-fake, Haynes-Jones cut under the basket, past SMU's Jimmy Whitt, and pushed by Isiaha Mike to sink WSU's the first game-winning shot in Koch Arena in at least five years. He had to blow past three SMU defenders to reach the basket.
"The kids needed that shot," WSU coach Gregg Marshall said.
Haynes-Jones said he was confident in his ability to make a play.
"I do it all the time," Haynes-Jones said of his left-handed reverse shot, that spun off the backboard before falling in.
"He'll (Haynes-Jones) mess around in practice and make them and we will all try them, but we won't make it," WSU senior Markis McDuffie said of the game-winner. "So when he did that and it hit the backboard, I knew it would spin and hit the rim. … I knew it was money."
WSU overcame a seven-point deficit, having trailed most all of the game's first 20 minutes.
Haynes-Jones had his foot stepped on early into the second half. He was fearful to mess up any plays, as the Shockers and Mustangs went tit-for-tat early in the second half. Despite grief, he wasn't going to let that set-back define the second half.
Haynes-Jones finished with a team-high 17 points. He added two rebounds and two assists.
"You have to have a lot of good performances to win in this league," Marshall said. "We haven't had that. If Markis (McDuffie) and Samajae (Haynes-Jones) are off, we're pretty much dead in the water. Both were pretty good, but we got contributions from Erik (Stevenson), Jamarius (Burton), Asbjørn (Midtgaard) and finally Jaime (Echenique) at the end."
Stevenson tied Haynes-Jones with 17 points and a team-high six rebounds. Midtgaard, who has reignited his play with dominant offense, had a career-high 10 points on six shot attempts. He added five rebounds.
McDuffie had 15 points, short of his season average.
With the win, the Shockers snapped a three-game losing streak. Having won, the Shockers avoided losing eight out of nine games, which would have been the program's worst 20-game start in a decade.
The Shockers improved to a 2-6 conference record, which puts them at a tie for ninth place in the American Athletic Conference. WSU next hosts Tulsa, who is also 2-6 in conference play, at 1 p.m. Saturday.
Leave a Comment
About the Contributors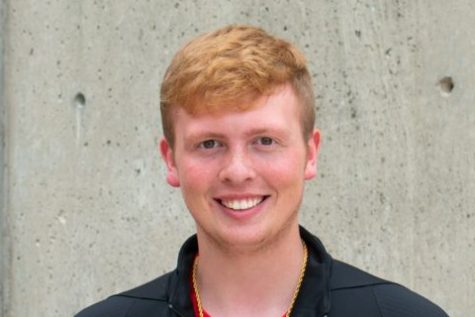 Marshall Sunner, Former sports editor
Marshall Sunner was the sports editor for The Sunflower. Sunner majored in communications with a journalism emphasis. He was born and raised in Hutchinson,...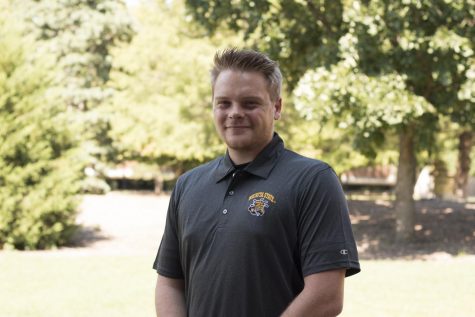 Joseph Barringhaus, Former sports photo editor
Joseph Barringhaus was the sports photo editor for The Sunflower. Joseph majored in marketing with a minor in communications. He was born in Michigan but...