Baker leads second half rally, Shockers survive quarterfinals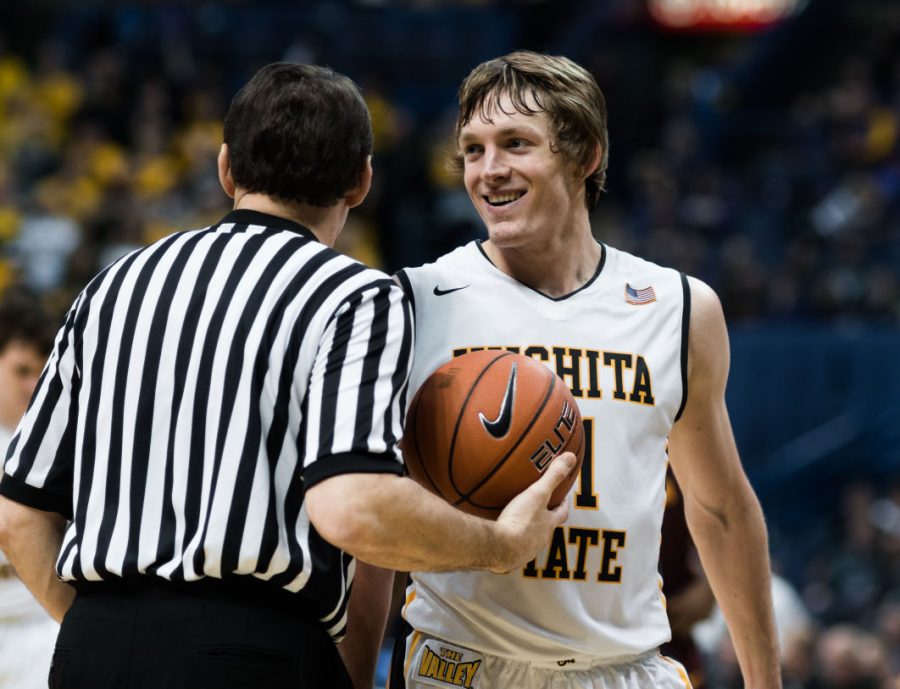 Watching their once 12-point lead over the Loyola Ramblers turn into a seven-point deficit, with under six minutes remaining, Wichita State needed a break.
The game on the line, the Shockers down a point and the shot-clock ticking down to the final seconds, WSU senior guard Ron Baker faked a three-pointer from the top of the key hoping to draw a foul.
Off-balance he released — a perfect swish.
"My confidence level was at full capacity," Baker said. "I was playing the best I could and today it helped my team escape with a win."
Baker connected on back-to-back off-balance shots from long distance to put WSU up 57-55 under two minutes — enough to hold off the Ramblers.
WSU survived the quarterfinals winning 66-58.
"It was an uncomfortable game," WSU head coach Gregg Marshall said. "That's one word for it, uncomfortable."
WSU regained the lead in the final two minutes after trailing for an 11-minute span during the second half. Baker scored 10 points in the midst of a 12-3 WSU run over three of the final five minutes of action.
"Every team here is trying for the same goal. They know it's desperation time," Baker said. "As a senior you know it could potentially be your last game, you try and put that aside and stay calm."
Baker said he felt the pressure of a loss being his final college game, his team's chances of an at-large bid to the NCAA Tournament grows each day they survive Arch Madness action.
"I knew this one was big in terms of the selection committee," Baker said. "I knew we were going to have to get stops and make baskets, it was frustrating, but now we know what we have to do to win the championship."
Baker finished with 25 points, 15 in the second half. He shot  3-3 from three-point range in the final 20 minutes.
Shaq Morris helped WSU the Shockers find stops defensively. He swatted six shots, a season-high.
"Trying to score over Shaq is hard," Baker said. "He's doing a good job of going straight up, being a rim tender, making sure no one can score over him or around him."
Wichita State will play the winner of Northern Iowa in the semifinals, at 2:30 p.m. Saturday. The game will be broadcasted on the CBS Sports Network.
About the Writer
Evan Pflugradt, Sports Editor
Evan Pflugradt is the former Sports Editor of The Sunflower.

Pflugradt past served as the publication's Editor in Chief, Opinion Editor and a reporter....