McDuffie, Haynes-Jones lead Wichita State to victory on senior night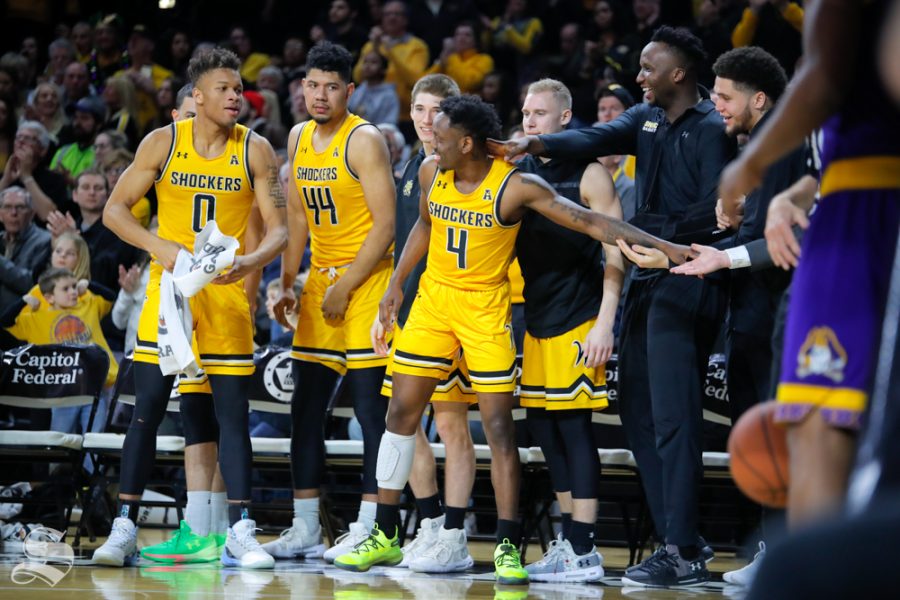 Samajae Haynes-Jones will remember Tuesday's game against East Carolina for the rest of his life.
Haynes-Jones presumably played his final game in a Shocker jersey in Charles Koch Arena. He and teammate Markis McDuffie stole the show as Wichita State beat the Pirates, improving to a 9-8 record in the American Athletic Conference. Wichita State won for the eighth time in its last 10 games.
"It was just a great feeling, and now that it's over with I'm going to remember this for the rest of my life," Haynes-Jones said.  "It's like a dream come true."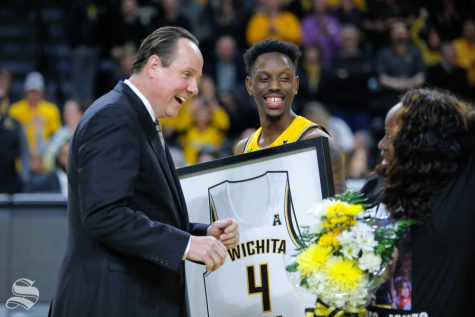 Tuesday was reminiscent of a game earlier this year. McDuffie and Haynes-Jones each struggled to find their footing, shooting a low percentage as Wichita State struggled offensively, despite holding an advantage at halftime.
For a brief stint in the second half, McDuffie started knocking down shots. With a near 20-point lead, Wichita State coach Gregg Marshall emptied his bench and let the seniors exit the game a final time. McDuffie's 16 points lead the team in its 72-55 win.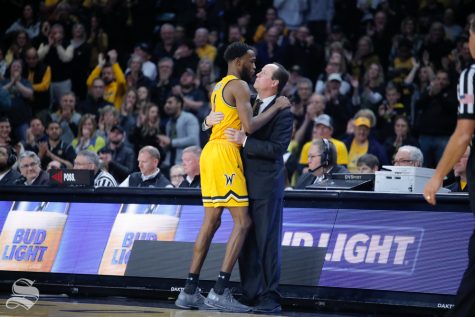 "It's bittersweet," McDuffie said. "I'll never forget being here."
Marshall said McDuffie will be remembered as the bridge connecting the Ron Baker, Fred VanVleet-era program to the future of Shocker basketball.
Asbjørn Midtgaard, a sophomore, posted a career-high of 11 points. Midtgaard, however, was quick to take none of the spotlight from his two senior teammates. He mentioned that both McDuffie and Haynes-Jones helped him transition as he became accustom to American basketball after he arrived at Wichita State from Denmark.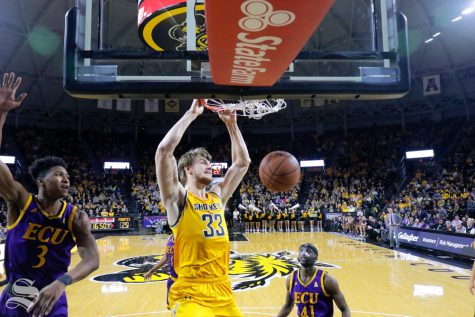 "Seeing him (Haynes-Jones) grow as a player and as a person has been incredible," Midtgaard said. "He helped me through struggle … You have to keep working and good things will come."
Wichita State (16-13, 9-8) will play its regular-season finale on Saturday at Tulane.