Shockers use pandemic as motivation on the court
The COVID-19 pandemic has affected most aspects of life, but sports has especially suffered. For the 2020-2021 Wichita State men's basketball season, obstacles littered the players' path to the game. 
Junior guard Qua Grant is a newcomer for the Shockers 2021- 2022 season after transferring from NCAA Division II West Texas A&M in Canyon, Texas. Similar to other players on the Shockers roster from last season, Grant was infected with the coronavirus himself before transferring. He struggled getting back to speed.
"[Last year] was a little rocky," Grant said. "It had ups and downs."
Even for those who were fortunate enough to never catch the virus, mandatory quarantines occurred often and shifted the season's schedule.
Junior guard Craig Porter Jr. said he is eager for new players to have a college experience closer to normalcy this year, with fewer masks, more gametime, and more fan engagement.
"Last year, I was out probably two full months, almost 60 days, with COVID," junior guard Craig Porter Jr. said. "Anytime my teammates got [COVID], we had to sit out. […] Having that setback every 14 days got hard."
Porter said that the team's goal for this year is to outdo themselves from last year. He views the experience as an opportunity for growth in the future rather than a setback. 
"I always [got] to where I could somehow find something beneficial about it," Porter said. "I just realized that this is something that's gonna happen right so [you] just take what you can, control what you can, and do your best in everything."
With the schedule more regular and less COVID restrictions, Grant finds he gets to interact more, with everything from teammates to the world around him.
"I feel like there's more energy [and] more light in the world," Grant said.
Leave a Comment
About the Contributor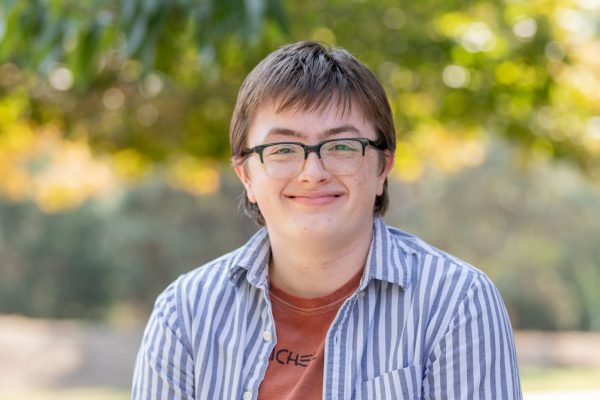 Sascha Harvey, Opinion Editor
Sascha Harvey is the opinon editor for The Sunflower. A junior majoring in graphic design, this is Harvey's third year on staff and second year as a section...