A tearful performance: Wichita Art Museum holds Art After Hours/ARTS MIXR
Art After Hours ended in tears following the Nikoyle Noel Chamber Ensemble's performance of "Khronos" on Friday.
Da'Kneisha Nikoyle Blount and Justin Noel Hall wrote "Khronos," a piece meant to illustrate different moments of the human experience. Blount sang as a featured soprano soloist, while Hall conducted the ensemble.
The piece reflects on seven important subjects relating to the human experience and can be deduced through each movement's name: Heart Aflutter, Chaos, Carpe Diem, Nothing, but Time (Somewhere), There's So Much In-Between, Time is Ever-Fleeting and Ascension.
"The first one would be heart flutter," Hall said. "We get to go through how time stands still when you see someone that you're just completely infatuated with and you don't even know why. Other movements are about loss, about there being so much in between the big stuff that, sometimes, we don't take into account the little things."
Several Wichita State alumni attended the event in support of the ensemble's performance.
"I think it's really important as artists that we're supporting each other because a lot of us were co-workers," Nora Graham, a Musical Theater alum, said. "We just want to come out and support our people and celebrate their successes as they have done with ours."
The Wichita Art Museum frequently holds Art After Hours before the close of an exhibition. On Friday night, Art After Hours was held and combined with ARTS MIXR, a collaboration between the City of Wichita Division of Arts and Cultural Services and the Arts Council meant to encourage local artists to "mix."
Both events were held to welcome Anne Kraybill, WAM's new director.
"It's fun for people to be able to connect over food, drink and music," Kraybill said.
While WAM welcomed Kraybill, the Ulrich Museum of Art recently named a new director as well.
Currently, Rodney Miller, dean of the College of the Fine Arts, serves as interim director of the museum. On Oct. 16, Vivian Zavataro will assume the role of creative and executive director.
"It's kind of exciting because I'm the new director, and you'll be getting a new director," Kraybill said. "We're gonna be able to kind of create a new collaboration together."
Leave a Comment
About the Contributor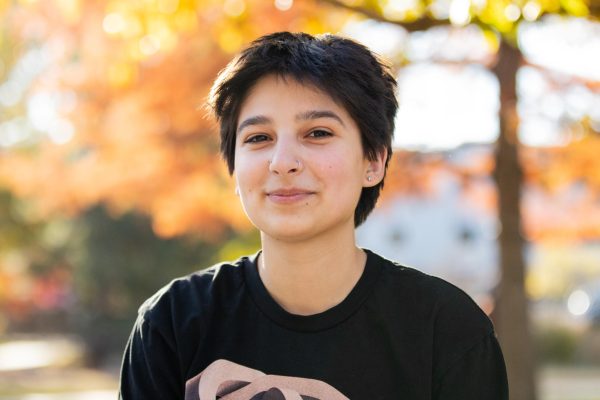 Mia Hennen, Editor in Chief
Mia Hennen is the current editor in chief for The Sunflower. Before becoming editor, Hennen was the news/managing editor. They are a junior at Wichita...