'Part of the DNA': Baseball head coach poised for first season at the helm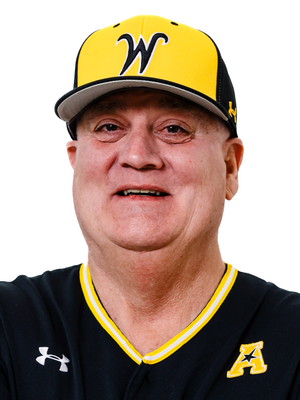 Trophies, plaques and newspaper clippings line the walls and window sill of Loren Hibbs' office. It's the unofficial museum for Wichita State baseball.
"I'm a Shocker," Hibbs said. "I played here, I coached here, I graduated from here, and I'm going to do whatever I can do to help this program and help our student athletes so that's really what it gets down to." 
In December, the team was headed home for break when news broke that former head coach Eric Wedge parted ways with Wichita State. 
"There was that period there where we really didn't know what was going to happen," Hibbs said. "That was a little different. [When they announced his departure,] we had a meeting, they left to go home for the break and then we really didn't have a chance to fully coach them until January the 15th. It's been about two weeks now that we've had a chance to really coach our team. That's challenging."
Hibbs described getting back into head coaching as learning to ride a bike again. Hibbs retired as the head coach of the Charlotte 49ers on June 14, 2019.
"I think I still have a lot of knowledge to give these guys," Hibbs said. "I think that our staff has been great in terms of my working relationship with them. I still have a lot of energy. I still love doing this, still can relate [to them]. "
Hibbs played for Wichita State from 1982-1984, in which he set the NCAA record for most runs scored in a single season at 125. After his playing career here, he was an assistant coach from 1985-1992. Hibbs was on staff when the Shockers won the 1989 College Baseball World Series. According to Hibbs, these experiences have stuck with him.
"That's just part of the DNA," Hibbs said. "I learned that from Coach Stephenson way back and learned that from Coach Kemnitz, who was a long time pitching coach here. I'm proud of that experience. It's really never left me even the 27 years I spent in Charlotte and it never left. And to have the opportunity to come back here and get this program going in the right direction is just part of what we do every single day."
Sophomore pitcher Cameron Bye said Hibbs has been great at giving advice and is consistently coaching his players. 
"Hibbs definitely has more influence than Wedge," Bye said. "I just feel like, under Hibbs, more people just want to actually play for Hibbs versus Wedge and that's huge for our team."
When asked about the upcoming season, Hibbs rubbed his forehead and laughed a little. He is relishing every opportunity and every game this season.
The team will open their season at Long Beach State in a three game series, starting on Feb. 17.
"For a lot of people that don't understand the sport, they said 'Gosh, you guys play 56 games, that's a lot,'" Hibbs said. "Baseball is a sport that is a daily thing anyway. You play Friday, Saturday, Sunday, have a off day Monday, and then we'll turn around and play Tuesday, sometimes Wednesday, practice on Thursday, and then play again. That's just the nature of the sport."
View Comments(1)
About the Contributor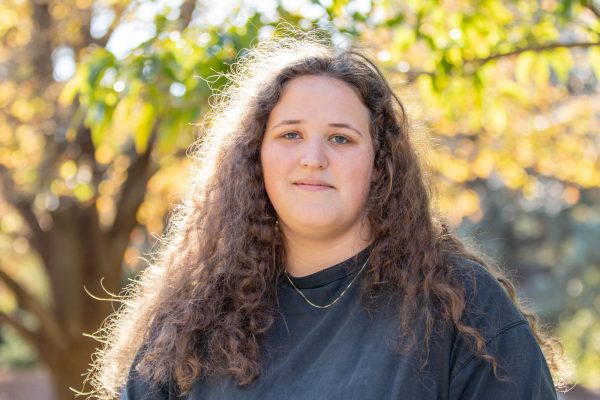 Trinity Ramm, Managing Editor
Trinity Ramm is the managing editor and former sports editor for The Sunflower. This is her second year on staff. Ramm is a senior English Lit major and...