Lauren Howell gives herself another swing at college softball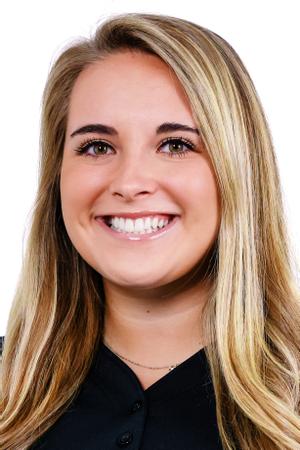 Junior Lauren Howell was almost ready to quit playing college softball. 
She was playing for a program that's made 11 NCAA Tournament appearances and were the 2022 SEC tournament champions. Last season, Arkansas produced SEC pitcher of the Year, Chenise Delce. 
That's all behind her now because Howell transferred from Arkansas to play for Wichita State this season.
"I knew that I could help this team and I knew that this team could help me so that's why I chose to come here because I think it's so rewarding to play for a team that's doing really well," Howell said.  
When she entered the transfer portal this past fall, Howell said she saw how many coaches really took an interest in her including the Shockers head coach, Kristi Bredbenner. 
Howell said Bredbenner's confidence in her ability e was also a main reason she chose to play for the Shockers' softball program. 
"I just kind of felt like I wasn't good anymore and I was just like maybe I shouldn't play softball anymore but then when I got in the portal there's other teams that need pitching and I just kind of told myself 'Lauren you are a good pitcher you can play at these schools," Howell said.  
Howell got a chance to pitch against Oklahoma State, University of Kansas, among other schools during the Shockers preseason games in the fall.
"They [Howell and Taylor Sedlack] both play big roles for us and I think they benefited in a way of playing a pretty tough ball schedule," Bredbenner said. 
Sophomore left-handed pitcher Alison Cooper said Howell has been a great addition to the Shockers' pitching staff. 
"She's a great piece for us because she throws hard and low and that works well with a lot of our pitchers because a lot of us throw up and she has a little bit more experience as a junior so that helps us too because we can learn from her and we can teach her things that we know too," Howell said. 
Howell said after being a part of Arkansas's program, she's had the opportunity to learn from some of the best in the game when it comes to the circle. 
"I've been through it with travel ball but when I got to college I kind of just got to sit back and watch some of the best in the game and I think I've learned a lot from it and I think I can lead by example from what I've seen from players that I've played with in the past," Howell said. 
As a part of the Shockers pitching staff, Howell said their strength resides in their 'grittiness." 
"I think as a whole pitching staff the strength that we have is like we are not going to be the most overpowering but we are going to give it everything that we got and I think we have a lot of heart in this team," Howell said. 
Howell will travel to San Marcos, Texas with the rest of her team to compete at the Bobcat Classic, their first tournament of the season. The Shockers will play Villanova on Feb. 10 at 10 a.m.
Leave a Comment
About the Contributor
Emmie Boese, Assistant Sports Editor






Emmie Boese has been on The Sunflower for three years. Boese is excited to start her senior year this semester. After she graduates, she plans...