Sports management student uses basketball training for a purpose bigger than himself
When the last buzzer sounded during Marcal Johnson's senior year of high school, he knew his basketball career was far from over. 
Since moving from Tulsa, Oklahoma to Wichita State, the sophomore sports management major has created his own successful basketball training business called Jway Training. 
"I did some training over the summer with some college guys back in Tulsa, Oklahoma, and that really just sparked my interest in starting my own business," Johnson said. "So I started the business and it just took off ever since."
Johnson believes his faith has led him to create Jway Training.
"The main story behind it was "Jway" is Jesus's way, and his way is the only way," Johnson said. "So he directed me to Wichita State for a purpose, a reason and to use some of my gifts to help others. 
Since creating his business, Johnson has picked up a strong clientele of Wichita State men's and women's basketball players as well as players from surrounding high schools. They are the reason his business has picked up so much speed.  
"It was really the support of my clients, my family, and the media coverage," Johnson said. "On Instagram, I keep posting and reminding people of what I have to offer when it comes to training, how good I am, and all the things that I can do."
Johnson said he describes himself as a "new-age" trainer. 
 "So there's a lot of trainers out there that only like the simple stuff," Johnson said. "I'm gonna try to really push you because I played, I know how it is and I know how today's game operates. So I'll push you to your max potential when it comes to your weaknesses, your strengths, everything you need to work on."
Andover High School sophomore and client of Johnson's, Joshua Kim agrees that he's a new-age trainer. Kim drives to Kansas City two to three times a week for competitive basketball practice but supplements with Johnson's training in between.
"He teaches you a lot of stuff that works in the game, it's less of just drills that get you through time and end up just wasting your time," Kim said. "He really gets you to do stuff that you'll have to use and need later on … Since he's younger, he's used to this generation of basketball, instead of the older generations. He's used to this style of play, and that makes him a really good trainer." 
Johnson sees a lot of potential in all of his clients, but some stand out from rest. According to him, the difference is in the intangibles.
"Every rep, every session, every second, they go hard," Johnson said. "They're trying to learn and get better. They're very coachable, understanding and they're just ready to learn. These guys also take criticism very well. You can see how hungry they really are when it comes to their craft because some of these guys have no other option but basketball. You can see it in their eyes." 
View Comments (4)
About the Contributors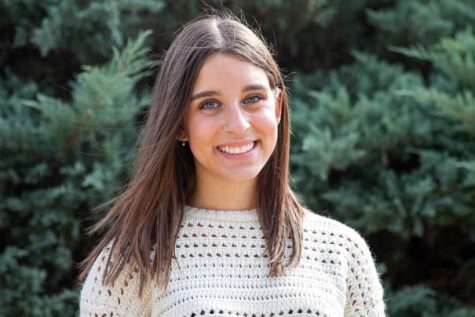 Audrey Menzies, Reporter
Audrey Menzies is a reporter for The Sunflower. Menzies is a sophomore at Wichita State majoring in social work with an honors program minor. She hopes...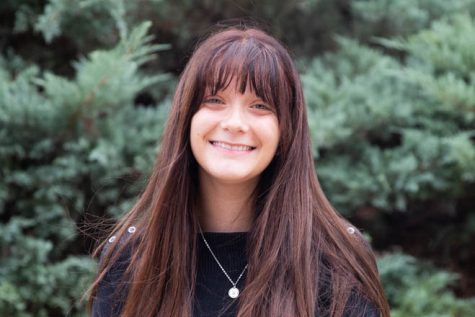 Madeline Bell, Former photographer











Bell was a photographer for The Sunflower. Bell absolutely loves slasher films; she says the more blood, the better. A goal of hers...