Softball goes 3-1 at Shocker Invitational
After weather required a schedule change that moved all Saturday games to Sunday, the softball team played March 17 and 19 in the Shocker Invitational.
Friday vs. Northern Colorado
Wichita State won their tournament opener against Northern Colorado 6-1 on March 17.
Pitcher Alison Cooper gets the win after pitching four innings and allowing four hits and one run. This brings her record to 7-2. 
Freshman Alex Aguilar pitched the last three innings and allowed no hits and struck out five batters.
On offense, Addison Barnard broke the school record for most home runs all-time in the first inning when she hit a two-run shot to right field that allowed her and Sydney McKinney to score. Barnard was previously tied at 58 with Madison Perrigan, who set the record in 2021.
McKinney and Lainee Brown both recorded two hits. McKinney had 1 RBI and Brown scored twice, one off a Krystin Nelson single and the other from a single in the bottom of the fourth from McKinney.
Friday vs. Minnesota
The Shockers split their double header on March 17 with a 5-2 loss to Minnesota under second-year head coach Piper Ritter.
Lauren Howell started on the mound for the Shockers and allowed four hits and four runs in three innings. Cooper came in for the final four innings and allowed one run on six hits.
Four Shockers registered a hit in this one. Zoe Jones had two hits in four at-bats.
Wichita State's two runs came in the second and fifth innings. For the first, Nelson grounded out to second base and Taylor Sedlacek ran home. For the second run, Sedlacek was at bat this time and hit to left field which allowed Lauren Lucas to score.
Sunday vs. Northern Colorado
After a day-long break, Wichita State run-ruled Northern Colorado 10-1 in six innings in their first of two games on Sunday.
The Shockers put up four home runs throughout the game: a single from Lauren Mills in the first, a double from Sami Hood in the fourth and two two-run shots   from Barnard in the fourth and sixth innings.
Nelson tied her career high by going 3-3 at the plate. 
Aguilar pitched all six innings and recorded two strikeouts while allowing three hits and one run.
Sunday vs. South Dakota State
For their tournament finale, the Shockers beat South Dakota State 4-3 in their lone game against the Jackrabbits.
Howell earned the win on the mound in an inning of relief for Cooper. In the seventh inning, Cooper allowed three runs, six hits and three walks before Howell stepped in.  The team went into the seventh inning down 3-1 to South Dakota State. They put together a scoring run that started with a single from Jones that allowed Barnard to score. 
The last two runs came from a Mills single that brought Lucas home and a single from Sedlacek that allowed Jones to score.
Softball will play a midweek matchup at home and end their long homestand against Kansas on March 21. They will then travel to Orlando March 24-26 to open up conference play against the University of Central Florida.
Leave a Comment
About the Contributors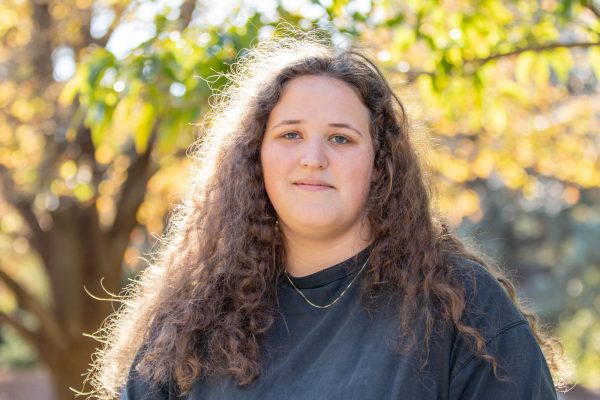 Trinity Ramm, Managing Editor
Trinity Ramm is the managing editor and former sports editor for The Sunflower. This is her second year on staff. Ramm is a senior English Lit major and...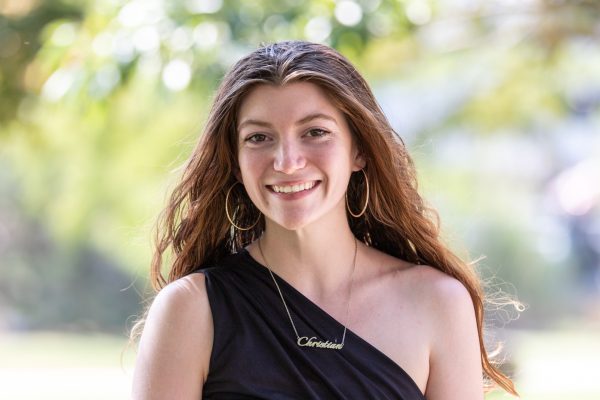 Kristy Mace, Photo Editor
Kristy Mace is the photo editor for The Sunflower. She's majoring in psychology. Currently a junior, Mace hopes to go on to get her Ph.D. and become a...