Samuel Calderón's passion for bowling and Colombia brings team together
Colombia is known worldwide for its premiere soccer team. As a little boy Samuel Calderón played soccer, but discovered his passion for bowling from a family friend. 
"It all stems back from my Colombian roots," he said. 
From a very young age, Calderón was inspired to take up the sport when he met a female Columbian bowler and her family became friends with his family. She would invite them to see her bowling tournaments. 
"I was about four or five years old when I started bowling league on Saturdays and when I started doing tournaments, that's kind of when the whole thing started," Calderón said.
By the end of 2018, he was encouraged by an international student to try out for the Colombian National Team. He said that after much thought he began researching the trials and liked how competitive it was. 
"I've lived (in the United States) here my whole life, but I still have that kind of culture with me," Calderón said. 
Now, Calderón is a member of the Wichita State men's bowling team and has been a member of Junior Team Colombia for about three years. 
"I just really wanted to make my family proud like most of my extended family, I would say 90 percent of them live in Colombia," Calderón said. "So I thought it would just be a great way to honor my roots."
Calderón says that his Colombian roots influence much of his life, including how he communicates with his teammates. He learned 'vamos' from his time with team Colombia and it has brought it back with him. 
"I just say 'vamos' and so they also started kind of using that too which is really cool," Calderon said. 
This year marks Nick Sommers first time playing alongside Calderón but said he has known Calderón for a few years. Sommers said that the 'vamos' saying unites the team.
"All of us are super different and if we find a tick to motivate each other, that tends to work out in our favor," Sommer said. 
Sommer said that Calderón is a natural born leader and expects to see him win a national title. 
"The cards are already laid out for him, like he's already laid out the foundation this year of working hard, and it just gets easier as he gets better," Sommer said. 
Calderón said he enjoys sharing his culture with his teammates.
"It's also pretty cool and they respect it," Calderón said. 
Calderón's favorite memory with the Colombian national team is competing for a world championship. They won a bronze medal in the mixed team event. He said that the team had a really rough week but pulled through in the end. 
"It's just so cool, just to be on the world podium in bowling," Calderón said. "It's just a great feeling representing our country."
Rick Steelsmith, Wichita State's head men's bowling coach, said he coached Calderón individually in high school. 
"He's had a strong work ethic then too, so it's something that is figuring his parents have kind of instilled in him as he grew up, and he's carried that right into the program," Steelsmith said. 
Steelsmith said that from a team standpoint, Calderón was the perfect fit because he has a lot of experience and his personality fits in with a team sport. 
Calderón is currently pursuing a degree in engineering and is looking forward to combining his degree to his love of bowling. Calderón said that ball returns on the lanes and the design of bowling balls take engineering into consideration. 
"I would still like to do something with that degree," Calderón said.  "I've been thinking maybe (something)  kind of related to the bowling world like the machines, the ball returns, even the design of bowling balls. That takes a lot of engineering."
With bowling, Calderón's biggest goal is to go on tour with PBA but the Colombian national team is alway on his mind.
"In regards to team Colombia, I want to continue until the day I retire," Calderón said.
Leave a Comment
About the Contributors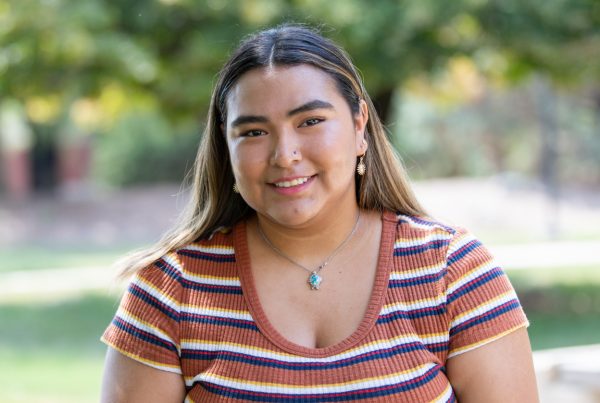 Melanie Rivera-Cortez, Sports Editor














Melanie Rivera-Cortez is the sports editor for The Sunflower. She is a senior pursuing a degree in journalism. Rivera-Cortez...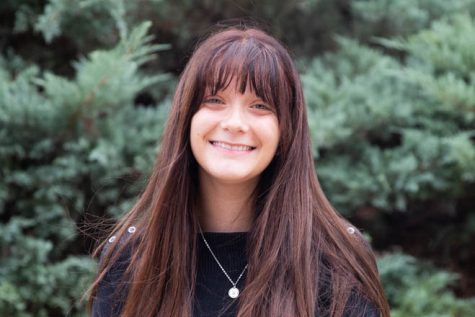 Madeline Bell, Photographer











Bell is a second-year photographer for The Sunflower. A sophomore, Bell is majoring in education with a focus on history and government...