Baseball falls in third match against No. 16 Oral Roberts
After two close losses to No. 16 Oral Roberts in March, Wichita State was unable to make a comeback, losing 4-1 on Tuesday evening.
The matchup follows a pair of losses to Houston over the weekend — 5-3 on Friday and 7-5 on Saturday. The series finale against Houston on Sunday was rained out. 
During the bottom of the first inning, outfielder Chuck Ingram secured the sole run for the Shockers in the bottom of the first inning. Ingram was the only player to secure a hit with an in-game batting average of .351.
Until the top of the sixth inning, the score between the Shockers and Golden Eagles sat tied at 1-1. Following a run by Jonah Cox and Matt Hogan, Oral Roberts was up 3-1.
Oral Roberts secured the final run of the evening during the top of the ninth inning, and despite a few close hits, Wichita State was unable to even out the score.
Throughout the game, Wichita State rotated through five different pitchers, each allowing one to three hits.
The Shockers will return to Eck Stadium for a three-game series against South Florida, starting May 12 at 6 p.m.
Leave a Comment
About the Contributors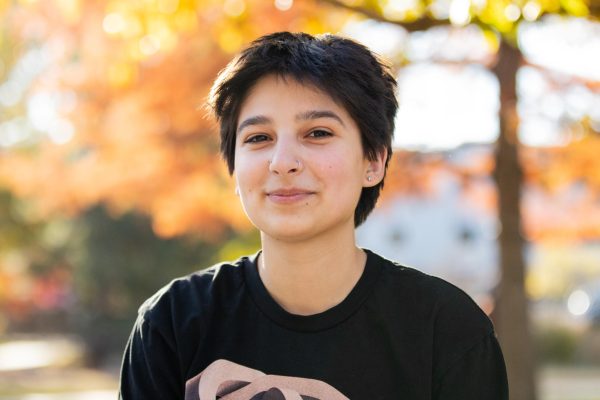 Mia Hennen, Editor in Chief
Mia Hennen is the current editor in chief for The Sunflower. Before becoming editor, Hennen was the news/managing editor. They are a junior at Wichita...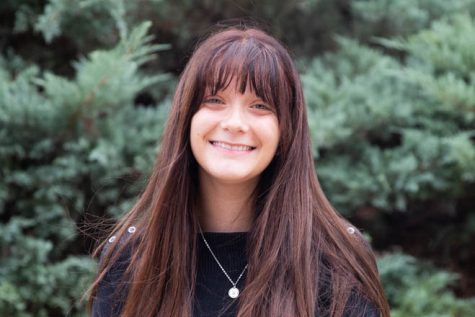 Madeline Bell, Former photographer











Bell was a photographer for The Sunflower. Bell absolutely loves slasher films; she says the more blood, the better. A goal of hers...