Affidavit releases chilling details in death of Wichita State student
Irani's ex-boyfriend needed the "stress release" of "shooting someone."
TJ Rigg, Staff Reporter
October 28, 2016
The Sedgwick County District Court released an affidavit Friday in regards to a shooting death of a Wichita State student.
Rowena Irani was found with a gunshot wound to her head on Oct. 3. She was pronounced dead at Wesley Medical Center the next day.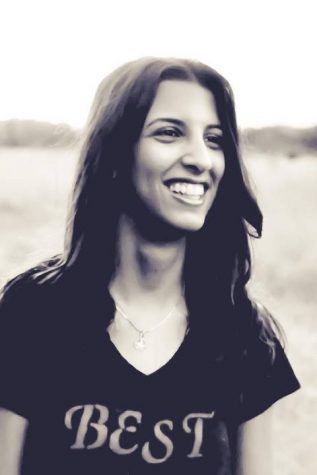 Courtesy art
Irani's ex-boyfriend, Dane Owens, was arrested and charged with first-degree murder and aggravated burglary in Irani's death.
The affidavit states Rowena ended her relationship with Owens around Sept. 23. Rooshad Irani, Rowena Irani's brother, told police Owens talked with his sister about Owens' time in the military and about having killed people in the past, including women and children. According to the affidavit, Owens told Irani about a previous girlfriend who had broken up with him who he had plans to kill.
In addition, the affidavit states Owens told Irani he dug the hole and was on his way to kill the previous girlfriend when he changed his mind.
Owens told police he was angry at Rowena for breaking up with him and took a number of pills early on the morning of Oct. 3, according to the affidavit.
The affidavit states Owens went to Irani's home and got inside the unlocked front door. Owens told police he was "spooked" when Irani came around the corner and he fired a shot at her.
Owens then left the scene, taking Irani's cell phone with him. He threw his gun into one pond, the magazine with the ammunition into another pond and threw Irani's phone into a third pond. Owens then went to his mother's home in Andover.
Detectives interviewed a friend of Owens, who told them Owens seemed angry and needed the "stress release" of "shooting someone." The friend told police Owens did not specify who he wanted to shoot.
The affidavit concluded Irani was shot around 1 p.m. Oct. 3, and was left alone for at least three hours before her mother found her.
About the Writer
TJ Rigg, Reporter/Copy Editor
TJ Rigg has worked for The Sunflower since August 2012, when he started as a general assignment reporter. Eventually, he added additional responsibilities...