Best pumpkin beers for Halloween
Nothing says Halloween like pumpkins and holiday treats.
So here is a list my favorite pumpkin beers you can drink on Halloween to treat yourself.
1. Funky Pumpkin by Boulevard Brewing 
Rating: 4/5
This is the top dog in the long list of pumpkin beers I tried. This is a perfectly balanced flavor and spice profile. The slight orange hue to this beer hints to the fact that it is a perfect pumpkin bomb for this spooky season. This is pumpkin pie in a glass, minus the excessive amounts of whipped cream.
2. Yumkin Pumpkin by Wichita Brewing Co. 
Rating: 3.75/5
A close runner-up from right here in Wichita. The Yumkin is available at both locations and in cans available in area liquor stores. The spice in this one is intriguing and feels slightly warmer on the palate than the Funky Pumpkin. But, this beers malty sweetness is what makes it shine.
Pro tip: they'll rim your glass with cinnamon sugar at Wichita Brewing Company and Pizzeria.
3. Funkier Pumpkin by Boulevard Brewing  
Rating: 3.5/5
This beer is for the people who craves funk, like kids crave snack-size candy bars. Brewed with Boulevard's wild yeast strains gives this beer that extra kick of funk. It's only available in 750 milliliter cork-and-cage bottles — great for if you want to share your pumpkin beer treats with costumed friends. This beer is sweet and easy drinking, with plenty of funky kick.
Pumpkin beers to avoid: 
Pumpkin Ale by Schlafly 
Rating: 1/5
Someone must've spilled a bucket of cinnamon when they were brewing this one. So much cinnamon it burns my throat. I rarely dump a beer out even if it's terrible. This beer I dumped out.
Jack-o Traveler Pumpkin Shandy 
Rating 2/5
Just lackluster. Little to no flavor. It was watered down and flat. Sad even for a shandy. It got two stars simply because I didn't dump it out.
Leave a Comment
About the Contributor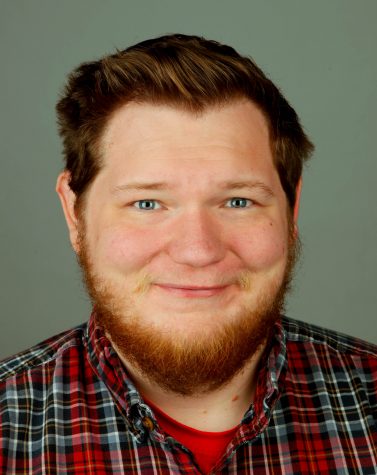 Brian Hayes, Former Photo Editor
Brian is the photo editor at The Sunflower. Hayes is a junior majoring in mass communication with an emphasis in journalism. He is from Wichita. Hayes enjoys...