Top 10 Halloween costumes for 2016
Top 10 lists can be found for almost anything. Halloween is no exception as the following list shows:
1. Superhero
With all the new superhero movies out this year, it tops the charts and is expected to be the most popular costumes not only for children, but for every age.
2. The U.S. presidential candidates
This one is especially popular for Millennials. There has already been a crazy amount of sales for Republican Donald Trump and Democrat Hillary Clinton masks at costume stores.
3. Pokemon Trainer/Pokemon
Pokemon Go was named the most popular mobile game in U.S. history with more than 10 million Americans playing. This costume is popular for kids, millennials, and adults.
4. Harley Quinn
Harley Quinn was the most talked about character in Suicide Squad and the movie brought in $300 million at the box office.
5. Snapchat filters
Snapchat filters such as the puppy filter, flower crowns, and the rainbow mouth filter are all projected to be widely popular because of the daily use by Millennials.
6. Ghostbusters
This year's revival of the movie GhostBusters brings about a new wave of popularity for all ages.
7. Clown
Although it is not a very wise decision to dress up as a clown, it is predicted to be popular this year with all the killer clown sightings and the popularity in the media about it.
8. USA Olympians
After the Olympics this summer, the costume of an American Olympian is going to be popular this Halloween. Simone Biles is predicted to be the most popular of them all.
9. Star Wars
The new Star Wars movie in December 2015 created a lot of new characters that cosplayers have been dressing up as. Since it is so popular in the cosplay world, characters such as BB8, Princess Rey, and Kylo Ren are predicted to be super popular for Halloween.
10. Disney Characters
Between princes and princesses and Minnie and Mickey Mouse, Disney is a fad that will not gone out of style for Halloween and still stays on top of charts.
Leave a Comment
About the Writer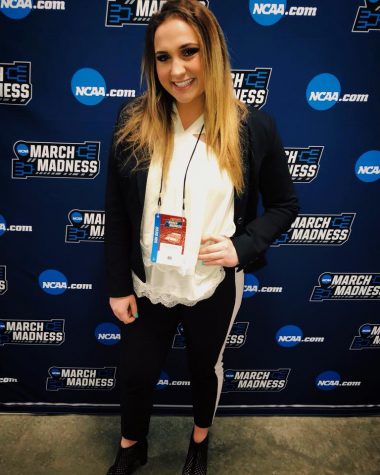 Aliyah Funschelle, Former sports Reporter
Aliyah Funschelle was a sports reporter covering men's basketball for The Sunflower. She studied sports management at Wichita State, and worked as a Campus...