Bullock: homemade treat alternatives
Every year on Oct. 31 kids all over America go from door to door really for their annual supply of Halloween treats.
When the phrase Halloween treats comes to mind, you usually think of names like Butterfingers, Hershey's, Reese's and so on. Although these and other types of candy are a major player in the game of Halloween, there are many sweets you can make that are just as scrumptious and a lot more fun than the expected name brand candies.
Growing up, my grandmother has always been the master baker in the family.
Although her baking is a year-round indulgence I get to take part in, fall is my favorite sweet season because pumpkins.
During the autumn months, pumpkin is pretty much added to every consumable product on the market. From coffee to beer and even savory snacks pumpkin is the 'it girl' of fall.
One of the best (and easiest) pumpkin treats I have enjoyed throughout the years is pumpkin cake with cream cheese frosting.
All you need is a box of your favorite brand of spice cake, a can of pumpkin and cream cheese frosting. Follow the instructions on the back of the cake box, stir in the can of pumpkin and bake it for the instructed time.
When it's done, let it cool and add the frosting. If you like to get more festive, like me, split the frosting into two portions and add black and orange food coloring. You can frost your confection to your desired Halloween inspired design.
Another seasonal favorite combines a campfire classic with the reason for the season. Campfire broomstick pops are delicious, homemade lollipops that are fun for the whole family to create.
What you'll need is a bag of large marshmallows, assorted sprinkles, medium length skewers and a 10-ounce bag of chocolate candy melts.
First you assemble the broomstick by placing the marshmallow on the end of each skewer. While that is being done, microwave the candy melts for instructed time. When it's done heating, dip each broomstick in the chocolate about half way, dust the sprinkles on and place on a cookie sheet to dry.
Once they are cooled and dried, time to enjoy.
These are a great option for your trick-or-treater's. They will spice up the bags of everyday candy they are carting around.
Halloween candy can be substituted with healthy homemade treats.
To created these healthy alternative snacks, you will need a minimum of two apples, peanut butter and a bag of mini marshmallows.
Slice the apple and pair the slices up. Spread the peanut butter on one side of each apple and line one apple in each pair with marshmallows.
When that is done, sandwich the remaining apple slice on top of the marshmallows. The result will look something like a mouth grinning.
Instead of taking the easy way out and picking up an army supply of the same old candy, try something new this season. It will bring fun to the whole family and make your house the neighborhood favorite.
Leave a Comment
About the Writer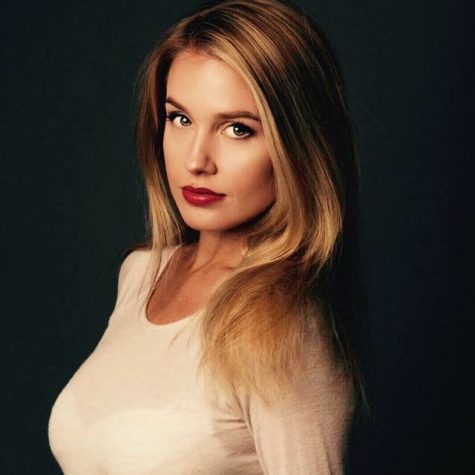 Alex Bullock, Former reporter
Alex Bullock was a reporter for The Sunflower. She was an integrated-marketing major at Wichita State. Bullock grew up in Wichita and has been a Shocker...