Remembering the 'Game of the Year': Fans, players recount Wichita State, Kentucky
Two years ago, the Wichita State Shockers and the Kentucky Wildcats met in the second round of tournament play. The Shockers fell short and lost to the eventual NCAA Tournament runner-up Wildcats.
That game has been in the minds of fans on both sides since the final buzzer. Many consider it to be the best game from that entire basketball season, and Sports Illustrated dubbed it the "Game of the Year" in 2014. 
Darius Carter, a former Wichita State forward, played in that game. He remembered every emotion. 
"My emotions for that game were extremely high because that was my first year playing at that level coming from junior college," Carter said. "Playing a big team like that, it was unreal for me. The whole atmosphere was unreal."
Carter said losing to Kentucky in the second round was disappointing, but that the team was satisfied overall.
"It was a tough loss. I really felt like we had them [beat] at points but things didn't work out as planned," Carter said. 
Tim and Kathy Hickey were two Shocker fans who were at the game in 2014. 
"It was very exciting but after we lost it was kind of a downer," Tim said. "I know we could have won that game, the momentum changed a little bit. I was hoping that as the game went on we could keep up with their big men."
The matchup provided an opportunity for fans to battle with each other as much as the teams did on the court.
"Kentucky fans were sitting behind us and they said, 'Oh my gosh, they can play ball,'" Kathy said. "We were like, 'Where have you been?'"
Kathy said she ran into a couple Kentucky fans on Saturday who didn't know anything about Wichita State.
"You'll know us on Sunday," Kathy told them.
Tim Hickey said he thinks the Shockers have a good shot at beating No. 2 Kentucky this year.
"With the three centers we have, I think we can rotate and keep them in check," Tim Hickey said. "I think our guards, when they play like they can, will be able to keep up with them."
Robin Tidwell, a Kentucky fan, was also at the game three years ago. She said she wasn't too worried about the last time the Shockers and Wildcats met.
"As a Kentucky fan, we always have hope," she said. "We felt like we came from a stronger conference, we actually had a feeling that we'd win, but we didn't think it'd be as close as it was."
As the game progressed, Tidwell says she and her friends were skeptical about the outcome of the game.
"We were really upset, we were nervous and excited and hopeful that the last shot from Aaron Harrison would go down," Tidwell said.
This year, Tidwell said she's ready for the game, but aware of how strong the Shockers have been playing.
"Because of the ups and downs and the youth at Kentucky this year, I'm a little more worried than I usually am," Tidwell said.
Zach Bush is in his last season at Wichita State and has seemingly seen everything the Shockers have faced. 
Bush remembers the tough reality of losing the game that ended their perfect season.
"You forget what that feeling is like," Bush said. "It was kind of a tough pill to swallow."
"People are trying to hype it up as a revenge thing. For us it's just about this year, we're a different team. We want to beat them, it's Kentucky."
Leave a Comment
About the Writers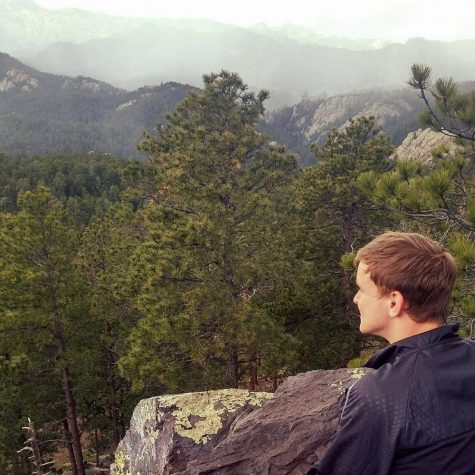 Sam Belsan, Former eporter
Sam Belsan was a reporter for The Sunflower.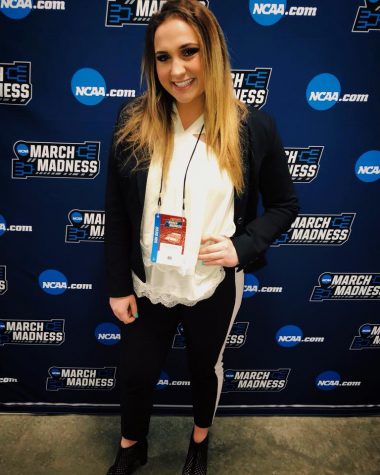 Aliyah Funschelle, Former sports Reporter
Aliyah Funschelle was a sports reporter covering men's basketball for The Sunflower. She studied sports management at Wichita State, and worked as a Campus...