Sources report Wichita State leave for the AAC could be pending
A source close to the situation told ESPN on Thursday that the AAC will make a decision on Wichita State soon.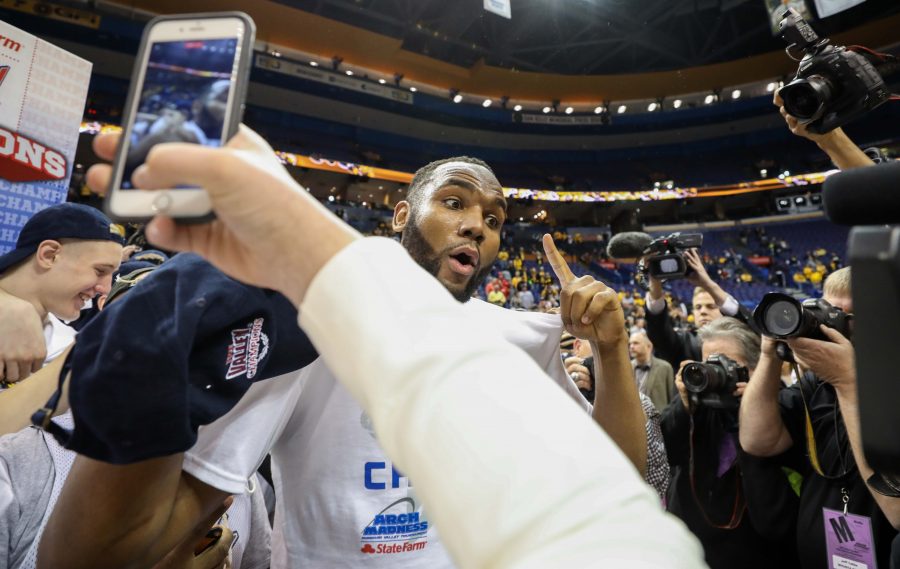 Wichita State could soon play their final game in the Missouri Valley Conference. At least, that's what ESPN senior writer Andy Katz says.
A source close to the situation told ESPN on Thursday that the AAC will make a decision on Wichita State soon.
Wichita State would accept an invitation to move to the American Athletic Conference from the Missouri Valley if the league decides in the coming weeks or months, Wichita State sources told Katz.
Should the Shockers join the AAC, it would join as the conference's only non-football member, and would be the 12th basketball member of the AAC. Navy is a football-only member of the conference.
Sources told ESPN that it would take a 75 percent vote (nine AAC members) to add the Shockers. The source confirmed that the AAC is only looking at Wichita State currently and not other schools.
Wichita State has won the Missouri Valley's regular-season championship for the last four seasons.
"It wouldn't be a genuine response if I said we weren't concerned," MVC commissioner Doug Elgin told Sports Illustrated.
The Wichita Eagle's Paul Suellentrop reported that Wichita State has been discussed at the presidential level. An anonymous source told Suellentrop the addition of Wichita State to the AAC was "almost inevitable."
The AAC's 12 members include: Central Florida, Cincinnati, Connecticut, East Carolina Houston, Memphis, Southern Methodist, South Florida, Tulsa, Temple, Tulane, Tula and football-only Navy.
Wichita State played in their sixth consecutive NCAA Tournament this year. They have won at least one NCAA Tournament game for five years, and played in the 2013 Final Four.
This year, Wichita State represented the Missouri Valley as the conference's only NCAA Tournament bid. Cincinnati and Southern Methodist each advanced to the tournament out of the AAC. Connecticut won the NCAA Championship in 2014 and previously in 2011 — a total of four since 1999. Cincinnati owns two NCAA Tournament championships.
Sources from the AAC have reportedly noted the interest in expanding to adding a 12th member to strengthen their basketball conference. They have not ruled out the possibility of expanding the conference to 14 teams.
About the Writer
Evan Pflugradt, Sports Editor
Evan Pflugradt is the former Sports Editor of The Sunflower.

Pflugradt past served as the publication's Editor in Chief, Opinion Editor and a reporter....