Married psychology professors work alongside each other for almost 20 years
According to Barbara Chaparro, program coordinator for human factors in the psychology department, she should have met her husband, Alex Chaparro, a few months earlier than she did.
"We met in graduate school in Texas, standing in line to talk to our advisor and register for classes," Barbara said. "We were actually supposed to have met months before when I was visiting his undergraduate university in Florida as a possible grad school."
Alex, director of the regional institute on aging and professor of psychology, said he introduced himself to Barbara as the person who was supposed to give her a tour of Florida Tech.
"I showed up and it turned out she had come earlier and was already on a campus tour," Alex said.
Barbara remembers things differently.
"He was my tour guide that never showed up," Barbara said. "Maybe that is why I didn't choose that school (Florida Tech); I never got a decent tour of campus."
After meeting, Barbara and Alex got married while both working on their graduate degrees in human factors psychology at Texas Tech University. Now they both work in the Human Factors department at Wichita State University.
They have both been working at Wichita State in the psychology department for about 20 years.
Alex and Barbara got to know each other while studying at Texas Tech, largely because they and the four other graduate students were from out of state and so they didn't know anybody else at the school, Alex said.
"We spent a lot of time studying and going out on hikes and engaging in other entertainment," Alex said. "So I got to know [Barbara] through that and the rest is history."
Barbara and Alex were married in 1988, two years before finishing their graduate degrees at Texas Tech. Alex was hired onto a human factors position at Wichita State in 1998.
Alex said their former doctorate advisor from Texas Tech was hired at Wichita State as the director of the new human factors program and encouraged Alex to apply for an open position at Wichita State in the human factors area.
"It was a brand new program and I thought there were a lot of opportunities here to build a high-quality human factors program." Alex said.
The goal of human factors psychology is to make it easier and safer for people to use technology and equipment every day as they use the computer, drive a car, use their cellphones and many other activities.
"I was the 'trailing spouse' and started at Wichita State a couple of years later," Barbara said.
Barbara filled a temporary teaching position at Wichita State, due to her real-world experience in working at places like IBM, and eventually received tenure, Alex said.
Since they are both professors in the human factors department, Alex and Barbara's jobs sometimes intertwine.
"Our skills are complementary so we often find, depending on projects, I have to solicit her experience in human factors," Alex said.
"I'm more familiar with human perception and vision, she is more familiar with interface design and tool design."
Working together hasn't caused any problems in their marriage, Alex said. In fact, he said he thinks he has learned a lot from working together with Barbara and it has given him a greater appreciation of her expertise and knowledge.
"When I ask her a question and think I know the answer she surprises me with an answer I didn't anticipate," he said.
Barbara said her and her husband's work styles are different but they are both fairly laid back in personality. She said being laid back and the fact they understand each other makes collaboration easy.
"The truth is we came in at 8 o'clock this morning and I haven't seen her today," Alex said. "To a large degree we rarely see each other in the day."
View Comments(1)
About the Contributor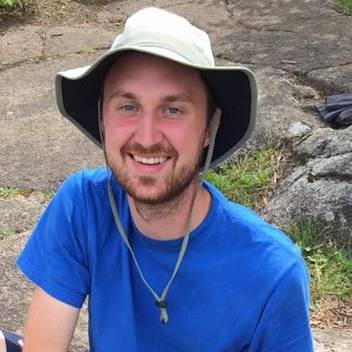 Brennen Smith, Former reporter
Brennen Smith was a reporter for The Sunflower.