Top wedding venues
Finding your dream wedding venue can sometimes be a tough endeavor as they can be costly, not up to your standards, or just hard to narrow down the many options available in Wichita.
Bride's already have so much to worry about that it would ultimately be helpful to have a condensed list of some of the best venues and vendors. These venues belong in the top five in Wichita. They offer a variety for every type of bride and every type of wedding imaginable.
Villa Luna
Owned by Blue Moon Caterers, Villa Luna offers a Italian-like facility at reasonable prices. With the highest, all-day rate at $2,500 and the lowest $700, brides can book a lovely venue that isn't going to break the bank. The venue is also very open with their decorating policies and will set-up and tear down any items they provide.
Although they have a closed catering policy, the venue is owned by one of the top catering companies in Wichita so the bride and guests will be pleased with their many menu options available for your event. Other amenities the venue includes is the ability to old up to 290 guests and their alcohol policy is open which allows for any company or person to provide it.
Grace Hill Winery
For those looking to have an outdoor ceremony and an inside reception that offers a unique spin on a typical wedding, Grace Hill Winery is a gorgeous venue with rows of grape vines to have the ceremony in and a gorgeous interior with a windowed-south wall overlooking the 10-acre vineyard. There is also an observation deck and patio that guests can go to throughout the reception.
The venue holds 140 people and rates start at $2,395 for an all-day package. Guests can use the venues audio/visual capabilities, tables and chairs and will get a discount on wine for their event.
NOAH'S Event Venue
Although NOAH'S is a corporation with many venues across the nation, they specialize in weddings which allows the bride the ability to be at ease when it comes to searching for the perfect venue.
Complete with tables, chairs, linens, ceiling and lighting designs, bridal and groom suites, plenty of space for more than 300 guests and an outside ceremony patio, NOAH'S as many included amenities in their facility fees. Depending on the package, rates can range from $3,500 to $7,000.
Distillery 244
In the heart of old-town, Distillery 244, located right next to Pumphouse, Distillery 244 is a new venue that just opened last September. Starting at $1,800, brides will be able to use one of the hottest new venues in town before anyone else they know.
The venue not only has bride and grooms' suites, but offers open catering and is connected to a bar that is also available for rent. If you didn't want to add the cost of opening the bar side though, they can bring the alcohol over to the venue so your wedding day is still complete. Distillery 244 can hold almost 500 people and includes various lighting capabilities, audio/visual, tables and chairs.
Botanica
Botanica is not only loved by the Wichita community as a gorgeous garden center and a fun atmosphere for Christmas activities with Illuminations, but it can also be the perfect place to host a wedding.
With many packages available, brides can tailor the venue to their needs with the different rooms available. The different options allow for small weddings of 50 people to large weddings with 300 people. The prices are also various for all-day packages ranging between $3,850 to $4,450.
Botanica allows provides event staff to help your day run smoothly and according to plan.
Leave a Comment
About the Writer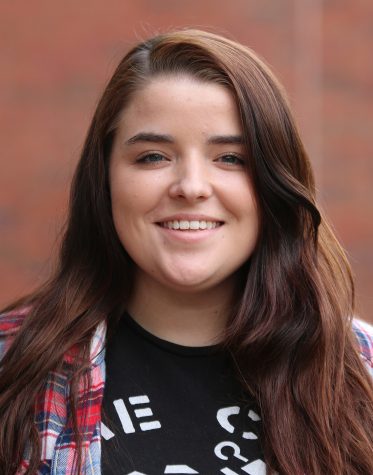 Marissa Campbell, Former culture editor
Marissa Campbell was the Culture Editor for The Sunflower. Campbell wrote music reviews as well as arts, culture and other entertainment stories. From...