Five ways to save money on your big day
Most girls start dreaming of "the perfect wedding" from a very young age. Through our teen years as we add things to our Pinterest boards, looking through all the gorgeous décor and dress options, we never really stopped to think how much a wedding would cost until the day we start planning one.
Although most brides still want to have "the perfect wedding day," at this point, they're still looking for ways to cut down on costs as well. Saving money on certain things will not only be better in the long-run, but can also allow you to splurge on other things for the wedding or even create a bigger honeymoon budget.
1. Make your own decorations
Sure, you found the perfect gold, glittery mason jars online you and must have them as your center piece, but at $10 a piece? No thank you. How about instead you create a similar look with all those leftover jars your grandma has in her basement and a couple cans of spray paint.
Creating your own decorations can take time, but by getting your bridal party together and knocking out all your invites or centerpieces, you will not only save money, but have an awesome time bonding with your best friends.
2. Utilize your family's talents
Whether or not you are the creative one in your family, there is probably someone who can make you the perfect archway or a person that can alter your dress for free.
Between the cost of $200 backdrops and alterations that can reach into the $400 range, you could save almost $600 just by reaching out to a friend or family member and trying to utilize their talents, and for the most part, many will be happy to make your big day extra special.
3. Find a free venue
Now more than ever people are having intimate backyard weddings or just getting married in a public park. By doing so, you will cut-out a huge chunk of the wedding spending simply because venues can range anywhere in the thousands.
On a more traditional route, some churches even offer free ceremonies or cost very little.
4. Music
Whether you decide on a band or a DJ, the cost can always add up. Sure, there are some reasonably priced DJs out there, but if you're trying to find a little-to-no cost music alternative, try a Spotify Premium account that will cost you $10 and allow you to create the playlist of your dreams without listening to adds throughout the night.
5. Make the cake
Wedding cake might just be the best part of the entire evening, but who really wants to spend a couple hundred dollars just on a dessert that people are going to forget about by the end of the night? Instead grab the best baker you know and see if they can create your cake masterpiece at a discounted rate for you. Or, if you're headed down a non-traditional route, have fun cupcakes that you can get almost anywhere at a reasonable rate.
Leave a Comment
About the Writer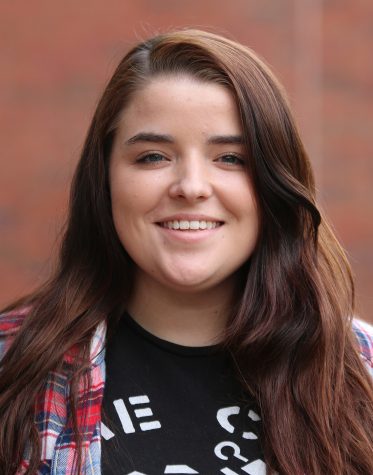 Marissa Campbell, Former culture editor
Marissa Campbell was the Culture Editor for The Sunflower. Campbell wrote music reviews as well as arts, culture and other entertainment stories. From...