Marriage advice for young couples from a Wichita State lecturer
More than just academics, Deborah Beat, full-time sociology lecturer at Wichita State, said she has a lot of marriage experience.
"I literally was married for a day," Beat said, "and I thought 'oh, what have I done?'"
At one point in her life, she was in the military, where divorce rates are higher than average, and her 24-hour marriage occurred then.
Now, Beat has been married for 23 years and has three kids.
As for teaching knowledge when it comes to marriage, she earned a master's degree in sociology from WSU and is currently working toward a license for marriage and family education, she said.
She has been routinely teaching the marriage and families class at Wichita State since 2011. Beat said she is now incredibly interested in learning more about marriage and plans to do her own research after her youngest kid graduates from high school.
Beat was willing to give advice about marriage from her academic knowledge and experience.
Q: What advice would you give to young couples preparing for marriage?
"Communication is key to truly successful relationships," she said.
"I can't stress enough that many successful long-term relationships in study after study and interviews alike point to communication as one of the top three factors (to a successful marriage)."
Beat said tangible communication steps to take with your partner include:
-Learning each other's communication styles early in the relationship,
-Understanding the power dynamics within your relationship and
-Taking time to talk about milestones and pitfalls prior to them occurring.
Regarding relationship power dynamics, Beat said egalitarianism is better than equality.
"Both individuals come to a marriage with strong points and weak points," she said.
She defined egalitarianism as a balancing act between the strengths and weaknesses of each person in the relationship, opposed to "equality," which she said is often portrayed as splitting everything 50/50.
"Recognize what your strengths are so you can help out and lift up your partner," Beat said. "Understand and admit your weaknesses so you can allow your partner to help and lift you up."
She said it is important to talk about sex, all aspects of childrearing and finances beforehand.
"Sex can be amazing, but if you can't actually talk about it with each other then there very well may be situations that arise which lead to a not so great sex life in the future," she said.
Q: What would you say are the benefits of getting married at a young age?
Beat said while there are many negatives and added difficulties, there are some benefits of getting married younger, and a young marriage age is age 26 or younger.
She said younger couples are usually more flexible in general because they have had less time to develop their individual personalities and preferences.
Another benefit is couples have the opportunity to build more of their lives together and are able to support each other through their education if they are both in college, Beat said.
Q: What is the key to a good marriage?
Other than communication, Beat said, being equally yoked is key to a healthy marriage. Some characteristics of being equally yoked are held values, religion, level of education and similarities in social characteristics, she said.
It's also helpful to attend marriage retreats after marriage and some sort of engagement encounter beforehand, she said, because they can help couples find out something new about each other and have deeper conversations.
"Enduring marriages and effective families are characterized by commitment, quality time together, communication, encouragement and affection, agreed values, rules, trust, ability to cope with stress and the creation of (family) traditions," Beat said.
Leave a Comment
About the Writer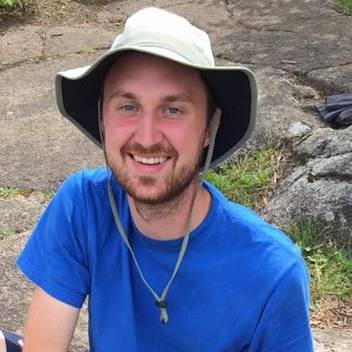 Brennen Smith, Former reporter
Brennen Smith was a reporter for The Sunflower.