Ron Estes wins 4th District Special Election, keeps district red
Kansans living in the 4th District are sending another Republican to the U.S. House of Representatives — Ron Estes was elected the district's new congressman Tuesday night.
Estes will head to Washington, D.C., to replace former congressman Mike Pompeo, who resigned the position in January to lead the C.I.A. Estes will be up for reelection in the November 2018 midterm election.
Democrat James Thompson and Libertarian Chris Rockhold challenged Estes for the seat, but Estes ultimately defeated them to keep the 4th District.
Estes was born in Topeka and is a fifth generation Kansan. He and his wife, Susan, and three children live in a home in Wichita. He has a family farm in Osage County, near Topeka.
Estes has experience working in both the private and public sector. He graduated with a degree in civil engineering and a master's degree in business administration from Tennessee Technological University.
In 2004, Estes was elected Sedgwick County Treasurer. He was reelected in 2008. His term lasted six years before he was elected Kansas State Treasurer in 2010. According to his campaign website, Estes became the first statewide public official from the 4th District in more than 15 years.
Estes was reelected state treasurer in 2014, as Gov. Sam Brownback, a fellow Republican, was reelected. Estes' campaign website states he earned more votes with the highest percentage of the vote than any other statewide race in the 2014 election cycle.
In an election forum late last month, Estes announced his support of President Donald Trump's plan to boost military spending. In addition, to help rural Kansans, Estes called for reducing other burdens.
"If we can reduce burdens put on businesses and farmers, [it] can help stimulate economic growth, which would bring more income for folks in Kansas," Estes said during the forum.
In addition to his treasurer roles, Estes has held several posts in the Kansas Republican Party, including as vice chair of the party. In the 2016 General Election, Estes served in the Electoral College for Kansas and cast his electoral vote for Trump.
View Comments(1)
About the Contributor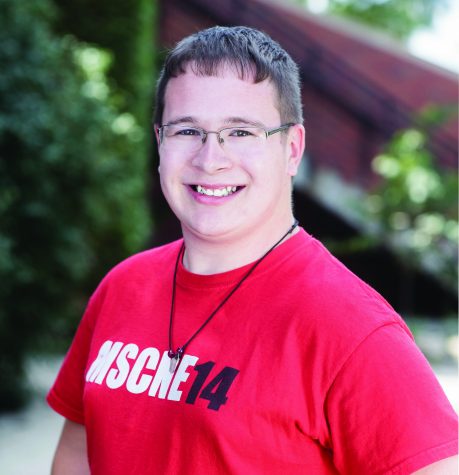 TJ Rigg, Former reporter/copy editor
TJ Rigg is a former employee of The Sunflower.