Bird found hung in Azad family's yard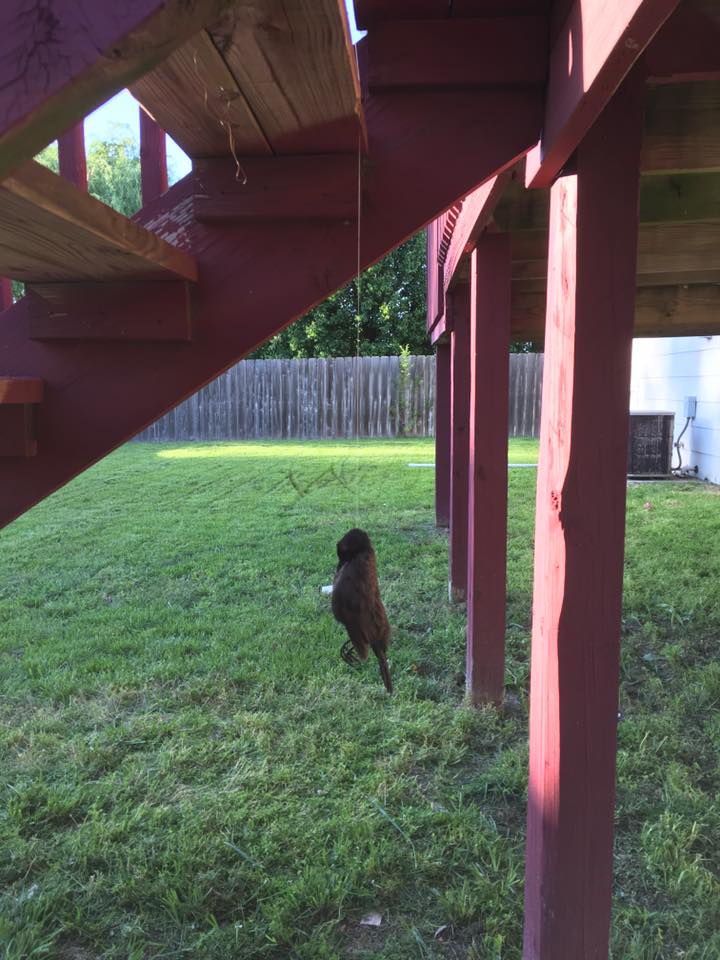 The family of former Student Body Vice President Taben Azad is questioning whether vandalism to their backyard is a coincidence to on-campus events that have happened in the last week.
Saima Azad, sister to Taben, shared a picture of a dead bird tied to their family's porch by a string late Friday night.
Saima Azad said the timing of the event prompted her to see the disturbance as no coincidence. One day prior to the incident, former Student Body President Joseph Shepard was the victim of alleged battery and anti-black, hate "fighting words" following an altercation following SGA's end-of-the-year banquet.
Taben Azad served as Shepard's Vice President in the 59th Session of the Student Government Association. He was also a listed in the police report of the incident as a witness.
"I do not think it is a coincidence that someone trespassed on our property, went to our backyard, and took the time to hang a dead bird from our porch," Saima Azad wrote in the Facebook post.
"If this was a prank, it is beyond disgusting and frightening," she continued.
Tanzin Azad, brother to Taben, took to social media expressing his concerns for marginalized and underrepresented communities.
"As the only Muslim family in the neighborhood, I do not think that it is coincidental that someone took the time out of their day to enter our backyard to hang a dead bird from our porch," Tanzin Azad said.
Tanzin said the family contacted Wichita Police to report the disturbance.
Taben Azad did not wish to comment on the subject Sunday night.
About the Contributor
Evan Pflugradt, Sports Editor
Evan Pflugradt is the former Sports Editor of The Sunflower.

Pflugradt past served as the publication's Editor in Chief, Opinion Editor and a reporter....