Student reports knife, pistol magazines, and ammo found in backpack on move-in day
Wichita State's weapons policy was allegedly violated in an incident that occurred at Shocker Hall on move-in day, Aug. 19th.
Captain Corey Herl of the University Police Department said the incident was unrelated to Wichita State's concealed carry policy, which was enacted on July 1st.
In an email, Herl addressed the incident.
"(I)t did not involve a firearm nor was there a threat to the safety of the university community," Herl said. "At this point it was a first day, move-in, minor matter that involved a misunderstanding and unawareness of the policy on move in day that was handled without incident."
A freshman male — listed on the offense report as the individual who alerted the WSUPD — shared his recollection of the incident in an email.
"I was assisting with move-in day and we couldn't find the student who the stuff we were moving belonged to so we opened a pocket on his backpack and found a Knife and some pistol mags along with some ammo," the email said.
"I believe the only violation he actually received was for the Knife but the rest was deemed okay."
Herl said he could not disclose additional information about the incident because of the nature of the violation.
"It's not a criminal case, it's a university policy case, and our information gets turned over to like, Student Conduct," Herl said.
He went on to say that, under the Family Education Rights and Privacy Act, he was unsure of how much information he could share, but that no one on campus was threatened.
"There was not an ongoing threat — that, I can disclose at this point."
View Comments(1)
About the Writer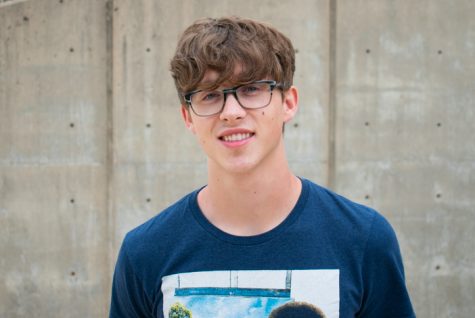 Matthew Kelly, Former Editor in Chief
Matthew Kelly is a former editor-in-chief and managing editor for The Sunflower. Kelly graduated in 2020 with a bachelor's degree in political science...