Miss Kansas empowers individuals with disabilities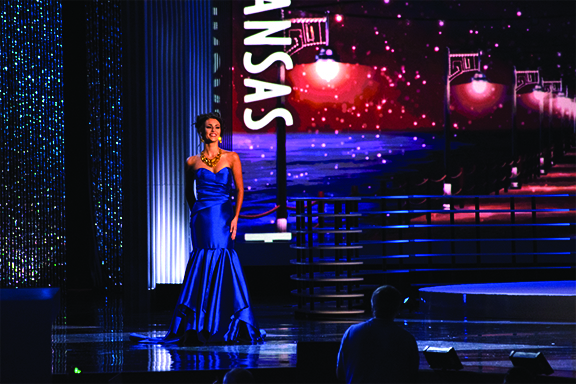 When she was 8 years old, Krystian Fish dressed up as Miss Kansas for Halloween. It was during her senior year in high school that she decided to compete in Miss America.
Her dream came true when she was named Miss Kansas 2017.
Today, Fish uses her title as Miss Kansas to implement change in the Kansas community. Her platform, "Remove the Labels: Be Unstoppable," aims to teach Kansans how to be inclusive.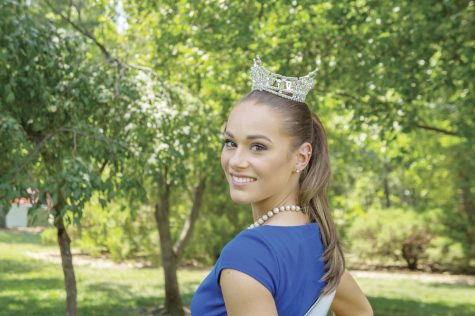 "I wanted to create the campaign to empower individuals with disabilities," Fish said. "Through the campaign, I was able to gather ambassadors from around the country who will spread their own message of inclusion."
Fish said she hopes her platform helps people see each other's humanity first — not their disabilities or labels.
"We often see someone with a disability, and that seems to be all we notice," Fish said. "There is way more to that person than their disability, and they deserve to be respected."
Fish said her Miss Kansas journey has helped her to grow and mature. She said she is a completely different person than she was when she won her local title.
Soon enough, Fish was in New Jersey competing for the national Miss America title. When her name was not called during the semifinals, Fish said it hurt, but that she regrets nothing.
She said it was important to remain true to her self throughout the competition.
"When I went to Miss America, I told my friends and family, 'I'm going to be Krystian. Either they want Krystian or they don't — either way, I'm Krystian,'" Fish said. "But I was true to myself and stayed true to who I am, and now I'm going to be the best Miss Kansas I can be."
Fish said her journey has helped her to find her limits and push past them.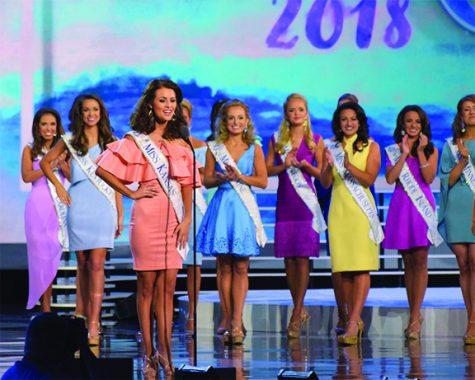 "This organization challenges you and stretches you in ways you don't notice at first," Fish said. "It is so cool to look back and see all that you've accomplished."
Now that the national competition is over, Fish is traveling throughout the state to spread awareness of her platform. She has already started a school speaking tour to speak to young people and raise awareness for inclusivity.
Fish said her advice to students is to remain true to themselves.
"There are thousands of beautiful women on campus who should be competing at Miss Kansas this year."
Leave a Comment
About the Contributor
Fiona Kee, Reporter


Fiona Kee is a reporter for The Sunflower and is currently in her junior year, studying communications with emphasis in journalism. Kee was born in...