'Passion of mine': Softball manager revolves life around sports and community
If you're looking for Brynna Mays, chances are you can find her at a Wichita State softball game, but she says if she does her job right, you wouldn't be able to spot her.
Mays, a freshman studying pre-physical therapy through an honors leadership lens, spends most of her time around the softball field, where she works as the softball team's manager, meticulously recording stats or doing various other tasks. 
"The way that I can tell I did my job right is if … nobody knows that I did all the things that I need to do," Mays said.
The Topeka native said the same goes for the softball players.
"If the girls don't know half the stuff that I'm doing, that means that I'm doing my job right, and they're not running into problems that they then have to fix later," she said.
Mays attributed her knowledge and passion for softball to the 12 years she spent playing the sport before coming to Wichita State. When deciding where to go to school, softball became an important factor in the decision, even though Mays wasn't looking to play at the collegiate level.
"It was something that I definitely was not ready to get out of my life," she said. "The next closest way for me to stay involved with it was to manage."
Mays said staying close to home was important too. The night before the application was due, Mays applied for the Harry Gore Memorial Scholarship, a $64,000 scholarship that essentially covers receiving an education at Wichita State. 
Mays said she was shocked and nervous when she continued to qualify for the various rounds of interviews that go into receiving the scholarship, which she did in 2022, alongside two others. 
"$64,000 is a lot of money," she said. "It gives me that foot in the door."
Mays said that some people don't realize that, despite her financial advantage, she's still an "average student."
"I don't get preferential treatment," Mays said. "I'm not having someone do my homework for me … I'm staying in college on my own. (The scholarship) just got me that first step."
Mays said when she tells people about being a Gore Scholar, one of two things happens.
"They either assume that I'm too perfect, or that I couldn't have done it without somebody's help," Mays said. "But I just want to be able to sit in the middle and be like 'I did this. It's on me, but things can go wrong.'"
Fellow softball manager and Topeka native Hannah Munstermann called Mays a "quick learner."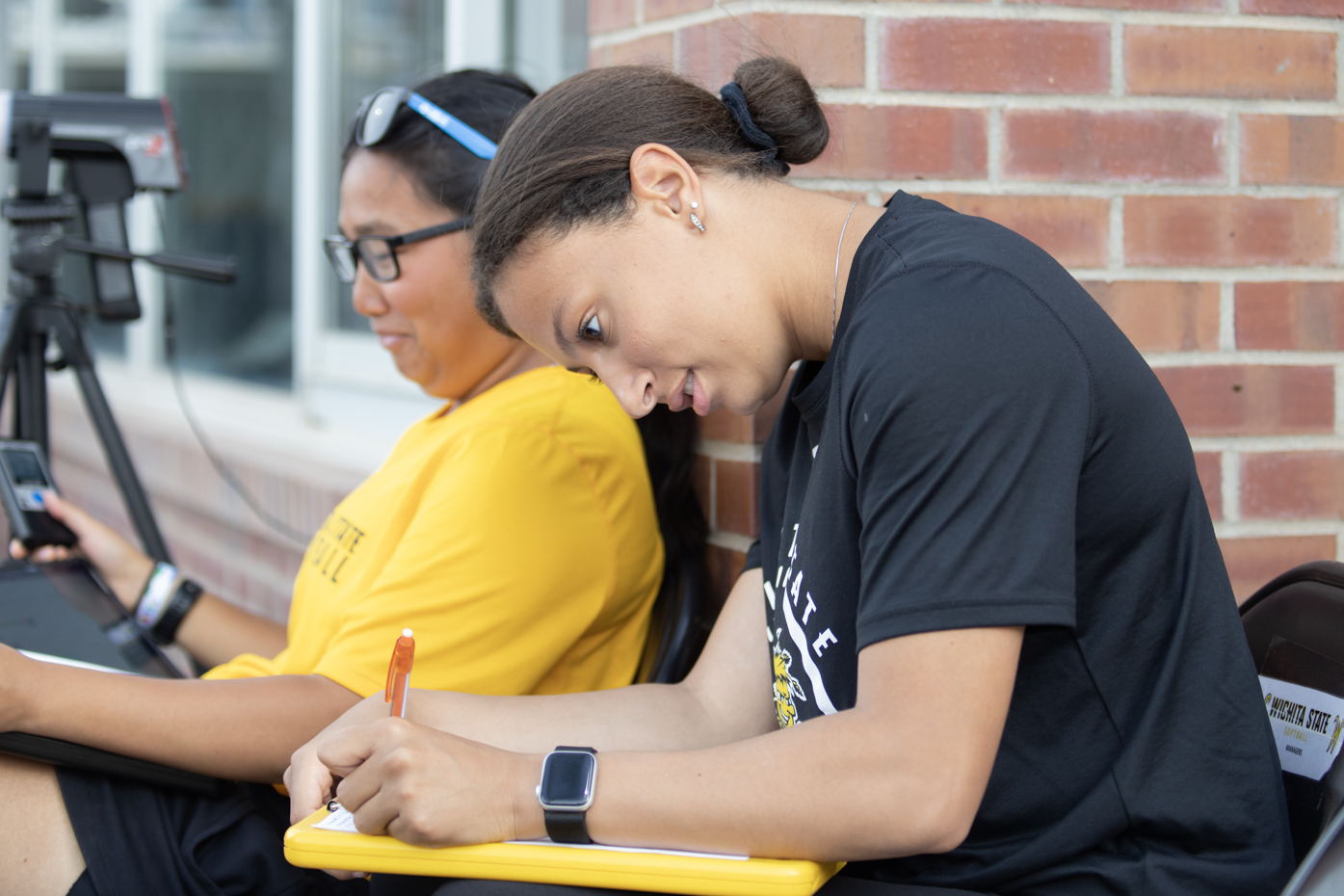 "She's really smart in general," Munstermann said.
Munstermann, who has been a softball manager for four years, said Mays translated her knowledge as a former player to her current stat-taking role.
"She went (from) seeing everything from one perspective," Munstermann said. "(Her prior experience) helped a lot because she could see stuff and she could read pitches a lot easier than I could."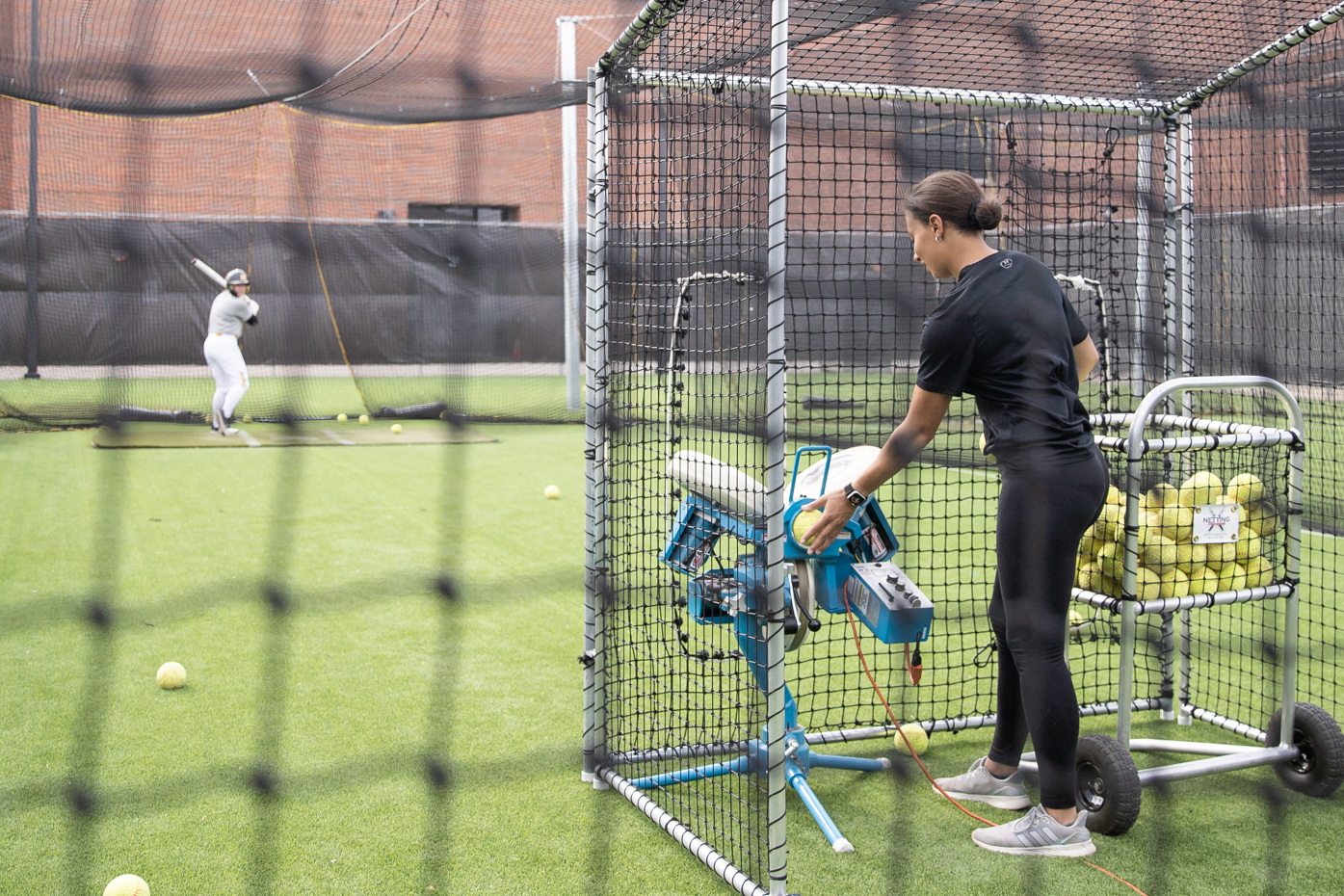 While a chunk of Mays' role as a softball manager requires her to be behind the scenes, Mays is often in the batting cage with the players, pitching softballs for teammates to swing at.
From team dinners to ice cream runs, Mays said the coaches work hard to ensure that the connection between players and supporting staff is strong.
"Things go wrong in athletics all the time," she said. "The one thing that you can't have change is the connection with the people in the room." 
While Mays is easily at the softball field almost every day, the time she spends off usually consists of working a shift at the Student-Athlete Success Center or going to class.
Mays started working at the center last fall, where she meets and checks in athletes looking to study.
"I definitely know more people because of it," she said.
Mays said, while most of her time revolves around the university, she likes to spend time at her home away from home: Camp Tawakoni, a church camp.
"On that campus, I can go there and reground myself," she said.
After graduation, Mays hopes to be accepted into one of the three doctoral physical therapy programs in the state.
"It's difficult because there's a limited number of classes that you can get into because there's not that many universities that offer it," Mays said.
Ideally, Mays, a sister to a first grader, would like to work as a physical therapist specializing in sports and pediatrics.
"Sports is a passion of mine, and I love babies and children," she said. "That would be the ideal outcome for me."
Mays said she feels valued by the team and hopes to continue managing throughout college. During batting practice, players direct "thank you"s toward her every time they go to switch positions.
"They tell me all the time that I'm more helpful than I realize," Mays said. "Sometimes it really does seem so small … but the more I look at it, (managers) just make things run smoother."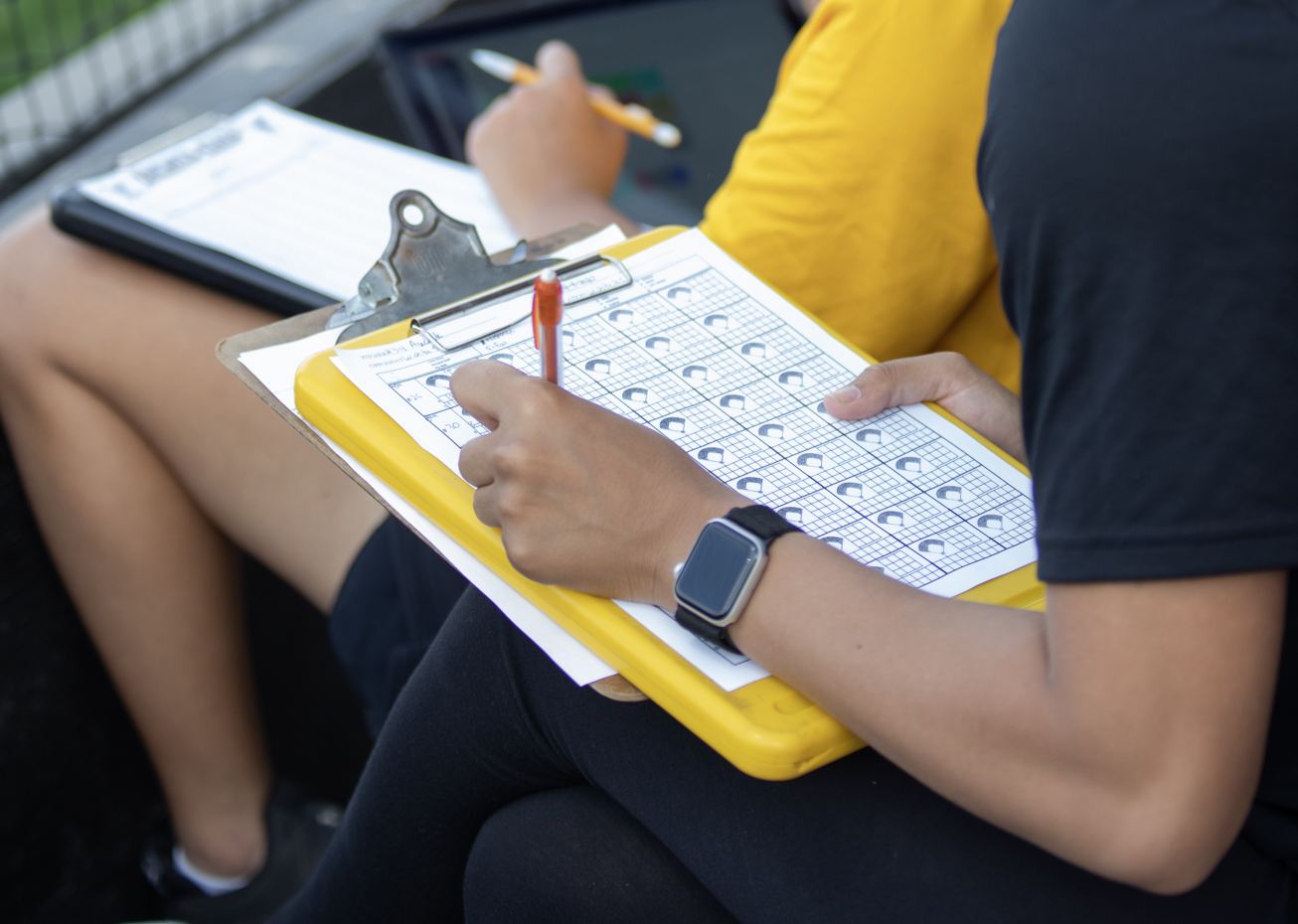 Leave a Comment
About the Contributor
Mia Hennen, Editor in Chief
Mia Hennen is the current editor in chief for The Sunflower. Before becoming editor, Hennen was the news/managing editor. They are a junior at Wichita...