Interns acted as designated drivers for state rep, WSU lecturer in capital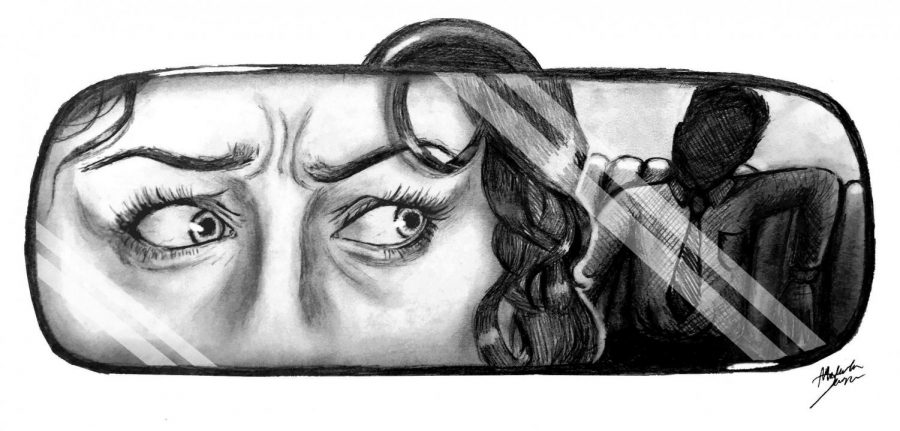 Madeline Deabler
A Kansas state representative and Wichita State lecturer asked student interns to be his designated driver, according to a former legislative intern who worked in Topeka during the 2016 session.
Rep. Brandon Whipple, a Democrat who represents south Wichita's 96th district in the Kansas House, teaches Legislative Leadership and Politics through the political science department at WSU.
Whipple did not respond to emails asking whether he had ever solicited an intern to be a designated driver or been intoxicated in a car driven by an intern. He did not answer a phone call Wednesday about this story.
Last week, The Hill reported that many young women across the nation have been sexually harassed by members of their state legislatures. Kansas was one of the states mentioned in the article, which cited the experiences of the former chief of staff of the Kansas House Democrats.
The former intern who spoke to The Sunflower asked not to be named in this story out of fear of retaliation from members of the Kansas Democratic Party regarding his employment. The Sunflower agreed to grant anonymity because of the source's firsthand experience with claims that were made by other sources contacted separately and independently from him.
The former intern said he received a phone call from Rep. Whipple after working hours, asking him to be the designated driver for a group of Democratic legislators attending a fundraising dinner.
"I was specifically petitioned by Brandon (Whipple)," he said.
The former intern said Whipple and three other legislators were drinking on the porch when he arrived at the "frat house," a Topeka residence occupied by several Democratic members of the state legislature.
He said that, on the way to the event, Whipple complained about Abbi Hodgson, the former chief of staff of the Kansas House Democrats cited by The Hill, telling him he could no longer use female student interns as designated drivers.
Hodgson, who disclosed to The Hill that she endured years of inappropriate encounters with members of the Kansas state legislature, told The Sunflower that she was contacted by a female intern who had acted as Whipple's designated driver.
"An intern told me that Rep. Whipple was one of the members with whom she had been driving around," Hodgson said.
Hodgson told The Kansas City Star that the men living in the "frat house" were the "primary culprits" with regard to using interns as designated drivers.
Hodgson said she contacted Whipple to tell him such behavior was unacceptable.
"I had a conversation with Brandon Whipple about how this was inappropriate, and, in response, that evening, he used a male intern and I had to follow up with him and say no interns, period," Hodgson said.
Whipple was approached on campus Tuesday to comment on accusations of sexual harassment in the legislature, but he said the matter was too sensitive to discuss "off the cuff." He later responded to The Sunflower's questions via email.
"I have never witnessed sexual harassment in the capital," Whipple wrote in the email. "To my knowledge, when concerns over interns driving legislators where brought up, the practice stopped immediately."
In a later email, Whipple elaborated on interns driving members of the legislature.
"Carpooling is common when we're in Topeka, and, when we're all going to the same events, different people drive," Whipple wrote. "I'm sure I have been a part of a carpool where an intern of either gender may have been driving."
The former intern said he ran into another student intern at the fundraiser dinner, a female who had served as Whipple's designated driver in the past.
The former intern said guests, including the female intern – who he said he believed was underage at the time – were not carded before ordering alcohol. He would not identify the female intern because he said he feared she would lose her job if her name was associated with the recent coverage.
"Whipple more than once joked about if she was even old enough to have that glass of wine," the former intern said.
"I was not asked for identification and I was with this individual when she ordered her drink and they did not ask for her ID," the former intern said.
He said the practice of inviting student interns to such events is relatively common.
"Legislators would contend that they're just trying to introduce interns to every facet of the process — being with lobbyists, cocktail hours, and things like that," the former intern said. "There are a decent amount of those events that interns are invited to."
In an email, Whipple said he has always intended to treat female interns professionally.
"While being social is part of the lawmaking process, college-age interns, especially women, should never feel threatened or manipulated into an uncomfortable situation," Whipple wrote. "I have enormous respect for the talented and hardworking women who work in the Capitol, and I have always intended to treat them with the respect and professionalism that they deserve."
The former intern said young people are hesitant to speak publicly about their experiences for fear of retribution.
"Anybody who would go on the record with any information important enough won't be able to get a job, and at the end of the day, as awful as this is, these are our careers," he said.
The former intern said inappropriate behavior within the state democratic party is systemic and starts with individuals in positions of power.
"It's leadership and then the people who are friends with the leadership that are perpetuating this culture, which is why it's easier to silence young people than to do anything about it."
Hodgson said sexual harassment in state politics is common amongst both Democrats and Republicans.
"Sexual harassment at the Statehouse is not a partisan issue," Hodgson said. "There are perpetrators on both sides of the political aisle."
WSU and other Kansas universities partner with the University of Kansas to help students find political internships in both Topeka and Washington D.C. every year. The former intern did not attend WSU.
Hodgson said student interns should be provided with a safe environment that prepares them for careers in public service.
"The legislative intern program should be a positive experience for young men and women," Hodgson said. "It should encourage them and inspire them to embark on a career of public service, and I hope that the university and the legislature alike take responsibility for creating that positive environment for them."
View Comments (1)
About the Contributors
Matthew Kelly, Former Editor in Chief
Matthew Kelly is a former editor in chief and managing editor for The Sunflower.  Kelly graduated in 2020 with a bachelor's degree in political science...
Madeline Deabler, Advertising Manager
Madeline Deabler is the advertising manager for The Sunflower. Deabler is a senior and is double majoring in journalism and graphic design. Originally...