Marshall and Shamet look to tie school records against College of Charleston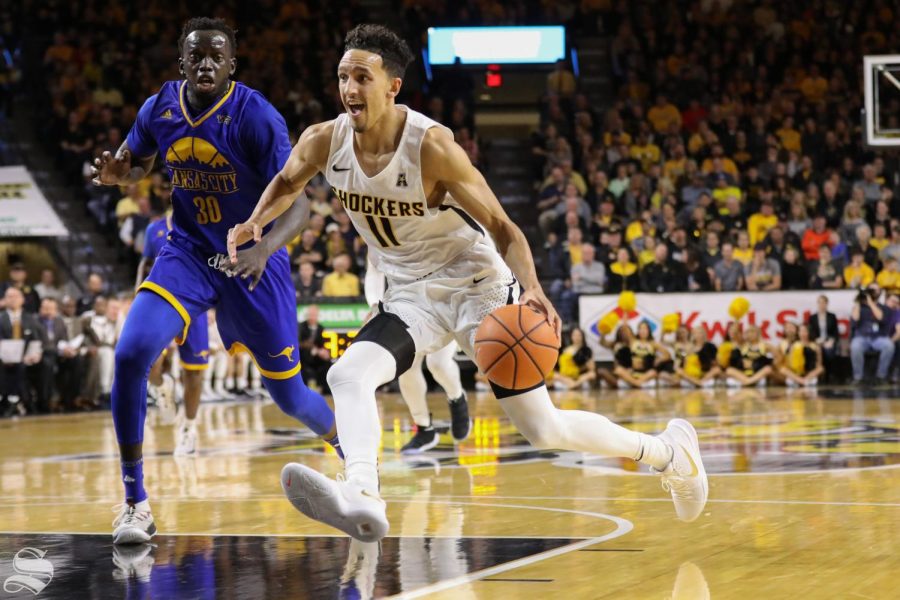 Wichita State's second game of the season against College of Charleston will be broadcasted on CBS Sports with announcer Brent Stover and analyst Bob Wenzel.
The Shockers and Cougars have met once before, in the 2011 NIT when WSU won 82-75.
Head Coach Greg Marshall and sophomore guard Landry Shamet will have the chance to make their marks on the WSU history books Monday night.
Shamet needs a three-point shot against Charleston to match Ron Baker's record for consecutive games with a three (27).
The game will be the 353rd Marshall has coached at Wichita State, tying Ralph Miller's school record. Miller coached from 1951-64.
Marshall and College of Charleston Head Coach Earl Grant are no strangers.
Grant was Marshall's assistant coach at Winthrop, from 2004-2007, and at WSU from 2007-2010.
"It will be good to catch up with some folks that I really like and admire," Marshall said.
Marshall said he believes Grant is coaching his best team yet, and that the Cougars pose a threat to the Shockers.
"I think it is his best team … He built it the right way," Marshall said. "They've got some really, really good players. They are a dangerous team, and we are going to have to play very well."
Tipoff is 8 p.m. Monday at Charles Koch Arena.
About the Writer
Aliyah Funschelle, Sports Reporter
Aliyah Funschelle was a sports reporter covering men's basketball for The Sunflower. She's a junior studying sports management at Wichita State, and currently...