No. 3 Wichita State to go for third Big 12 win at INTRUST Bank Arena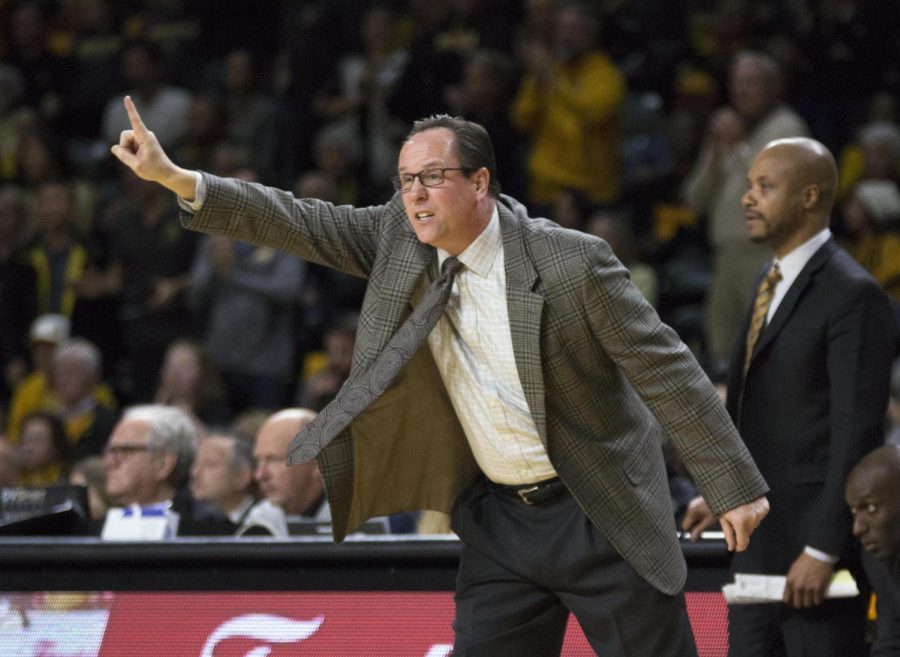 After beating both Baylor and Oklahoma State, No. 3 Wichita State will go for their third Big 12 win of the season Saturday against Oklahoma.
"We want to get three for three," senior forward Rashard Kelly said.
"Three solid wins in the Big 12 … There's nothing more you can ask for hitting the Christmas break."
The game will take place at INTRUST Bank Arena. The Shockers have sold out the 15,004-seat arena for three consecutive games over the last three years.
"It's packed every game," Kelly said. "Just to see 15,000 fans in an NBA-style arena. Even for the young guys, their eyes are going to light up when we walk in there and see it."
Last season's meeting between the Shockers and the Sooners was the first in 41 years. WSU defeated OU by three at Chesapeake Energy Arena.
Oklahoma is 7-1 overall, with their sole loss coming at the hands of Arkansas. In their last game, the Sooners beat a ranked USC team by two points.
Oklahoma's X-factor is freshman guard Trae Young. The five-star recruit became the second player in Big 12 history to score 30 points and get 10 assists in a game.
"[Trae Young] is a dynamic talent as a freshman," Head Coach Gregg Marshall said. "Takes a lot of shots, but he scores tons of points. Nine assists, or something like that, per game. He is responsible for at least half of their offense."
Marshall said he believes the game could come down to a showdown between Young and WSU sophomore guard Landry Shamet.
"Trae plays really hard, as does Landry," Marshall said. "I think it will be a game within the game to watch these guys go head-to-head. It should be a dynamic confrontation. More than likely, the guy who has the best day, his team will win."
Marshall said his team must slow down the Sooners' transition offense.
"If we score, they have to take the ball out of the basket," Marshall said. "That is one way … to score so they don't get it. They don't have to take it that extra couple of feet to slow down the break."
If WSU can't stop Oklahoma's transition offense, they can at least try to match it.
"You have to take good shots, and you can't turn it over," Marshall said. "Those are the three things you have to do. They are going to get some transition — they are an elite transition team. Hopefully we can get some as well."
Tipoff is 3 p.m. Saturday, and the game will be broadcasted on ESPN2.
About the Writer
Aliyah Funschelle, Sports Reporter
Aliyah Funschelle was a sports reporter covering men's basketball for The Sunflower. She's a junior studying sports management at Wichita State, and currently...