Shockers snap the nation's longest home winning streak
No. 19 Wichita State takes down No. 5 Cincinnati 76-72.
A two point lead and 13 seconds were the only things standing in between the Shockers and a shot at a share of the American conference title.
No. 19 Wichita State snagged their first road win over an AP top-5 opponent since 1964 with an upset over No. 5 Cincinnati.
"We've had some nice wins but this is probably the best," Head Coach Gregg Marshall said.
The Shockers' four-point win snapped the nation's longest home win streak of 39 games.
Sophomore guard Austin Reaves said their mentality for road games is to stick together as a team, which will ultimately lead to their success.
"This is just what we do, we stick together on the road," Reaves said. "Stick together and good things will come out of it."
Sophomore guard Landry Shamet agreed on that mentality, but said he especially enjoys playing on the road. He said the opposing team's crowd motivates him.
"I love playing on the road. I love the hostility, knowing everybody in the building hates you and want you to lose," Shamet said. "It just gets me going."
Going into the game, Shamet channeled that motivation and helped The Shockers get an early lead. By the half, Wichita State had a two-point lead over Cincinnati.
The Shockers were able to hold onto their lead the entirety of the second half, but the Bearcats cut it to two with just 13 seconds remaining.
Cincinnati closed the gap with a 6-0 run in the final moments of the game.
The Shockers answered with back-to-back long passes, good for a dunk by senior center Shaquille Morris and Reaves.
WSU capitalized on their shooting success, which helped them hold on to their lead. WSU, which has a 48 percent field goal percentage,  shot 53 percent overall.
"I think we played tremendously tough and hard," Shamet said. "We executed offensively, we did everything we felt we had to do to beat them on the offensive end."
Cincinnati leads The American in three-point defense. They allow only 6.2 threes per game and hold their opponents to 30 percent from behind the arc.
The Shockers fought through the conference's best defense, sinking eight threes. WSU shot 44 percent from the three—well above The Bearcats' three-point defense average.
Wichita State forced 13 turnovers from Cincinnati — converting them into 22 points. The Shockers also had nine offensive rebounds and 12 second-chance points.
Shamet led the team in scoring with 19 points, going 3-6 from deep. He also committed five turnovers but added five assists.
Morris and Reaves were the only other Shockers to score in double digits. Morris had 13 and Reaves had 12.
Senior forward Zach Brown became the 100th player in school history to participate in 100 wins, joining seniors Rashard Kelly and Morris, who reached the milestone earlier this season.
WSU is within a game of first place in the American with four more to play, including another showdown with Cincy.
Marshall said his team is already in "March form" in terms of their mental state and the energy they bring every single day.
"When you see the energy and love that's in that locker room and how vibrant they are at this point, it makes it all worthwhile," Marshall said. "It's really cool to see."
The Shockers return to Koch Arena to face Tulane on Wednesday. Tipoff is at 6:30 p.m. and will be broadcasted on CBS Sports.
Leave a Comment
About the Contributors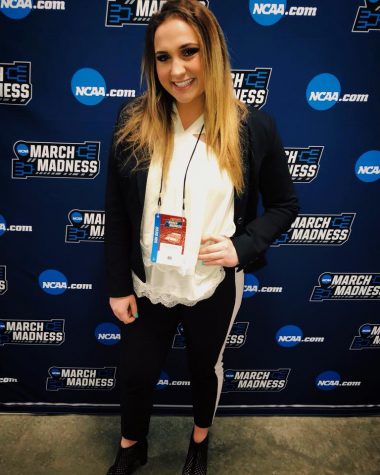 Aliyah Funschelle, Former sports Reporter
Aliyah Funschelle was a sports reporter covering men's basketball for The Sunflower. She studied sports management at Wichita State, and worked as a Campus...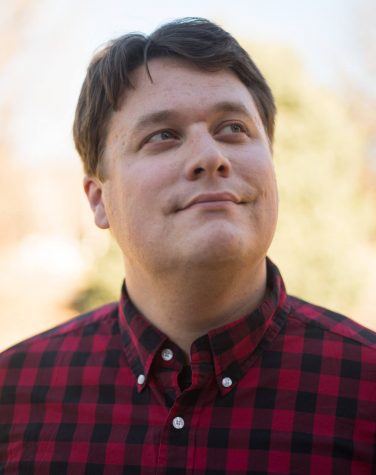 Matt Crow, Former Sports Editor
Matt Crow is the Sports Editor for The Sunflower. Crow is a senior at Wichita State majoring in communications with an emphasis is electronic media. He...